'FR3 | Collection Bureau: A Pollinator Project (2018)'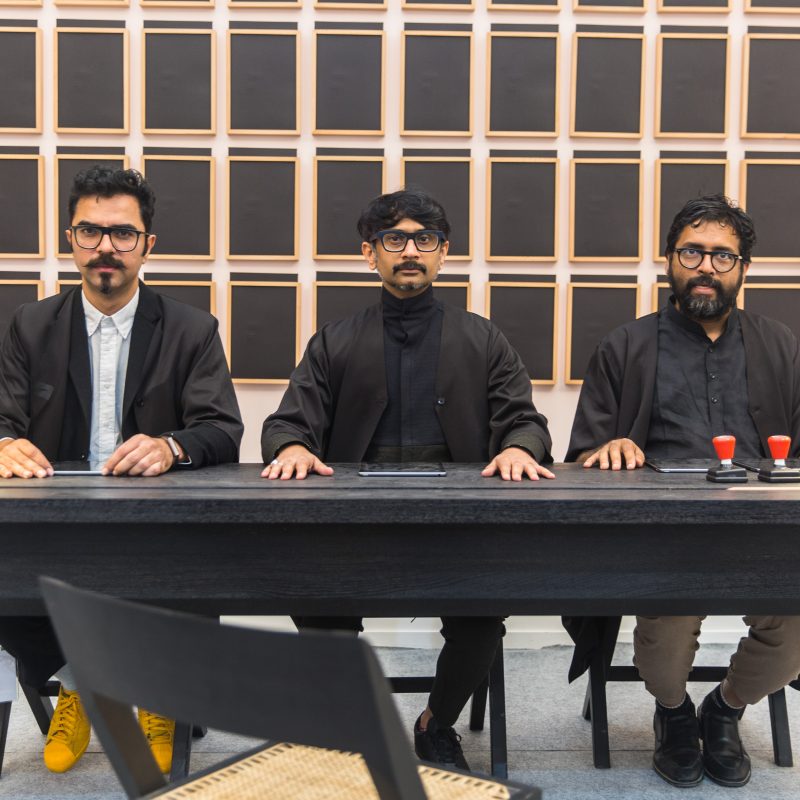 The motivating forces that inspire people to collect or in some other way value art, are very often based on perception, social
standing and exchange value. If valuing an artwork could be done using an objective set of parameters, it could take away a lot of the cynicism and apprehension surrounding it. The Collection Bureau sets out to do this through questioning artists about their artistic process and eventually rewarding them 'Inherent Value Points'. The motivations for wanting to do this are multifold but are mostly to upstage the current validators: history and the art collector. In their place Pollinator (Jiten Thukral, Sumir Tagra and Prayas Abhinav) will launch a collection based on an open, transparent and rational process.