Jangarh Singh Shyam: A Conjuror's Archive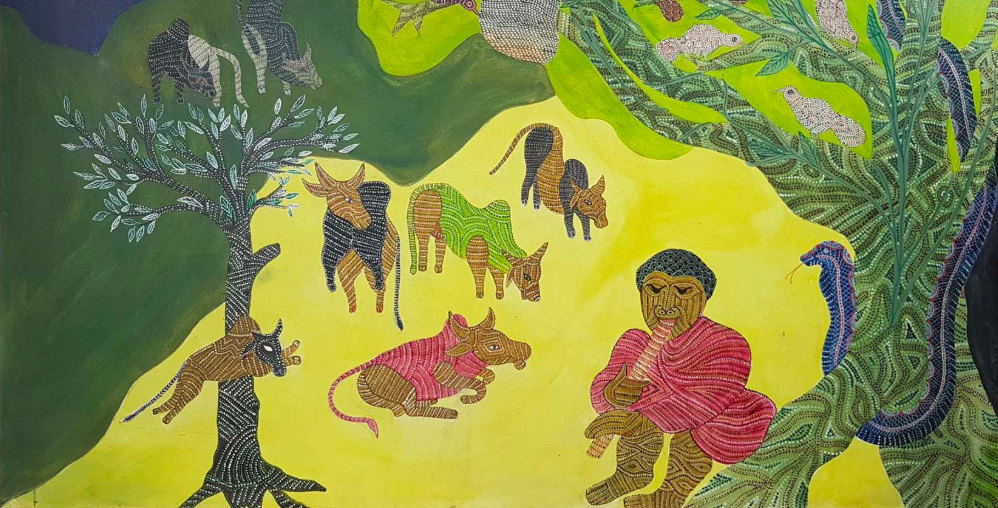 The Kiran Nadar Museum of Art (KNMA) is delighted to present the exhibition Jangarh Singh Shyam: A Conjuror's Archive,  co-curated by Dr. Jyotindra Jain and Roobina Karode at KNMA.
This exhibition on artist Jangarh Singh Shyam problematises ideas of 'the tribal' and 'the contemporary'. Jangarh was born into a Pardhan Gond family in the village of Patangarh in the Mandla district of Eastern Madhya Pradesh. He is much discussed for his creation of a new style, which is named after him as 'Jangarh Kalam', and is unique in comparison to traditional tribal art practices. Jangarh's primary subjects are sometimes Gond deities like Thakur Dev, Bada Deo and Kalsahin Devi and at other times are applique styled portraits of animals, trees, folklore imagery and landscapes of the place where he grew up, placed next to objects and entities from urban settings, like aeroplanes.