Magical Musings: Vinita Karim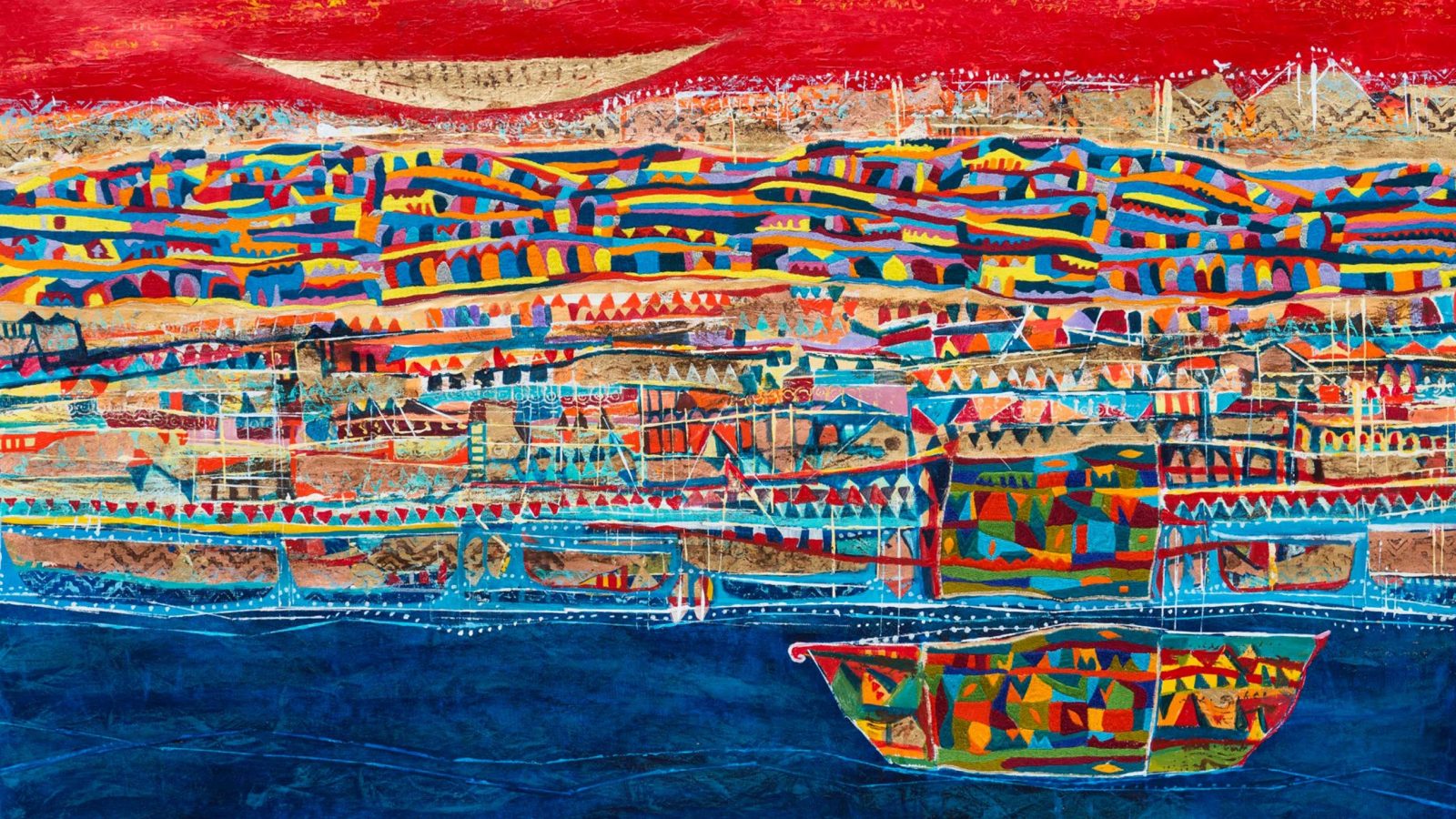 Born in Myanmar, educated in Sweden and the Philippines, but originally from India – Vinita Karim's nomadic lifestyle takes her all over the world. Gallerie Ganesha is proud to announce an exhibition of works by this cosmopolitan artist, which brings alive her musings on the magical elements of each place. Her abstract cityscapes inhabit a world with a pure golden sky, deep reds and blues, a rolling sea, festively coloured buildings, and a thin cloud stretching endlessly across the sky.
Vinita Karim has lived and worked throughout Asia, the Middle East, and Europe. Her landscapes draw on her travel and experiences yet consistently link back to her roots in India. Karim's gilt-leafed canvases are set in lands lived and imagined, built around life-lines of waters, in cities with significant sea histories. Layer by layer, she combines the sand dunes of Egypt with the islands of the Philippines, the ghats of Varanasi with the rivers of Bangladesh.
Karim currently resides between Dhaka and Delhi.  She has recently exhibited at India Art Fair, India; Sikka Art Fair, Dubai; Dhaka Art Summit, Bangladesh; the Arabian Wings Auction, Saudi Arabia; and the Asian Art Biennale in Bangladesh. She has earned a diploma in Fine Arts from Gerlesborg Art Institute in Stockholm and an MFA from University of Philippines in Manila.
After an initial opening at Triveni Kala Sangam, this show will continue at Gallerie Ganesha until January 5 2019.