So it Goes: Yardena Kurulkar Solo Exhibition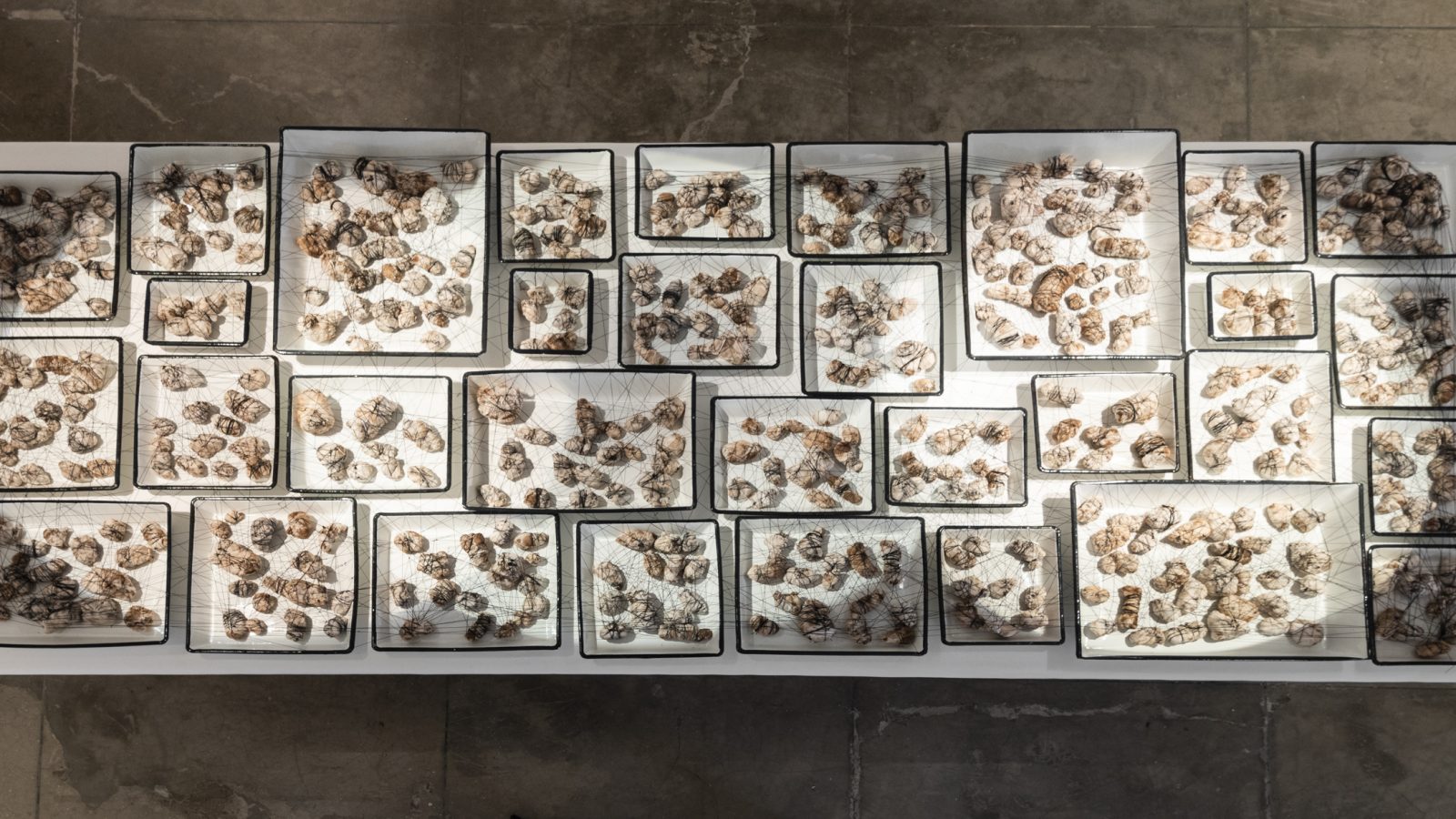 Eight works by artist Yardena Kurulkar are now on view at Chemould Prescott Road in Mumbai. The artist's solo exhibition takes on themes that recur frequently in her work — notably, concepts of mortality, life's transience, and the human body. So it Goes features digital prints, sculpture, installation and video, borrowing its title from American writer Kurt Vonnegut's novel Slaughterhouse Five, where he uses the refrain "so it goes" after every character's death. "So it goes", as a phrase and as a body of work, captures the apathetic inevitability of death that has been the central preoccupation of Kurulkar's mixed-media practice.
Time, an important conceptual underpinning for Kurulkar, is evoked to convey what she describes as 'moments of confrontation between life and death'. Her work is a way of dealing with the trauma of these confrontations, which stem from her father's untimely passing when she was only eight years old. Unlike Vonnegut's work, however, "Yardena does not use dark humour to displace the grief of death and the pain of the dying body…she offers no relief", notes sociologist Gita Chadha. The artist's provocative work on mortality often also implicates her own body, forcing audiences to engage with the uncomfortable intimacy between living and dying.
Many of Kurulkar's works also explore her Jewish ethnicity, such as Earworm, which takes as its subject matter the funeral practices of Bene Israelis – themselves a rapidly vanishing Jewish sect in India. The materials she uses — porcelain, clay and water — are fragile and changeable, conveying this sense of both personal and collective loss. Described by Chadha as a "death performance", So it Goes uses the public domain of the art gallery to facilitate a communal rumination on mortality.