A Wired Ecology: Recent Works by Jayashree Chakravarty
12 November 2019 - 14 December 2019
Akar Prakar, P-238, Hindustan Park, Kolkata, India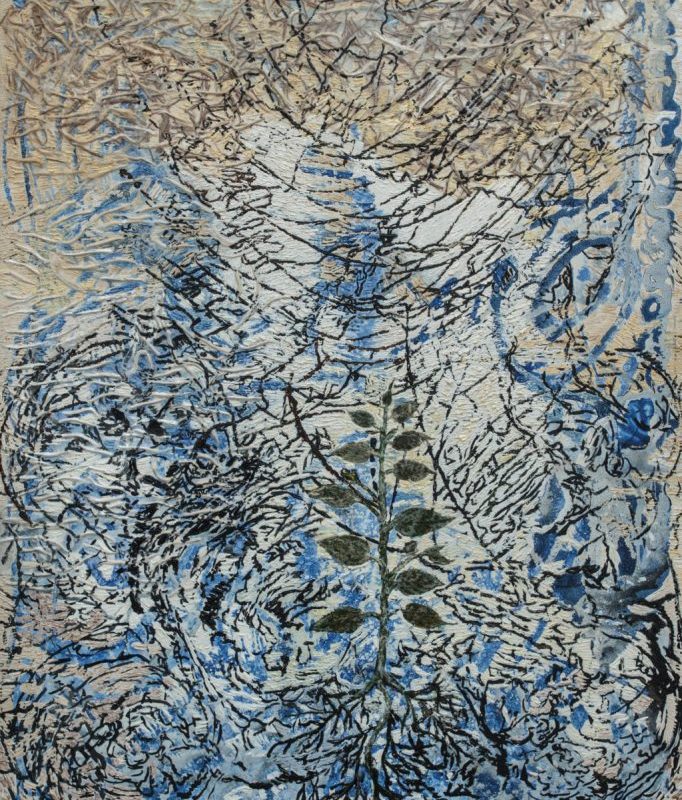 Akar Prakar Kolkata will show recent works by one of India's leading contemporary artists, Jayashree Chakravarty. Having studied first at Visva Bharati, in the sprawling natural environs of Santiniketan, and then at the Faculty of Fine Arts at MS University Baroda, where she was exposed to an urban sensibility, Jayashree's art is inspired by nature, where everything appears webbed and connected.
From roots to stems, from textures to armatures, twigs to creepers, the continuity of linear patterns and their formations have always fascinated the artist. To her, they symbolize Nature's immanence as a 'wired ecology'. Jayashree keenly observes how change of seasons leave their marks and traces on the surface of the terrain, how the jagged lines of the barren trees in fall, stand out like silhouettes against the sky and the wind storm and pouring rain create their own imprints on the face of the earth.
Through prolonged workings, Jayashree brings to bear upon her paper scrolls and canvases, the regenerative quality inherent in nature. Within the rich layering in her works, we find delicate roots or skeins of medicinal plants as well as ropes/straws buried under, while some palpable ones like swollen veins, breathe closer to its skin. The canvas carries raw furrows of paint that the artist directly creates on the canvas with a rare brilliance, unpremeditated and messy, but capturing the palpable connectedness of nature-forms.