All in a Day's Work: Abstract Art by Women
7 June 2020 - 9 July 2020
Aicon Contemporary, New York, U.S.A.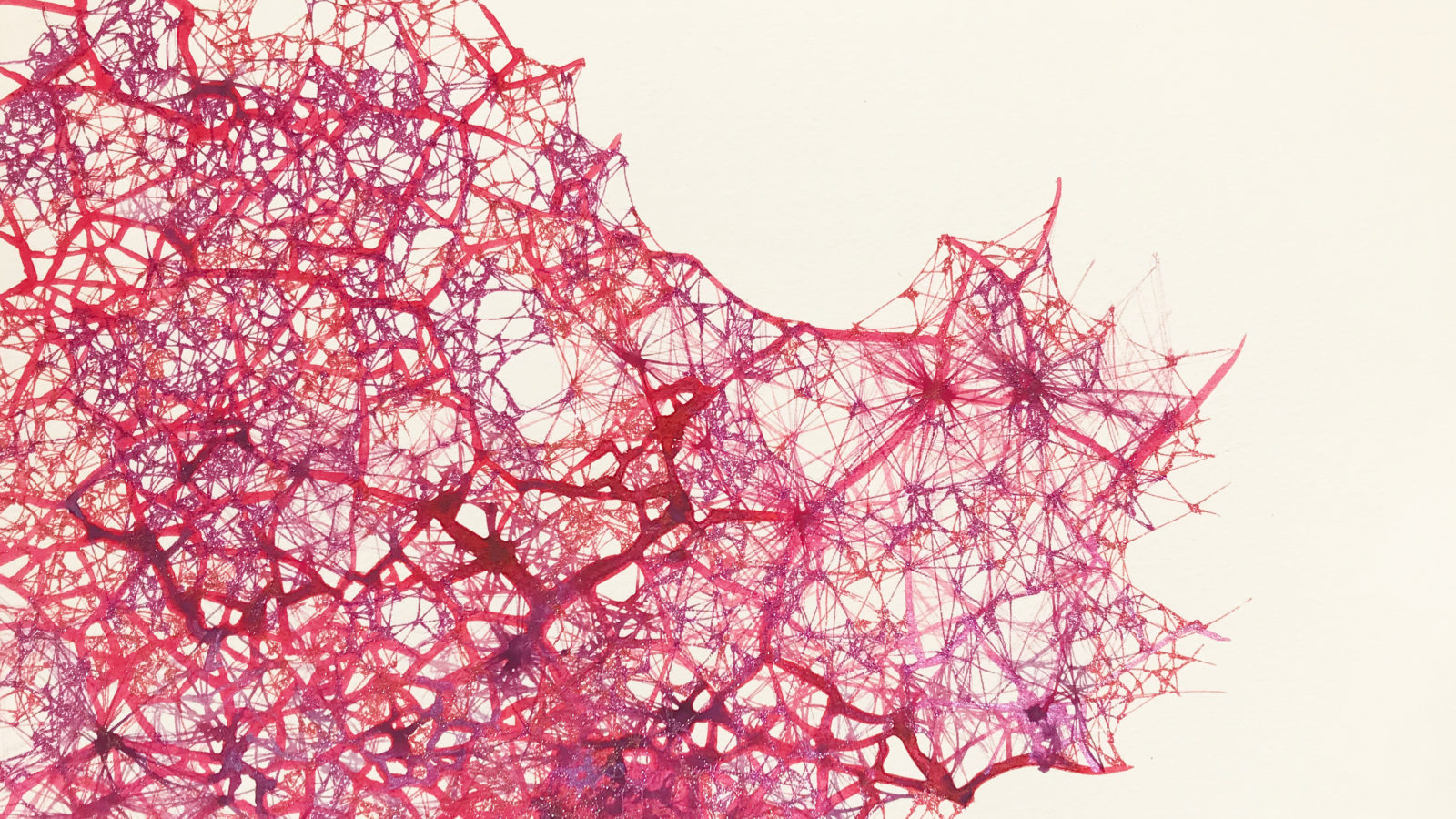 Women artists have had a smaller footprint in abstraction, than in many other spheres of visual art. From Hilma af Klint to Agnes Martin, there have been notable female abstractionists, but they have been few and far between. This holds true not only in western art, but equally in South Asia. Women abstractionists like Zarina are the exception, while figurative artists like Amrita Shergill define the norm – if we can call it that, of art created by women.
The five artists in All in a Day's Work by Aicon Contemporary, buck this gender skew and create wonderful abstract art. While Shobha Broota and Sathi Guin gravitated toward abstraction from realistic art, Marcy Chevali, Dhara Mehrotra and Grace Beck have been moored in abstraction from the earliest days of their art practice. The art of five is tied together by the idea of network. The idea that the art, and indeed the artist, is a momentary snapshot of a continuum, in which much has come before and much will come after. Like Stephen Hawkins characterization of humans being equidistant from stars and atoms.
Visit the gallery's website here to view the online exhibition.