Breathing on Mirrors: Anju Dodiya
29 February 2020 - 31 March 2020
Chemould Prescott Road, 3rd floor, Queens Mansion, G. Talwatkar Marg, Fort, Mumbai, India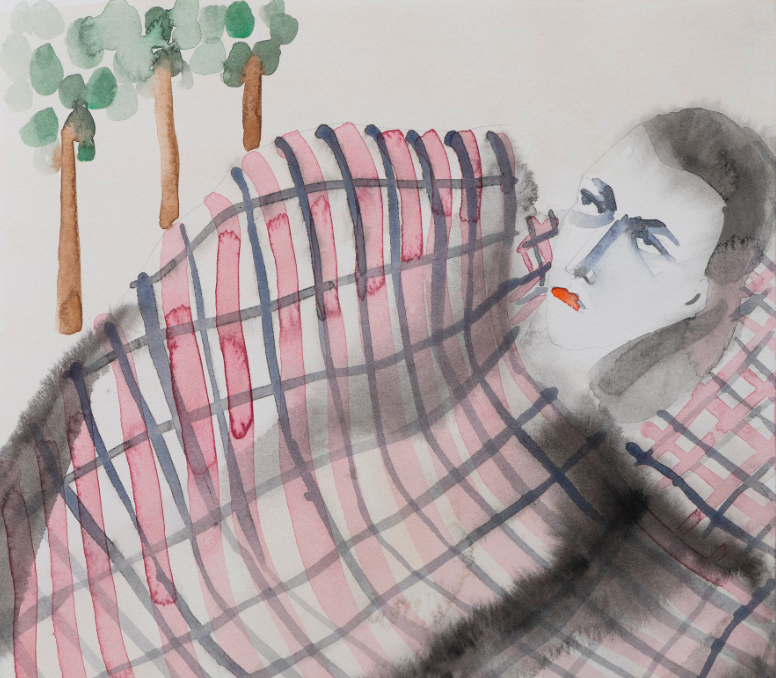 Chemould Prescott Road opens Anju Dodiya's Breathing on Mirrors – an artist who began her journey with a solo show at the gallery in 1990.
Throughout her practice, Anju has been using pictorial references from varied sources including Renaissance paintings, world cinema, Japanese Ukiyo-e prints, newspaper photographs, Indian miniatures, and lately, Instagram. Advertently, her narrative often depict martyrs, saints, pilgrims, warriors, sportspersons, and women responding to their struggle – domestic and peripheral. In a recurring portrayal of an artist's inner life, part real, mostly fictional, Anju never fully discloses the narrative; the viewer is pushed to decode the plot.
Breathing on Mirrors allows for an up-close analysis of several occurrences, both, empirical and ideational; she continues to be an omniscient narrator who draws attention to the protagonist of a plot, which then follows multiple characters and narrative arcs, zooming in and out of a story. The artworks traverse through atypical aspects of identity, mortality, the fragility of the human body and the heroic conversance that keeps it going, supplemented by distant yet profound contemplation. The spectacle, however, displays fewer colours with room for formalism introduced by strong charcoal lines, geometric and graphically enhanced elements, and tense yet theatrical postures.