Crucible: Solo Show by Hugo Wilson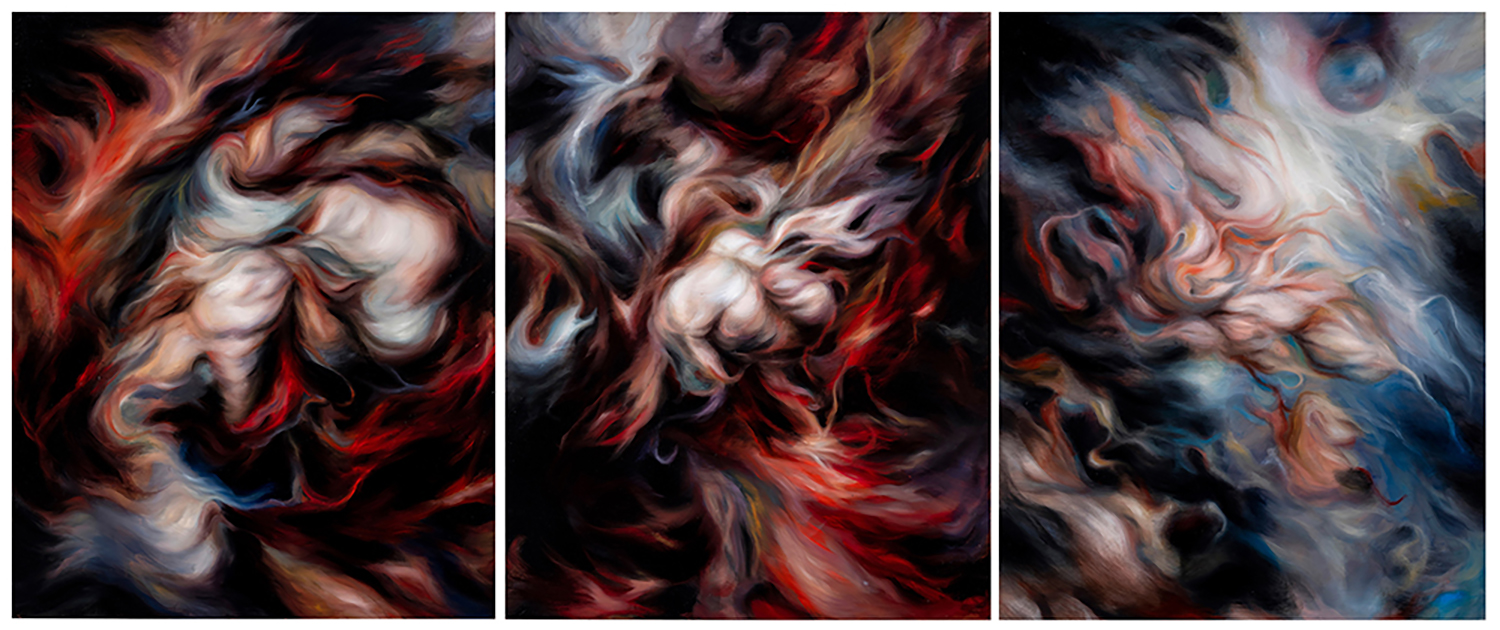 Galerie Isa is delighted to present Crucible, the first solo exhibition in India of works by the British artist, Hugo Wilson. The title of the show is taken from one of Wilson's paintings in the exhibition. This particular work is constructed around a complex composition that combines various, disparate elements originally depicted in a painting by the 18th-century artist, Joseph Wright of Derby. The subjects include an astrolabe as well as a glowing ceramic crucible in which metal compounds or other substances would have been smelted.
Wright of Derby lived during the Enlightenment period and recorded – with apparent fascination – the development of science out of alchemy. He also captured the spirit of the Industrial Revolution. Wilson is clearly enthralled by this period in history, but overarching this is his ongoing fascination for man's search for meaning throughout the ages, through the exploration of different belief systems, ideologies, myths and the growth of scientific knowledge and impact of new discoveries.