Install: Black Gold, Terraoptics and the Work of Termites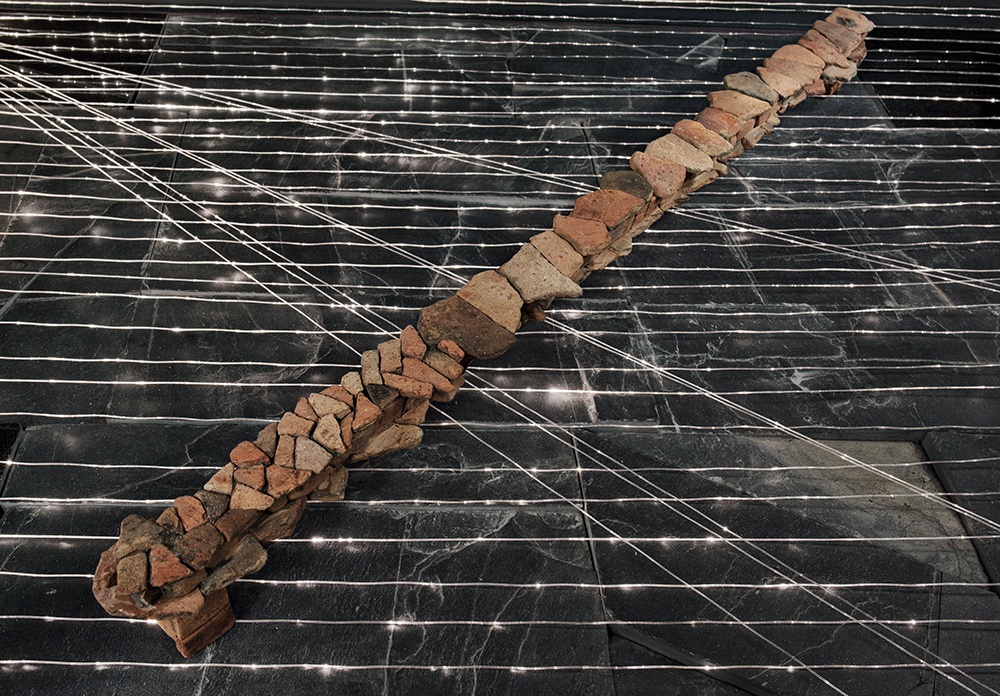 In his latest exhibition at PHOTOINK, Vivan Sundaram presents a variety of works from still and moving images to light drawings and sculptures. This exhibition travels an arc of history, compressing space and time, making temporal interventions and using an eagle's aerial view of history.
The material genesis of Install: Black Gold, Terraoptics and the Work of Termites is the large site-specific installation made up of discarded potshards from Pattanam, Kerala, which Sundaram had shown in the Kochi-Muziris Biennale in 2012. The potshards, dating between 1000 to 500 BCE, were from archaeological remains attributed to the ruins of the disappeared port-town of Muziris. The installation was flooded with black peppercorns and performatively shot, and the resulting video, Black Gold, shown as a floor projection. In 2016, the same potshards were reconstituted into miniature sets and photographed from above to render a flatbed picture plane. These terracotta assemblages, titled Terraoptics, recalled a riverine landscape with prehistoric formations. And into this landscape, crisscrossing through the terracotta forms, optical fibers were inserted to create the illusion of incandescent earth bodies suggestive of habitation.