Interference Fringe: Tallur L.N.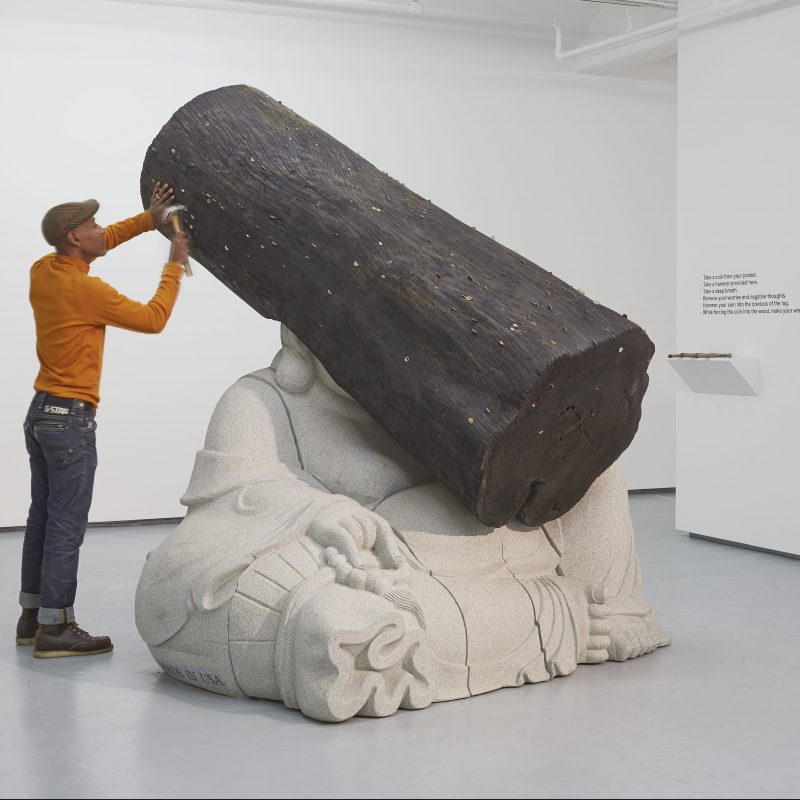 Grounds For Sculpture will present the work of the multinational conceptual artist, Tallur L.N., in his first survey exhibition in the United States. filling two multi-level galleries, Interference Fringe: Tallur L.N. brings together a survey of over 25 sculptures created during the past 13 years in a range of media including found objects, appropriated industrial machines, carved stone, and wood, cast bronze, and works embedded in concrete and coated in oil.
Building on the rich sculptural traditions of India, he references ancient iconography, Hindu symbols, and mythology. Tallur purposefully obscures, transforms, and subverts the traditional reading of these historical references as he creates conceptual metaphors through the manipulation and integration/disintegration of materials. His work acknowledges the complexity of the global world we live in and creates a dynamic tension between the past and present while provoking questions about the future.