Realism and Fantasy: A Solo Show by Rustom Siodia
14 November 2019 - 28 December 2019
Chatterjee & Lal, 01/18 Kamal Mansion, Floor 1, Arthur Bunder Road, Colaba, Mumbai, India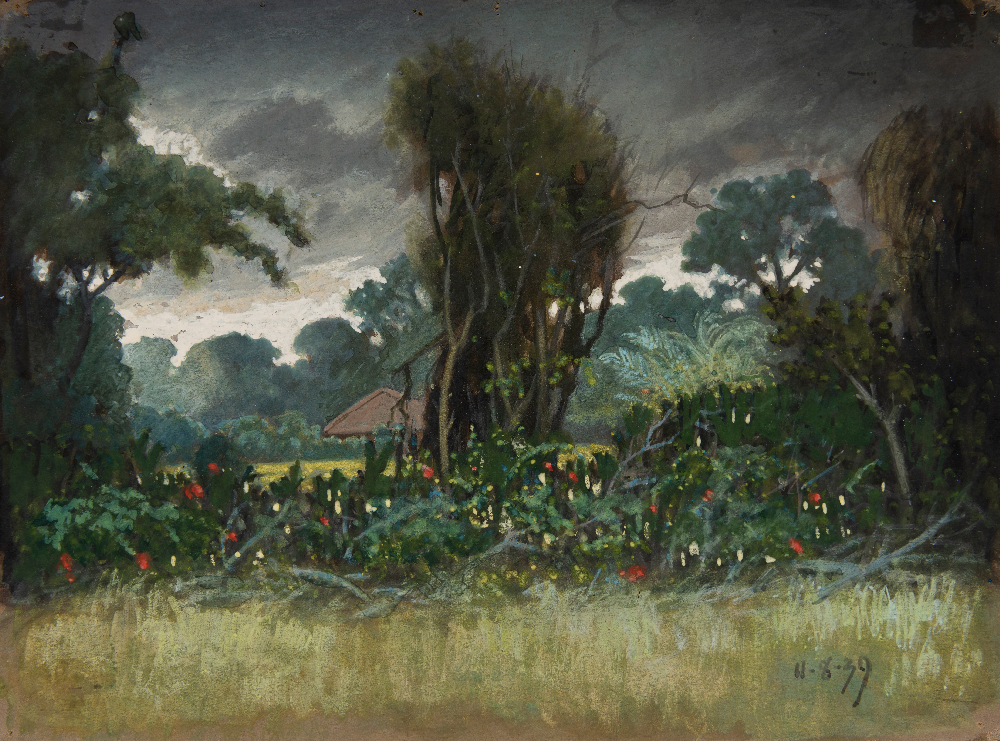 Art history is constantly in a state of flux as careers and legacies are seen anew by the fresh eyes of successive generations. This is especially true in the case of South Asia. Most recently, the conversation in the region has centred on the modernist period post-1947. This is curious, given the obvious fact that the art of the 1950s and 1960s did not come out of a vacuum. Pre-1947 there were a burgeoning number of artists, working in multifarious styles; active art schools; an interested and engaged press; and a number of large government-funded commissions available.
Rustom Siodia is an artist with whom we need to contend in order to have any serious appreciation of the art scene in Western India at the outset of the 20th Century. Along with M V Dhurandar, Siodia can be seen as the successor to Ravi Varma in the lineage of Salon artists who created genuinely original work with a signature style. A product of The Sir JJ School of Art and the Royal Academy in London – where  he was the first Parsee and perhaps first Indian to be enrolled – he was most active between around 1915 and 1939. Although today best remembered for his portraits (one of which hangs in the former Prince of Wales Museum, Bombay), his innovative landscapes and history paintings reveal a singular artistic vision, quite unlike anyone else working at that time in India. He worked in a range of media, from the monumental scale of the mural and set design, to the intimacy of book illustrations. He received major commissions at institutions such as the Royal Opera House in Bombay and the Imperial Secretariat (later to become Rashtrapati Bhavan) in New Delhi. Siodia was an essayist and a regular contributor to public debates to do with the contemporary art scene of the time.
Since his death in 1946, this will be the first time a major body of the Sioda's work will be on display. Having worked for more than a year on researching the artist and his art, Chatterjee & Lal is honoured to be hosting the exhibition.