Sangam: Nadira Husain, Amina Ahmed and Varunika Saraf
19 June 2020 - 16 August 2020
Hauptstrasse, Heidelberg, Germany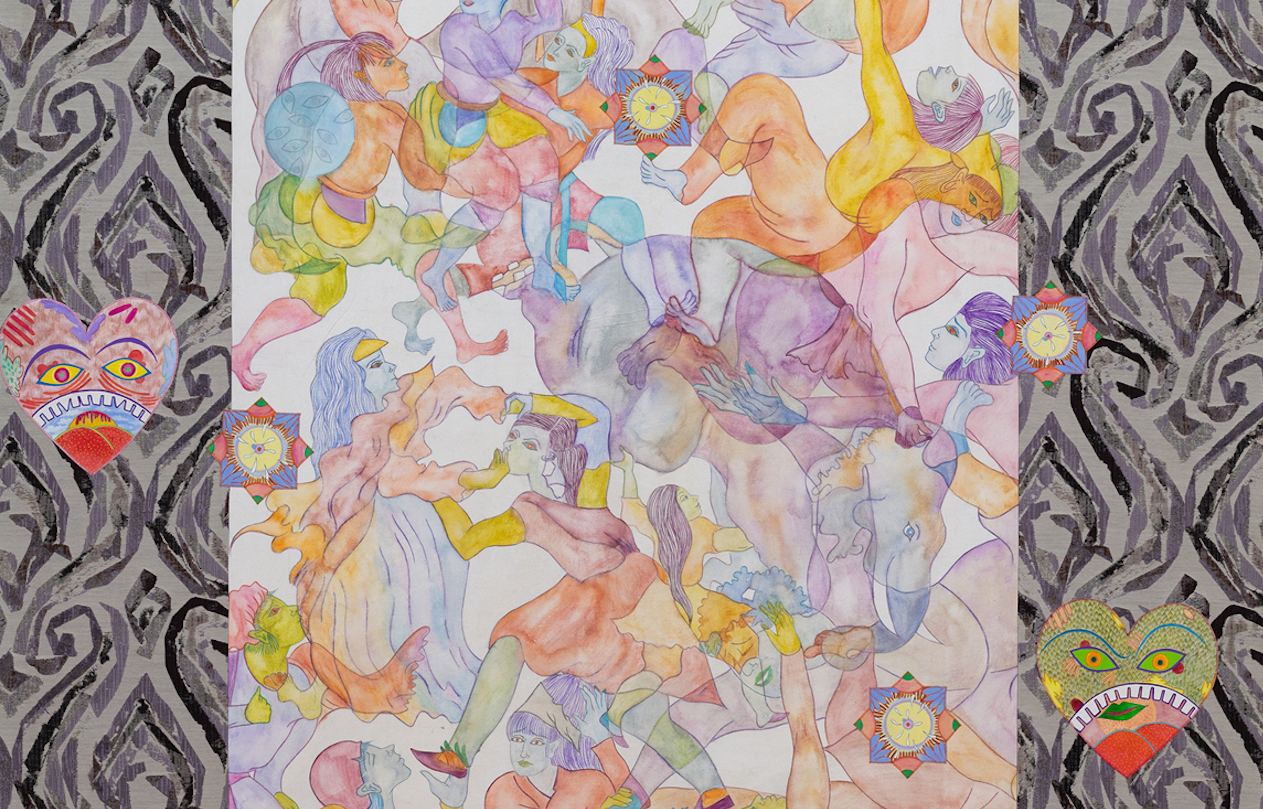 The words Confluence or Sangam as it is referred to in Hindi, describe the moment when several currents from different directions meet, flow into each other, and find their way together.
The pictorial works of Nadira Husain, laureate of the WERK.STOFF Award, express such a confluence of different cultural visual worlds. Born to an Indian father and a French mother, she draws from her own life experiences where Islamic art and cultural history of the Indian subcontinent meet globalised pop-cultural references in her colourful works. Hybrid bodies inhabit Husain's canvases and textile surfaces. Comic figures meet Mughal miniatures, Indian divinities and mythological creatures. By employing traditional handicraft techniques – some of which she carries out in cooperation with various artisans – she creates transcultural visual worlds of the 21st century.
Alongside Nadira, Amina Ahmed and Varunika Saraf are also presenting their works in Germany for the first time. They share their Indian roots and experiences of migration that shape their way of working and thinking. While Hyderabad-based artist Varunika Saraf uses the technique of miniature painting to capture current protest movements in India, Amina Ahmed in New York finds her basic geometric forms and patterns in the so-called folklore of different cultures that have shaped her life.
The works of the three artists are signs of appropriation and cultural contact in global contexts. Through the migration processes that are firmly embedded in their stories, they actively engage in the shaping of transcultural heritage.
Find out all about the exhibition on Hauptstrasse Heidelberg's website.