So Far So Good: Paintings, Sculpture & Installation by George Martin P.J.
12 October 2019 - 30 November 2019
Gallery Sumukha, 24/10, BTS Depot Road, Wilson Garden, Bangalore, Karnataka, India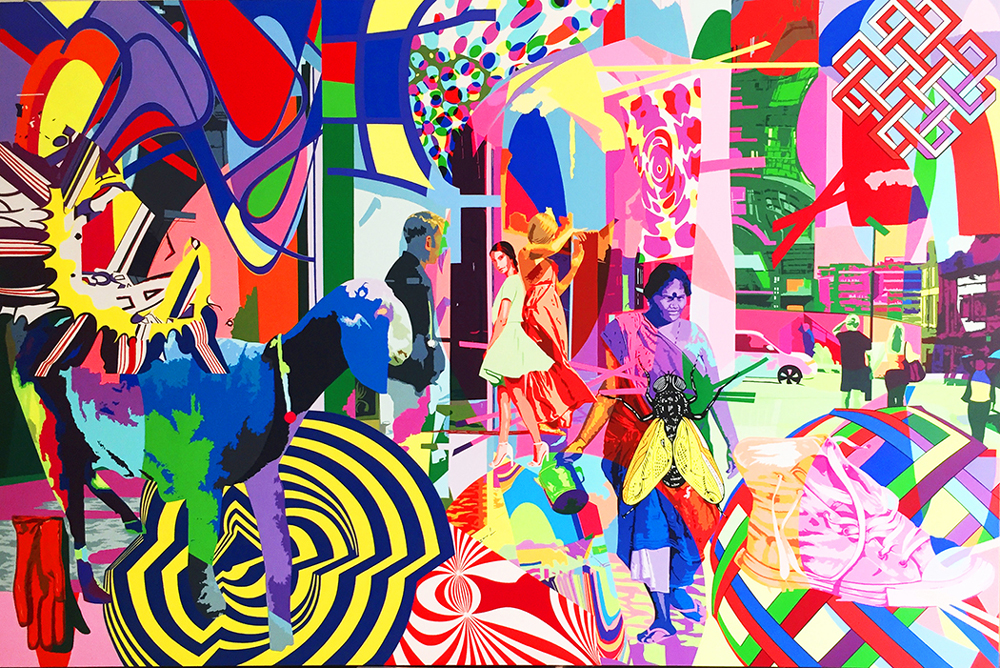 George Martin P.J's So Far So Good, is an exhibition of narratives that delve into understanding the everyday lives and our relationships with realities. Martin's paintings resemble a palimpsest of images. He uses visuals which have originally had different points of origin and meanings; and then by being part of his works, their meaning only elevates through the creative process. The intention for doing this is to question the absurdity of life and our ways of understanding them and create a clear demarcation between our interpretations of living which is often distorted from reality. To represent this gap between the two parts, Martin uses a psychedelic array of colours that envelops all his imagery. Colours are an important trait of his art works and has emerged as his signature style of his artistic practice. The pop of colours distorts the way we read the forms and figures and giving them a leap into a space where the viewers can experience the gap of the meaning and realities of life which he wishes his viewers to experience.