Forum Project | When All Roads Are One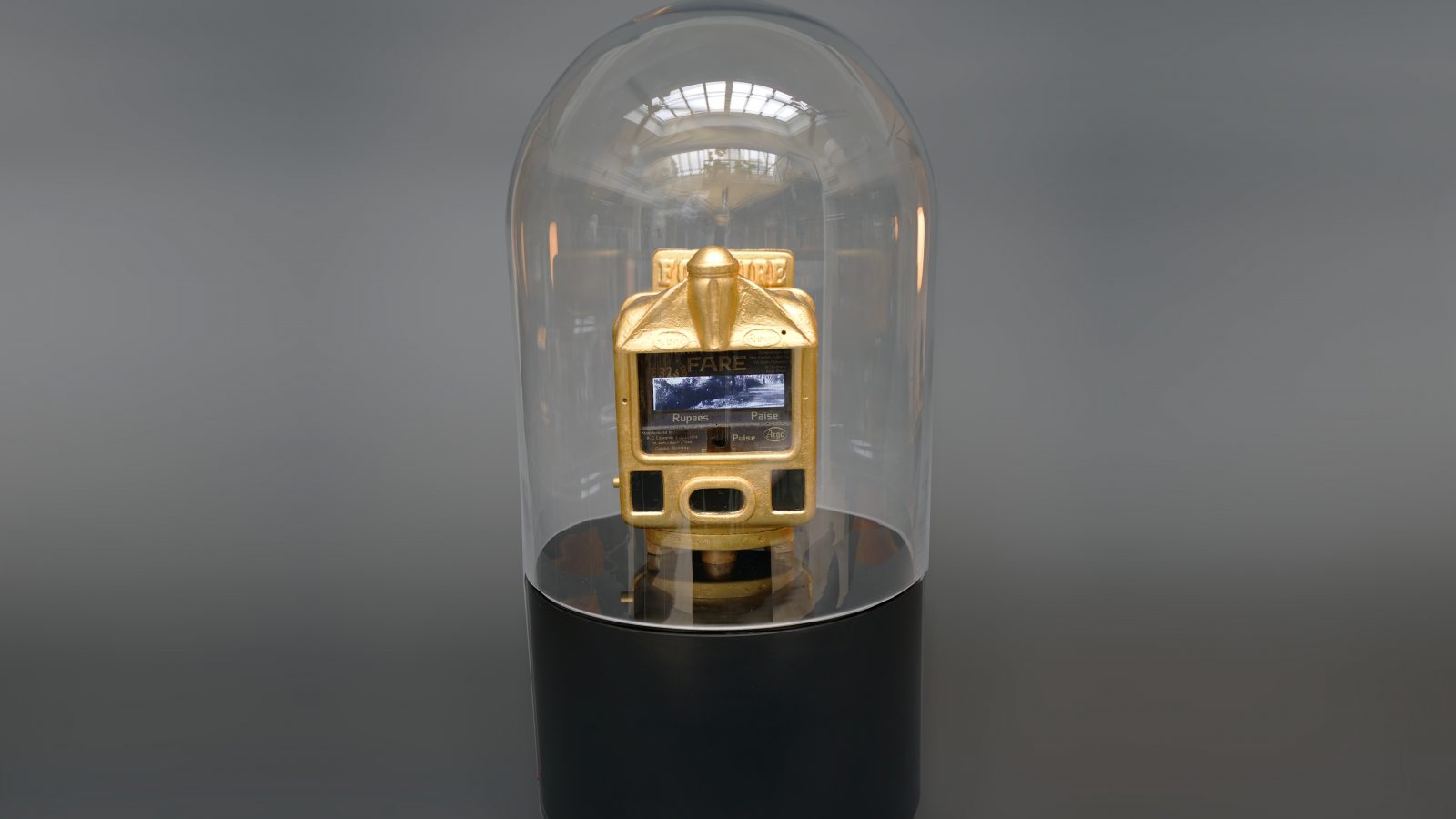 Encased in pure gold leaf, a vintage Indian taxi meter is transformed into a modern-day reliquary. However, rather than containing a sacred relic, Ghiora Aharoni's When All Roads Are One (2017)merges films of pilgrimage rides taken by the artist in auto rickshaws over the last twelve years to Sanchi, Varanasi, Nuzamuddin and Mantancherry — sacred sites in India for Buddhists, Hindus, Muslims and Jews — into a allegorical excursion where cross-cultural pilgrimage paths become one, yet the destination remains unseen.
Ghiora Aharoni founded his multi-disciplinary studio for art and design in New York City in 2004. His artwork and art installations have been exhibited in New York, Europe, India and Israel, and his work is in the permanent collection of Centre Pompidou in Paris, as well as private collections in the U.S., Europe, Canada and India. Aharoni's solo exhibition, The Road to Sanchi, was on view at The Rubin Museum in New York from November 2017 to October 2018, and his sculptures are currently on view in the exhibition Kabbalah at The Jewish Museum in Vienna.