---
Dates & Venue
30 January to 2 February 2020
NSIC Exhibition Grounds, Okhla
New Delhi, Delhi, India
---
"An art fair with a conscience... the India Art Fair is more than just a place to buy art."
The National
---
---
---
---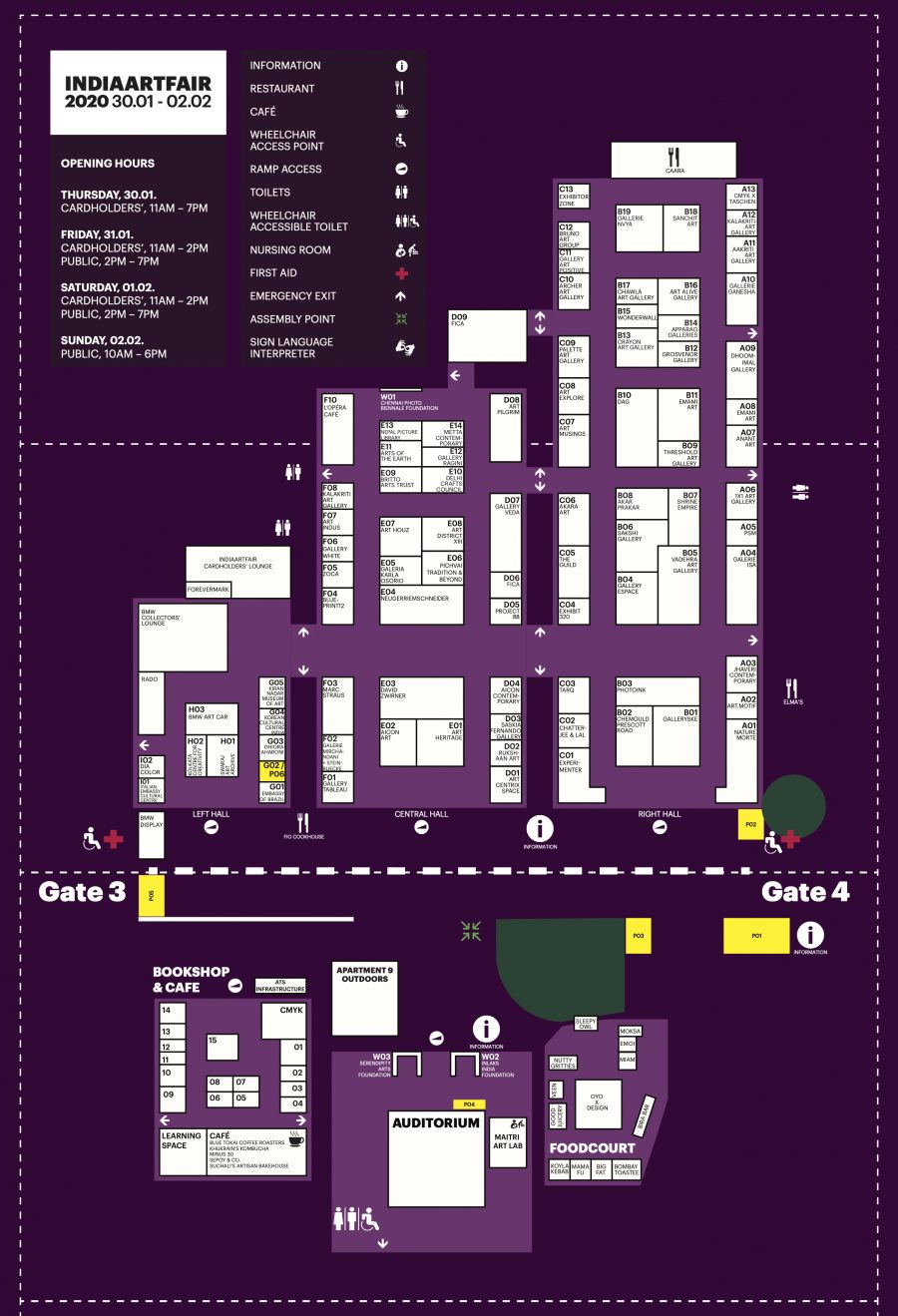 India Art Fair closed its 12th edition amidst reports of strong sales, new participation with galleries and cultural institutions as well as a diverse audience of collectors and visitors reflecting a continued growing confidence in modern and contemporary art and the South Asian art market. Presented by BMW Group India, the fair was held from January 30 – February 2, 2020 at the NSIC Exhibition Grounds in New Delhi.
India Art Fair, the leading platform for contemporary and modern art from South Asia, closed its 12th edition on 2 February 2020, amidst strong sales and continued growing confidence in the South Asian art market. The fair was attended by leading gallerists, collectors, artists, museum professionals, philanthropists and students, with exhibitors reporting sales to new collectors entering both the contemporary and modern markets.
India Art Fair featured 81 modern, contemporary and institutional exhibitors, an inaugural performance art programme, outdoor projects, artist talks, workshops, book signings and the launch of the second issue of the annual India Art Fair magazine. The fair's commitment to the art ecosystem in South Asia was made prominent through a curated programme throughout the fair duration which highlights audience awareness and exploration for Indian, regional and international audiences. The fair façade which featured a work by popular contemporary artist Sameer Kulavoor which covered four exhibition tents.
Marking their 5th year with India Art Fair, Presenting Partner BMW Group India returned to the fair and showcased the BMW Art Car by Andy Warhol – one of the nineteen prominent artists from across the world to have created Art Cars using contemporary BMW automobiles of their times, which was for this edition, complimented by The Warhol Talk.
Building on the success of the last editions, the 2020 fair attendees included prominent collectors and arts industry professionals from across India, the South Asia region and internationally who attended to explore and experience the diverse line up of leading exhibitors alongside a curated programme of performances and talks.
Senior figures in India's cultural scene attended the fair, including architect Mahendra Raj and David Adjaye, film actress Sonam Kapoor, fashion designers Aneeth Arora, Sanjay Garg, Masaba Gupta, Rashmi Varma, Gaurav Jai Gupta, Nimish Shah, J.J. Valaya and Ranna Gill, writer and author Vikram Seth, philanthropists Kiran Nadar, Roshni Nadar Malhotra, Pinky Reddy, Feroze Gujral and Lekha Poddar. Representatives of large corporations including BNP Paribas, Reliance Group, DLF Limited, Taj Hotels, JSW Foundation, Credit Suisse, Google, RPG Group and NITI Aayog were also present, along with ambassadors and senior government officials from France, Germany, Korea, Brazil, Italy, Canada, United States of American and the United Kingdom.
With the fairs focus on the artists' voice throughout its programming, the following artists attended: Martin Parr, Marcel Dzama, Nadira Husain, Amar Kanwar, Nilima Sheikh, Gulammohamed Sheikh, Vivan Sundaram, Manu Parekh, Madhvi Parekh, Arpita Singh, Atul Dodiya, Anju Dodiya, Jitish Kallat, Reena Kallat, Shilpa Gupta, Asim Waqif, Mithu Sen, Tayebi Begum Lipi, Tanya Goel, Youdhisthir Maharjan, Ronny Sen and Thukral & Tagra, amongst others.
India Art Fair welcomed a number of visitors which included members and patrons from prestigious institutions featuring the Museum of Modern Art (USA); the Musée des Arts Modernes de la Ville de Paris (France); MFA Houston (USA), The Santa Barbara Museum (USA); Dhondt Dhaenens Museum (Belgium); and the Guggenheim (USA); and collector groups from Russia, Germany and the USA; and visits from Glen Lowry, Director, Museum of Modern Art; Devika Singh, Curator of International Art, Tate Modern; Dr. Mallica Kumbera Landrus, Senior Curator of Indian Collections, Ashmolean Museum; and curators from notable institutions such as Amy Poster (Brooklyn Museum), Aimee Froom (Islamic Worlds at the Museum of Fine Arts) Uthra Rajgopal (Whitworth Museum), Sandhini Poddar and Alexandra Munro (Solomon R Guggenheim Museum), Ritika Biswas (New Art Exchange), Tarun Nagesh (Queensland Art Gallery of Modern Art), Ulrike Groos (Kunstmuseum Stuttgart), Zelfira Tregyulova (Tretyakov State Gallery) and Sophie Makariou (Musée Guimet), and José Carlos Diaz (Andy Warhol Museum), amongst others.
In 2020, India Art Fair has been an all-inclusive event, with a programme featuring dedicated tours for supporting special assistance. Art making workshops attracted school students and families providing activities and events for all ages, backgrounds and abilities over the course of the fair. The refreshed layout, and diversity of focused and curated displays was noted by many visitors, along with the high standard of gallery presentations showcasing a breadth of work from around the world.
---
"India Art Fair 2020 marks its 2020 editions with robust work and steady sales."
Forbes USA
---
---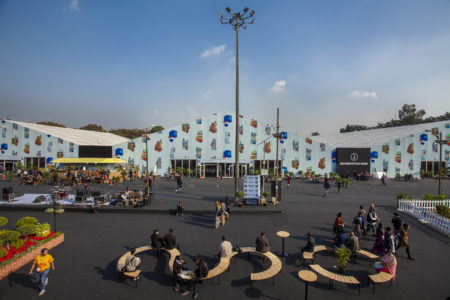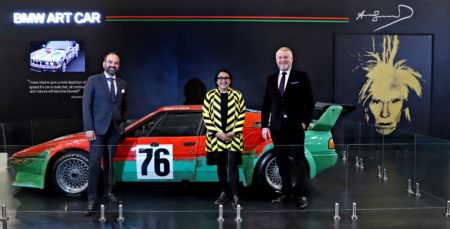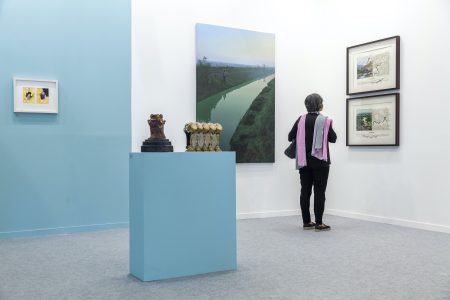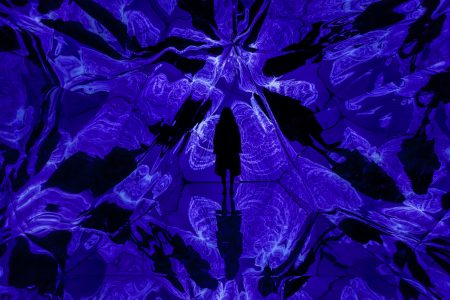 Farah Mulla and Serendipity Arts Foundation. Crosstalk, 2020. Courtesy of India Art Fair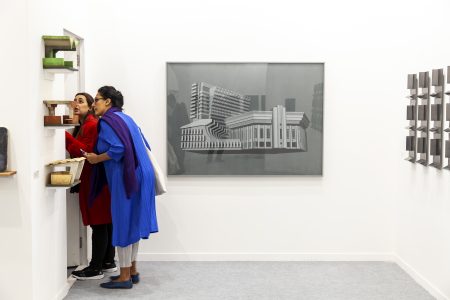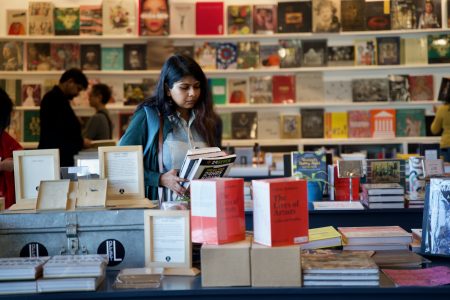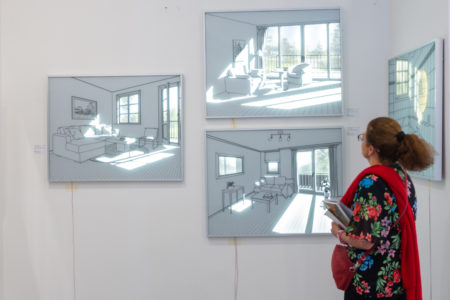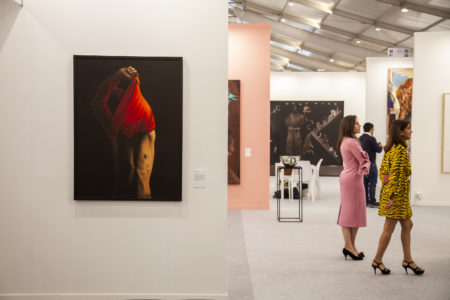 ---