Collective Collage Workshop with Ghiora Aharoni
31 January 2020
2.30pm — 3.30pm, Learning Space, IAF Bookshop & Cafe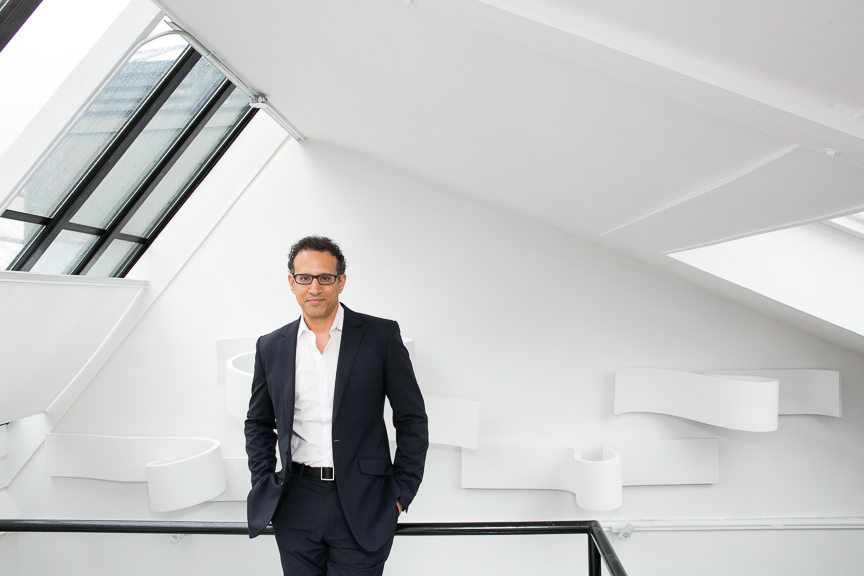 Inspired by the Surrealist art practice of the cadavre exquis—a collaborative approach to art making—New York artist Ghiora Aharoni will guide participants in making a series of collages created with contributions from each member of the workshop. In keeping with Aharoni's art practice of exploring the interconnectivity of languages and culture narratives, each participant will add words in their native language, as well as images to a collage, and pass it along to the next person, creating a series of visual and linguistic (as well as fantastical) narratives informed by the collective energy and imagination of the group. At the end of the workshop, each participant will receive one of the collages, signed by everyone in the workshop.
Ghiora Aharoni founded his multi-disciplinary studio for art and design in 2004 in New York City, and his work has been exhibited internationally in museums, intuitions and galleries. A graduate of Yale University, Aharoni's work is in the collections of The Pompidou Center, The Vatican, The Kiran Nadar Museum of Art, The Morgan Library & Museum and The Beit Hatfutsot Museum—as well as numerous private collections in North America, Europe and India. In 2019, Aharoni's sculpture was installed in The Vatican Library, and his assemblage sculptures were shown in museum exhibitions in Vienna and in Amsterdam. In 2018, Aharoni's solo exhibition, The Road to Sanchi, was on view at the Rubin Museum in New York and his work was exhibited at the Museum Galleries of the Jawahar Kala Kendra (JKK) in Jaipur.
As spots are limited, we would request you to register as soon as possible by writing to our Programming Coordinator: devika@indiaartfair.in.