Madras Modern: Regionalism and Identity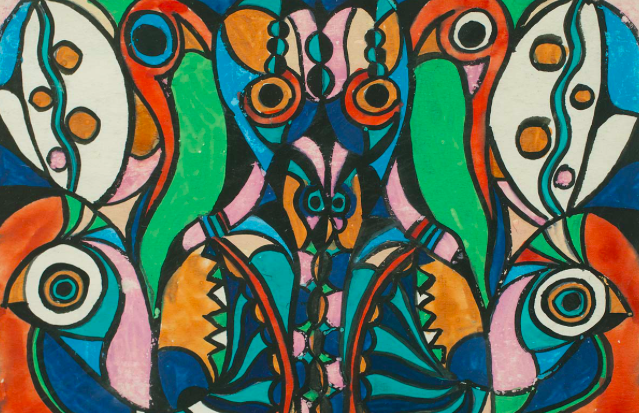 DAG Mumbai opens a new show Madras Modern featuring works by iconic artists including J. Sultan Ali, Paneer Selvam, Reddappa Naidu, C. Douglas and Akkitham Narayanan who were part of the Madras Art Movement that emerged in the early 1960s. A late phenomenon of modernity in South India within the national context, it emerged as a search for modernism derived largely from the region's cultural heritage.
The Government School of Arts and Crafts, now Government College of Fine Arts, established in 1850, became the locus for the emergence of this movement in the 1960s under the leadership of its D. P. Roy Chowdhury. As the school's first principal, he laid emphasis on the development of a fine arts curriculum, putting forth an empirical and perceptual approach to art making, and axed the colonial pedantry of human form study based on classical statuary. These ideas were extended by K. C. S. Paniker who, as the next administrative head, brought in a study of modern European masters. Paniker's pedagogy opened avenues for technical and creative explorations that became a hallmark of the school, contributing towards the development of the art movement in Madras.