The official presenting partner of India Art Fair, BMW is interested in much more than just cars, explains Thomas Girst, the brand's Head of Cultural Engagement.
We spoke to Girst about rooting BMW's work in culture – from its Art Journeys to the Art Car – which sees leading artists from around the world transform a vehicle. Each year, a different Art Car travels from the BMW Museum in Munich to be exhibited at India Art Fair. Incorporating art, design and technology, the Art Car has been created by iconic names including Andy Warhol, Jeff Koons, David Hockney, and Olafur Eliasson.
When did BMW's passion for art begin?
In the early 1970s: German artist Gerhard Richter gave BMW three large works to hang in the lobby at their headquarters in Munich and the incredible artist Alexander Calder painted the first BMW Art Car.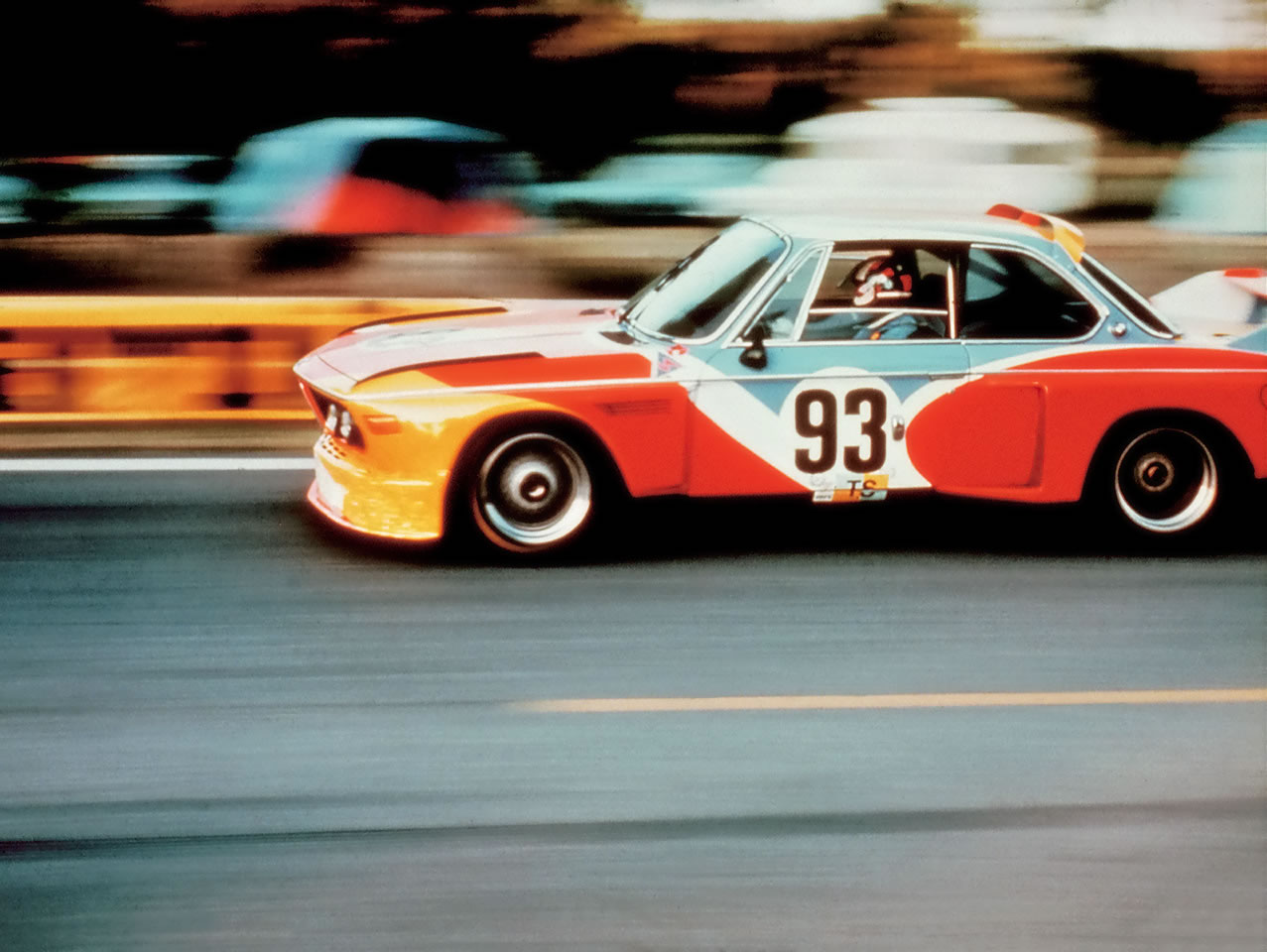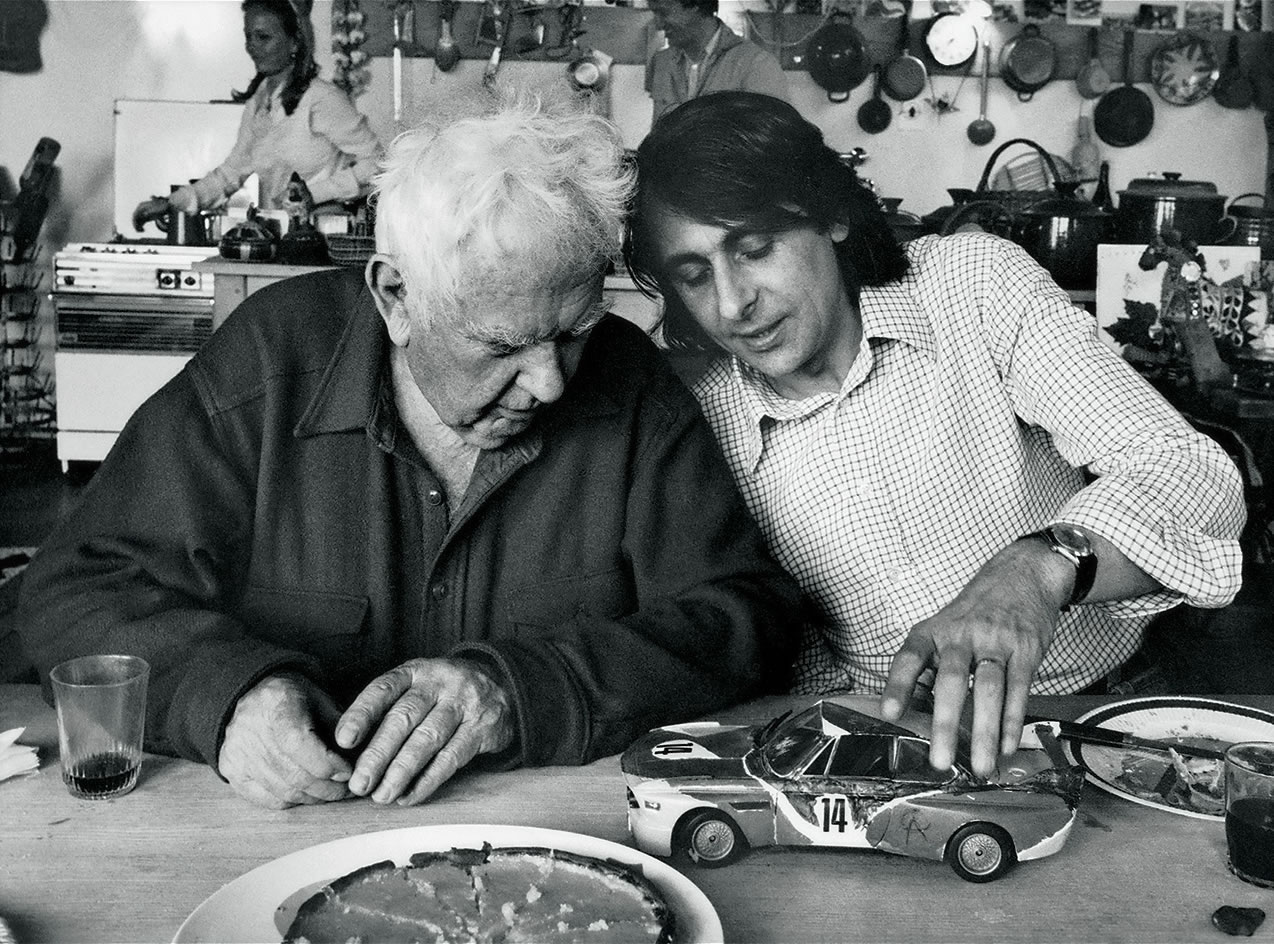 Alexander Calder was the first to transform a BMW into a work of art in 1975, chiefly inspired by his friend and initiator of the BMW Art Car Project Hervé Poulain. Courtesy of BMW Group Culture
Why art? 
BMW is a cultured brand. We are not just about the tyranny of the bottom line; we are about giving back to the societies where we do business.
What else?
Over the past 50 years, BMW has spearheaded hundreds of initiatives across the world that invest in art, as well as design, architecture, classical music and jazz.
What is BMW's reach? 
With more than 30 locations across the world, we are a truly global company. I can safely say that BMW is culturally active in many more countries than it is not.
"BMW is a cultured brand. We are not just about the tyranny of the bottom line; we are about giving back to the societies where we do business." 
How would you define the BMW Art Car?
The BMW Art Car comprises a truly amazing collection of nineteen automobiles that bring together art with motorsport and high-tech design. Since its invention, artists have been fascinated by the automobile and the BMW Art Car series is a dynamic example of this. It's so much fun to see the cars compete on the racetrack before they enter the museum world.
How was the BMW Art Car created?
In 1975, racing driver and contemporary art enthusiast Hervé Poulain approached our motorsports director, Jochen Neerpasch with Alexander Calder's CSL 3.0. The concept was created by two men with a deep passion for racing and the arts – there was no PR or marketing involved.
Which BMW Art Car is your favourite?
I have three children and love them all. I feel the same way about the BMW Art Cars – don't make me pick one please!
Can you tell us a fun fact?
Jeff Koons' M3GT2 BMW Art Car raced in Le Mans in 2010. The race number "79" is emblazoned on his design. He was eager that his car would be assigned this very number as Warhol's BMW M1 which competed in the championship in 1979.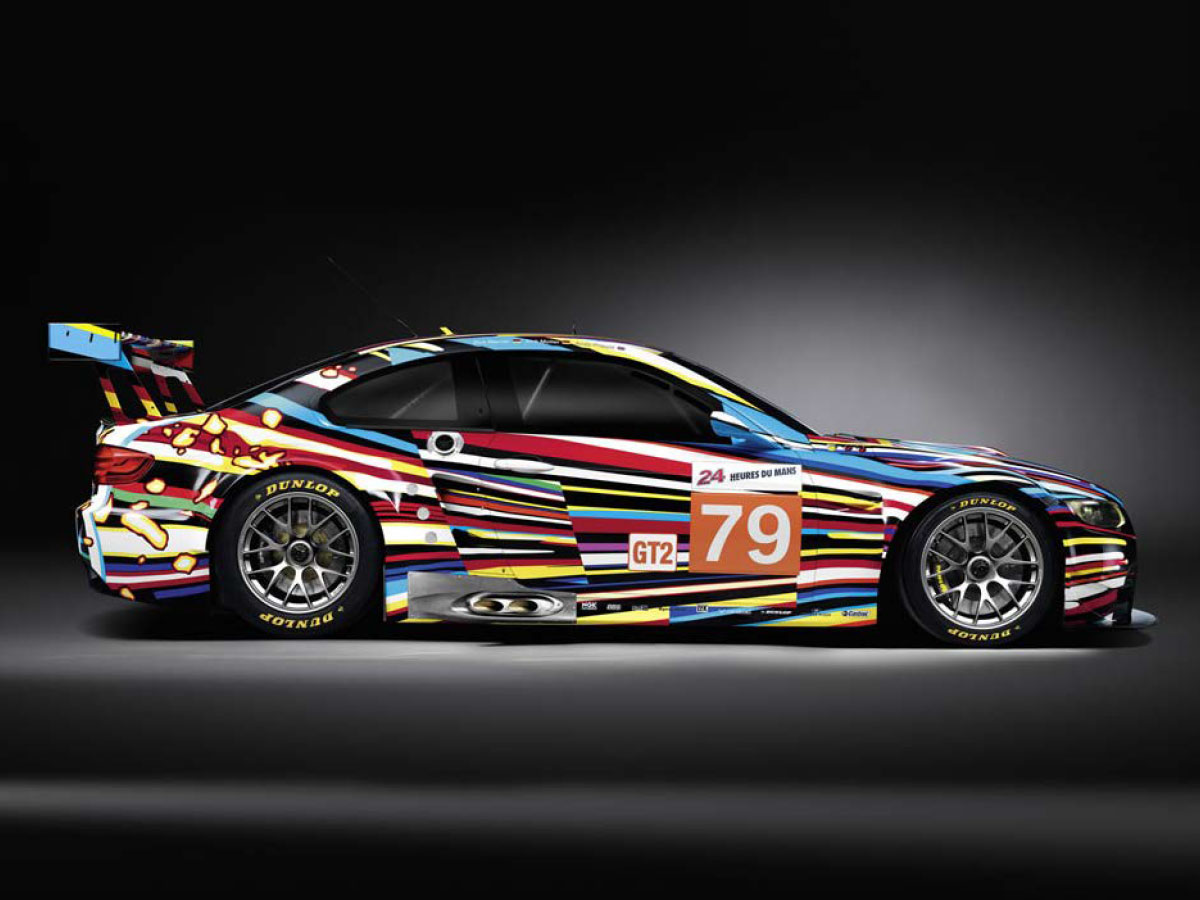 Jeff Koons' car is evocative of power, motion and bursting energy. Courtesy of BMW Group Culture
How would you describe your BMW journey?
"What a long strange trip it's been", to quote American rock band The Grateful Dead, or rather, one hell of a ride.
How would you describe a day at work?
When you love what you do, even exhaustion breeds energy.
What is next for BMW?
Lu Yang is the new BMW Art Journey artist. The BMW Art Journey is a new global initiative that offers artists an opportunity to visit almost anywhere in the world and create new work. Yang wants to travel to Kerala to research the region's traditional dance and performing arts. As partners of both the Kochi-Muziris Biennale and India Art Fair, this is incredibly exciting.
What do you love about India Art Fair?
I love the fair's vision and responsibility within a wider social context. It provides meaningful engagement with art, rather than just offering bling.