What is your favourite place in Delhi?
While I was a student at the College of Art, Delhi, I frequently visited the ancient step well Agrasen Ki Baoli, the great Purana Qila,  Humayun's Tomb and the Crafts Museum. I could still spend days wandering around and appreciating these fabulous sites. If I had to choose one, it would have to be the Crafts Museum. As it has maintained the feel of village life, it was the closest I could get to feeling like 'home', and so helped me cope with the change to city life. I am a huge fan of the displays of these timeless crafts, particularly the terracotta and the beautiful paintings.  It connects me to my roots.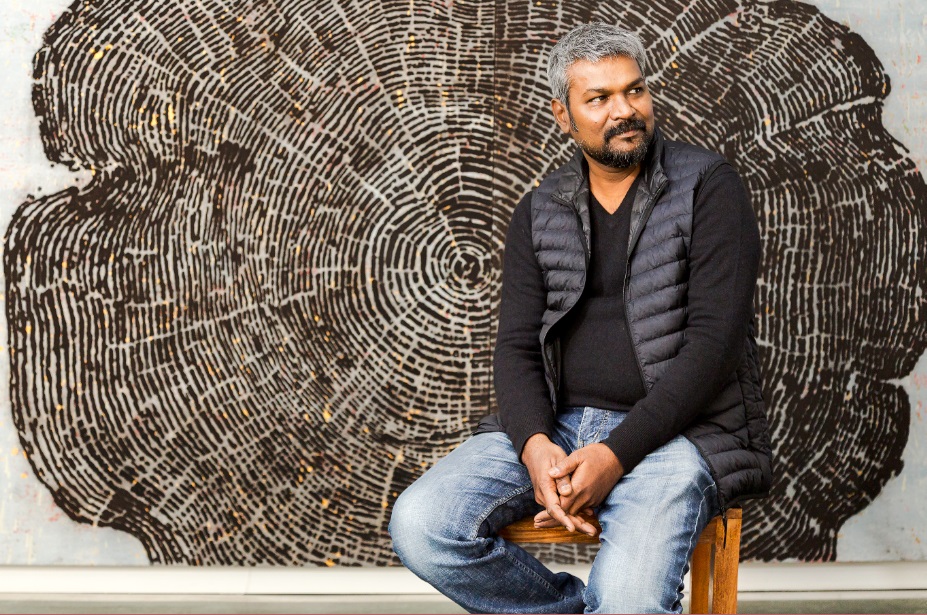 What inspires you?
I was brought up on a farm and not around buildings and city architecture. I am used to the soil, you know — that smell of clay, earth, and water, one simply cannot forget. I use a lot of the local material: ash, bricks, clay, cement, and coal. But the city is inspiring in other ways. Each and every stone has its own voice that tells you a story. Look at Siri Fort for instance, which is right around the corner from my house in South Delhi. It is a symbol of power and reminds me of how greedy humans are. The history of the bricks is soaked in blood — just think of how many people have perished there over thousands of years at the Fort. That's another reason I am working with coal powder because everything comes from ashes and returns to ashes. It is the only thing that remains.
"I am used to the soil, you know — that smell of clay, earth, and water, one simply cannot forget"
What brought you to this city?
I came here to study art in 1992 and have been here ever since. This city is quite similar to my hometown in Bijapur actually, with historical monuments hiding in every corner! I have also been abroad and spent a lot of time in London and New York but I never really liked it there. I felt that life over there is very self-centred. I enjoy the Indian way of living and make time to go back home every now and then.


What do you think of the India's scene here?
I often feel that we lack a strong mentorship system or what we call as guru-shishya parampara (teacher-disciple relationship) in the visual arts. As a result, we are a little confused. I have sympathy for young artists who try hard to cater to foreign interests. Perhaps only time will make them realise their individuality and appreciate their roots.
G.R. Iranna is represented by Gallery Espace, Delhi and Aicon Gallery, New York, and has shown his works at India Art Fair in previous years.