1. Abanindranath Tagore (1871 – 1951)
Abanindranath Tagore is best known as the founder of the Bengal School of Art, which sought to establish a distinctly Indian art that celebrated an indigenous cultural heritage rather than Western art and culture. Tagore staunchly rejected the teachings of Western academic art schools, finding inspiration in traditional Oriental art forms such as Mughal miniatures, the Ajanta murals, folk painting and Japanese printmaking. Tagore's graceful, elongated figures, gleaned from the Mughal style, are depicted in a Japanese-inspired wash technique using pale blues, greens and oranges. A passionate exponent of Swadeshi values, Tagore was deeply invested in the fight for Indian independence. This was reflected in his works, which are sophisticated depictions of India's unique spiritual and national identity.
Abanindranath Tagore. Shovanlal Gangooly, 1926. Courtesy of DAG
2. Amrita Sher-Gil (1913–1941)
Born to a Hungarian mother and aristocratic Sikh father, Sher-Gil's early years were spent training in Paris. Like Tagore, Amrita Sher-Gil was greatly inspired by the Mughal school of painting, as well as the frescoes of Ajanta, which she described as worth more "than the whole Renaissance". Respected for her powerful self-portraits and bohemian lifestyle, Sher-Gil was affectionately described as the "Indian Frida Kahlo". Despite her privileged upbringing, the artist's paintings vividly depicted the daily lives of ordinary people. During her lifetime, Sher-Gil steadily gained recognition across Europe and she remains one of the greats of Indian art history.
Amrita Sher-Gil. Young Girls, 1932. Courtesy of PHOTOINK
3. Gaganendranath Tagore (1867–1938)
A self-trained watercolourist and cartoonist, Gaganendranath Tagore is considered one of the great pioneers of Indian art at the turn of the century. He was the older brother of Abanindranath Tagore and unlike his sibling, Gaganendranath embraced Western art movements including Cubism, Futurism and German Expressionism.  Later in his career, Tagore turned to caricature. His playful cartoons of big-bellied politicians and bhadralok, meaning 'gentleman' in Bengali, are satirical observations of society at the beginning of the 20th century.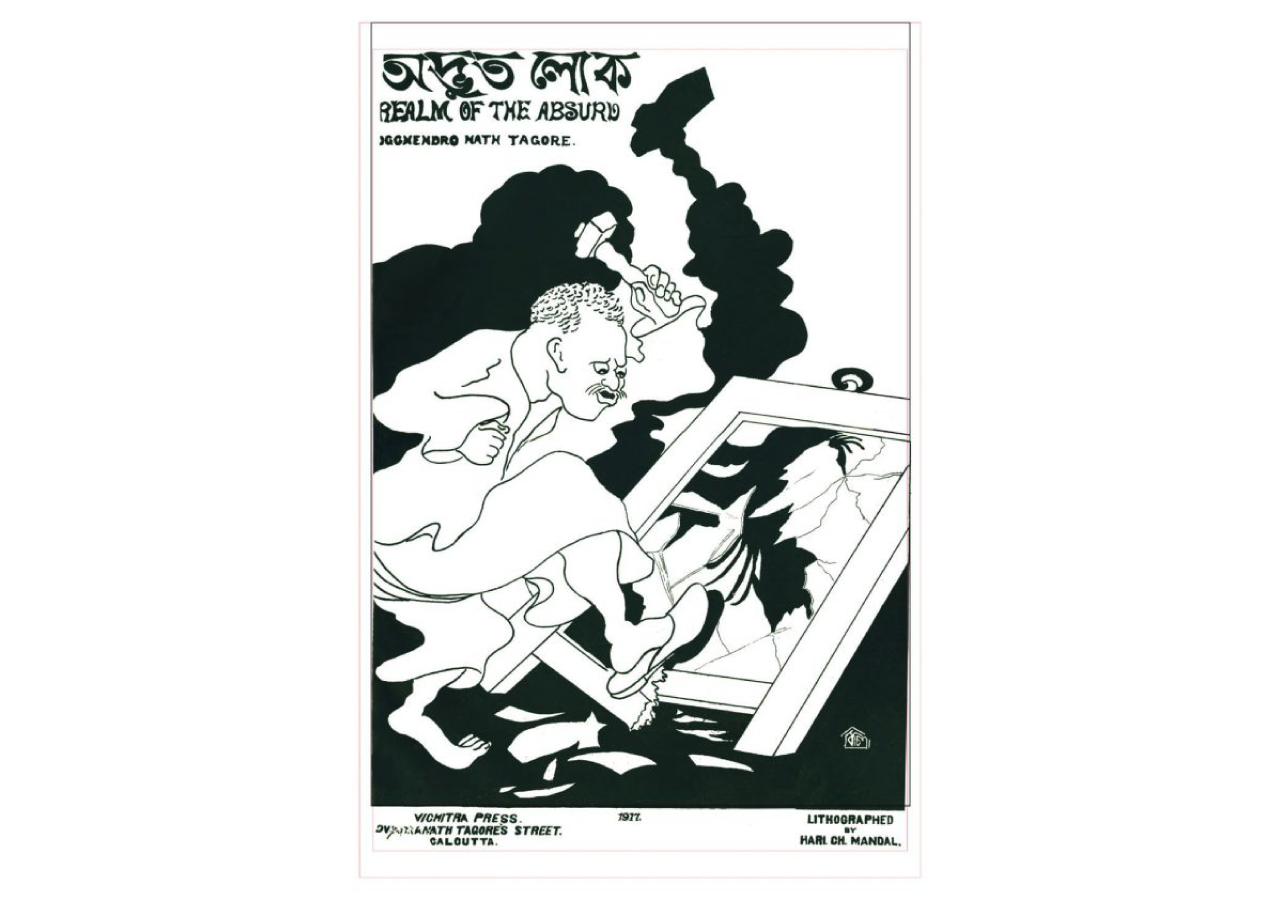 Gaganendranath Tagore. Adbhud Lok, 1917. Courtesy of Akar Prakar
4. Jamini Roy (1887–1972)
Born in Beliatore, West Bengal, Jamini Roy left aged sixteen to study at the Government College of Art, Kolkata. His bold, sweeping brushstrokes and flat swathes of ochre, leafy green, vermillion and blue show the heavy influence of traditional Bengali Kalighat painting – a 19th century school of modern art that originated in Calcutta and was given its name due to the burgeoning settlement of patuas or cloth-painters around the temples of Kali at Kalighat in the city.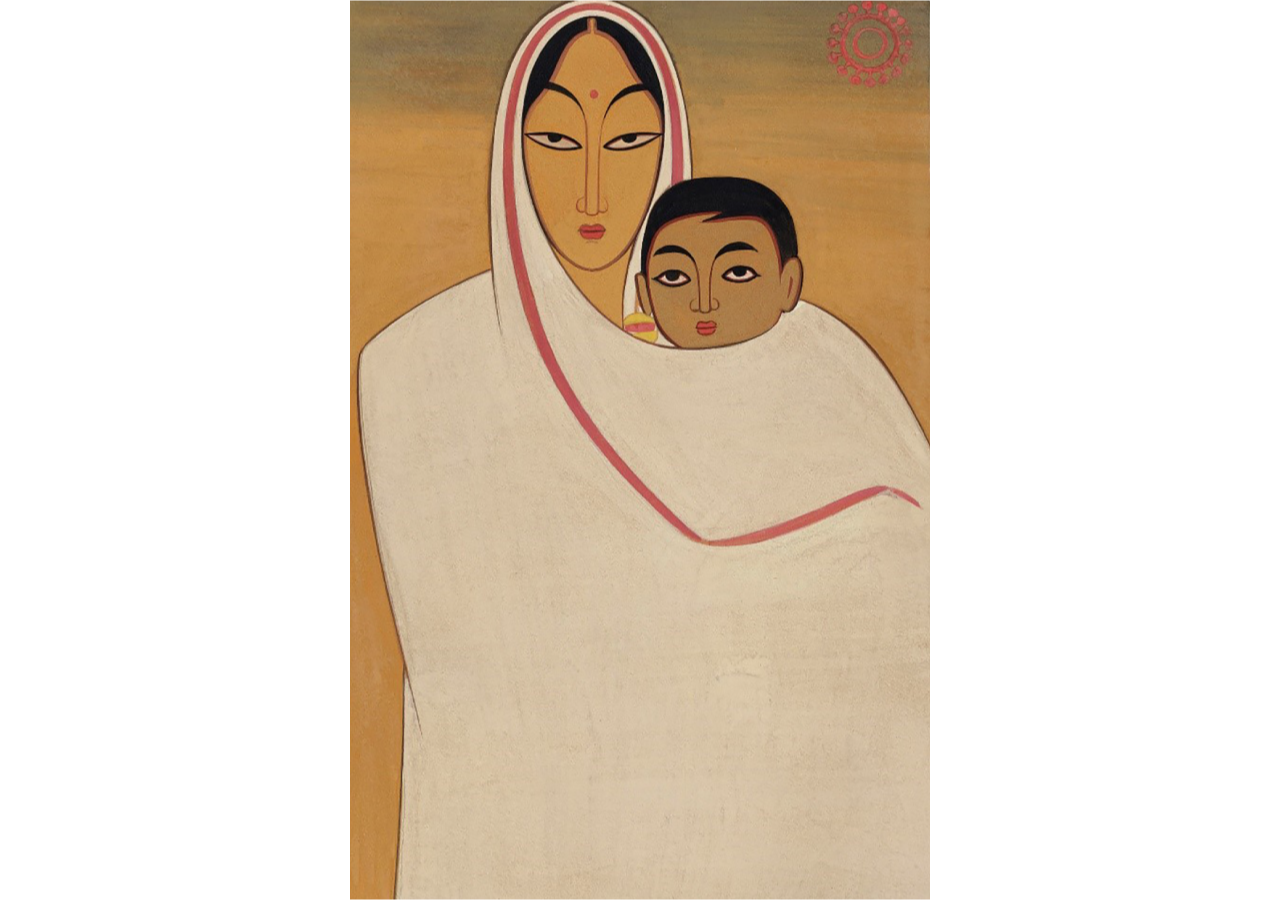 Jamini Roy. Mother and Child, 1921. Courtesy of DAG
5. Nandalal Bose (1882–1996)
Another gem in the treasure trove of Indian artistic talent, Nandalal Bose was born to a middleclass Bengali family in the late 19th century. During his career, Bose created some of the most iconic images in Indian history—including his depiction of Mahatma Gandhi walking with a staff, which became an iconic symbol for the non-violence movement, and his illustrations in the Constitution of India. As the principal at Kala Bhavan, Santiniketan, Bose also had a significant influence on the next generation of artistic heavyweights, from artists Benode Behari Mukherjee and K.G. Subramanyan to filmmaker Satyajit Ray.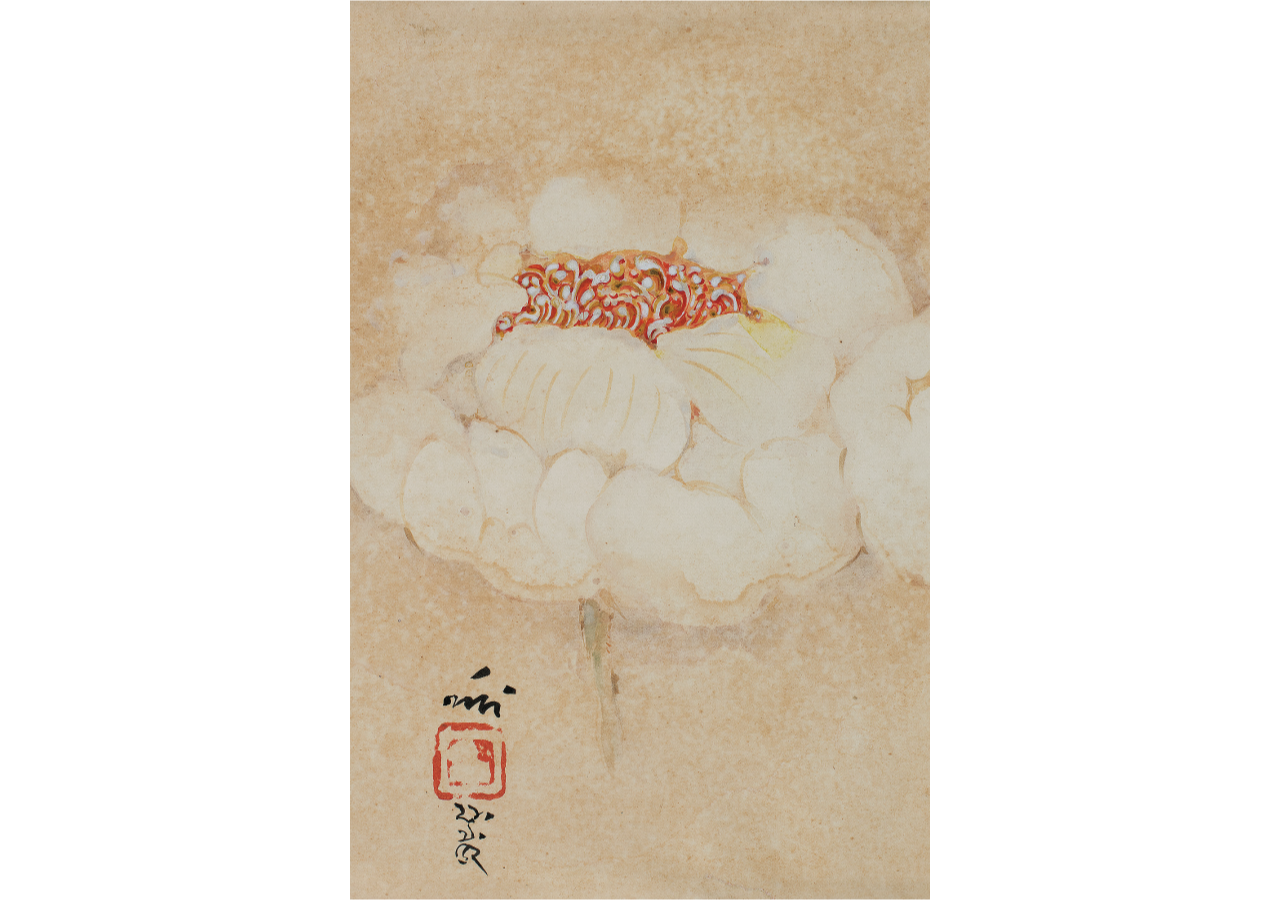 Nandalal Bose. Untitled, 1952. Courtesy of DAG
6. Nicholas Roerich (1874–1947)
Nicolas Roerich is the only artist not from India who was named a national treasure. Born in Russia, the artist developed a deep and spiritual connection with the country. He moved to Himachal Pradesh in his fifties, and became celebrated for his luminescent scenes of the snow-capped Himalayan peaks rendered in icy blues and vivid purples. Roerich's visions are not only picturesque but reveal a profound relationship with the landscape. As a passionate activist for the defence of cultural objects, he earned several nominations for the Nobel Peace Prize long list.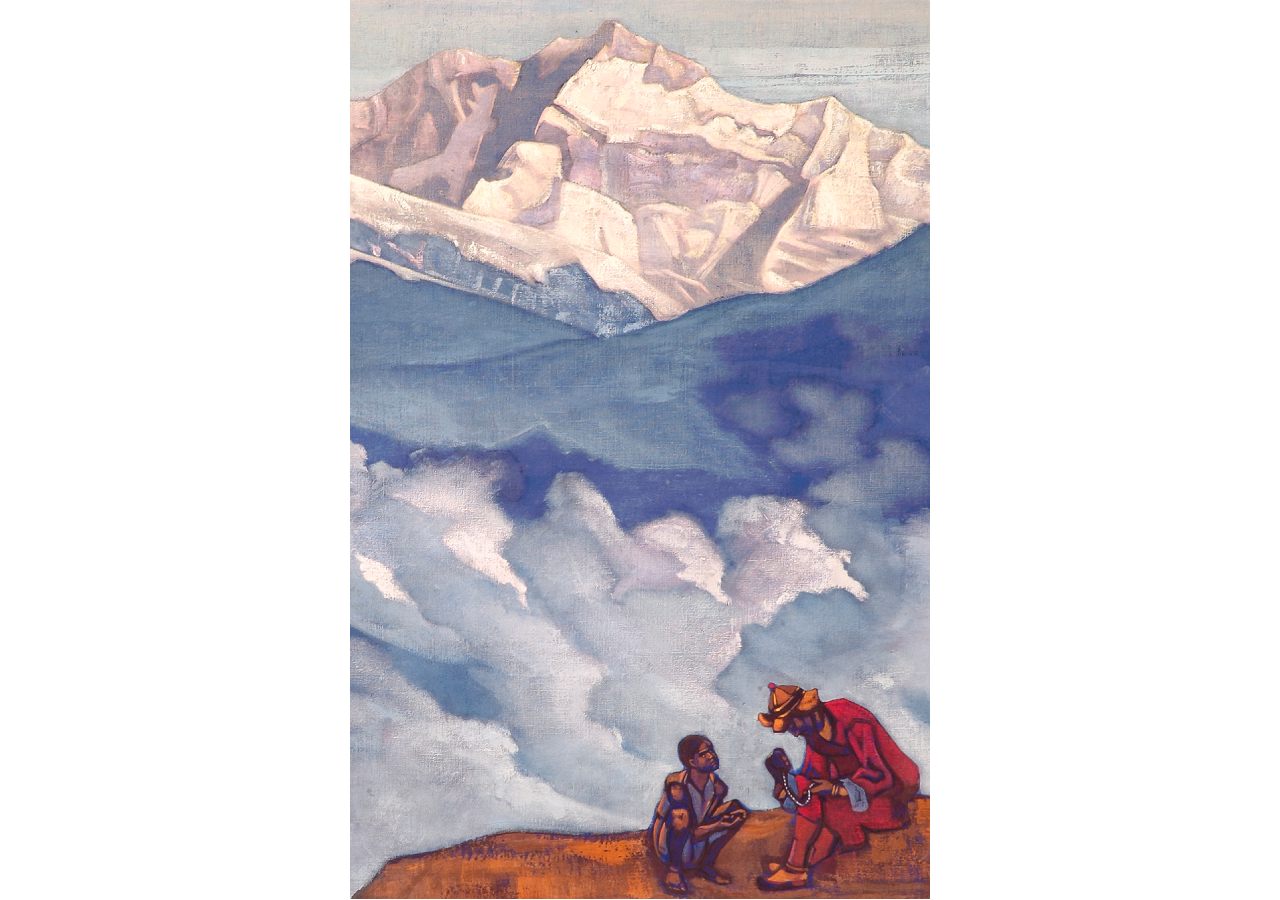 Nicholas Roerich. Pearl of Searching, 1924. Courtesy of Nicholas Roerich Museum
7. Rabindranath Tagore (1861–1941)
As a modernist poet, Rabindranath Tagore reshaped Bengali literature. He was the first non-European to win the Nobel Prize for Literature with his work Gitanjali in 1913. In 1919, Tagore founded Kala Bhavan, which remains one of India's finest arts institutions. He lectured passionately on the evils of the British Raj, which was reflected in his use of poetry to champion India's rich diversity. Tagore made impressive contributions to the world of music – his compositions were chosen as the national athems for both India and Bangladesh. Unlike his nephews Abanindranath and Gaganendranath, Rabindranath turned to art towards the end of his life. Inspired by New Zealander scrimshaw carvings, German woodcuts and sculpture from the Pacific Islands, the artist's international outlook was reflected in unique artworks that appeared in his manuscripts alongside poetry and song lyrics.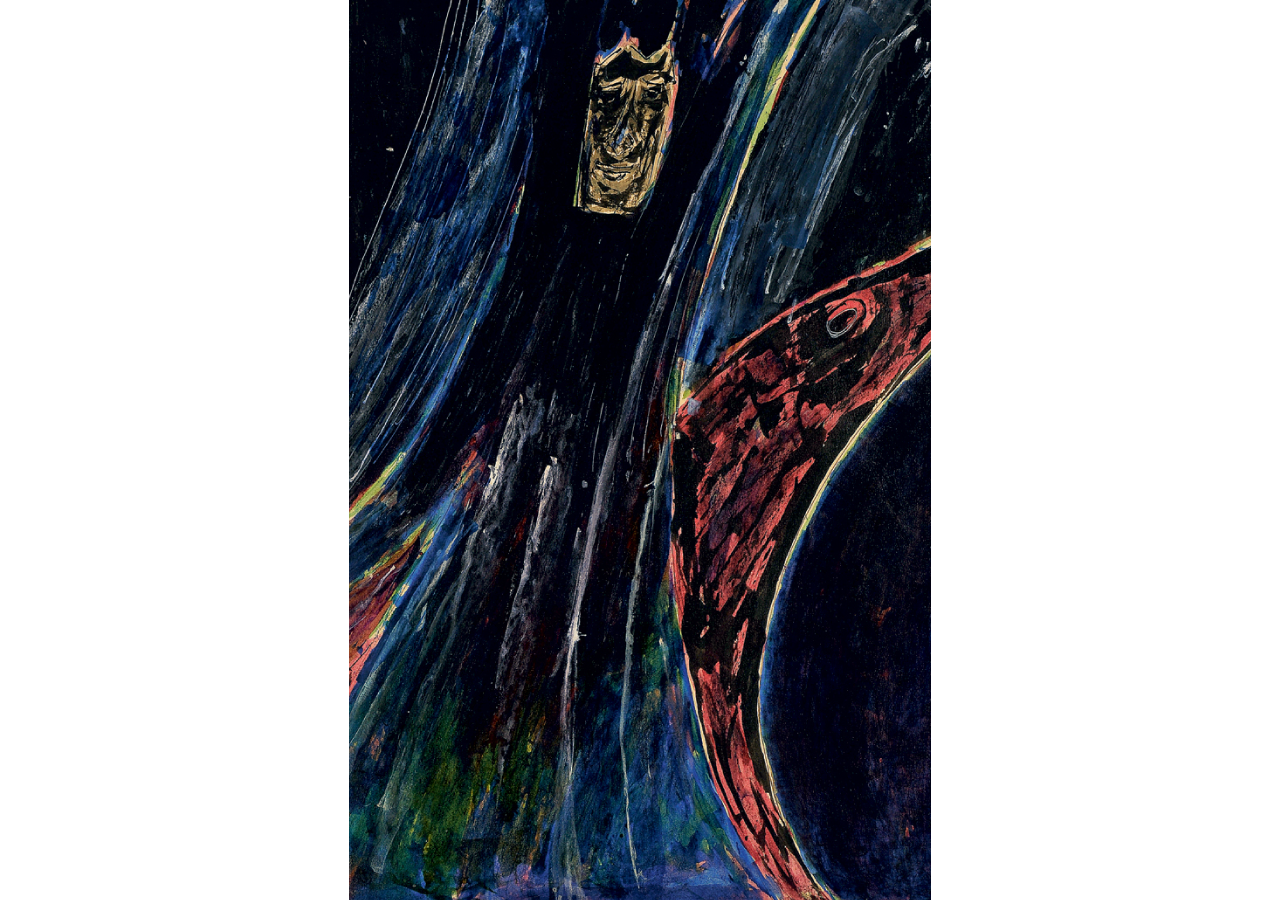 Rabindranath Tagore. Animals/Composites, 1930. Courtesy of Rabindra Bhavan
8. Raja Ravi Varma (1848–1906)
Labelled by art historian Geeta Kapur as the "father of modern Indian Art", Raja Ravi Varma is best-known for his paintings and prints that exquisitely render Indian subjects using European techniques. Despite his close relationship to the royal family of Travancore, an Indian kingdom from 1500 until 1949, Varma was considered an artist of the people. He was one of the earliest proponents of lithography in India – the art of producing a work on a flat stone or metal plate – and employed the technique to depict popular scenes and characters from Hindu literature.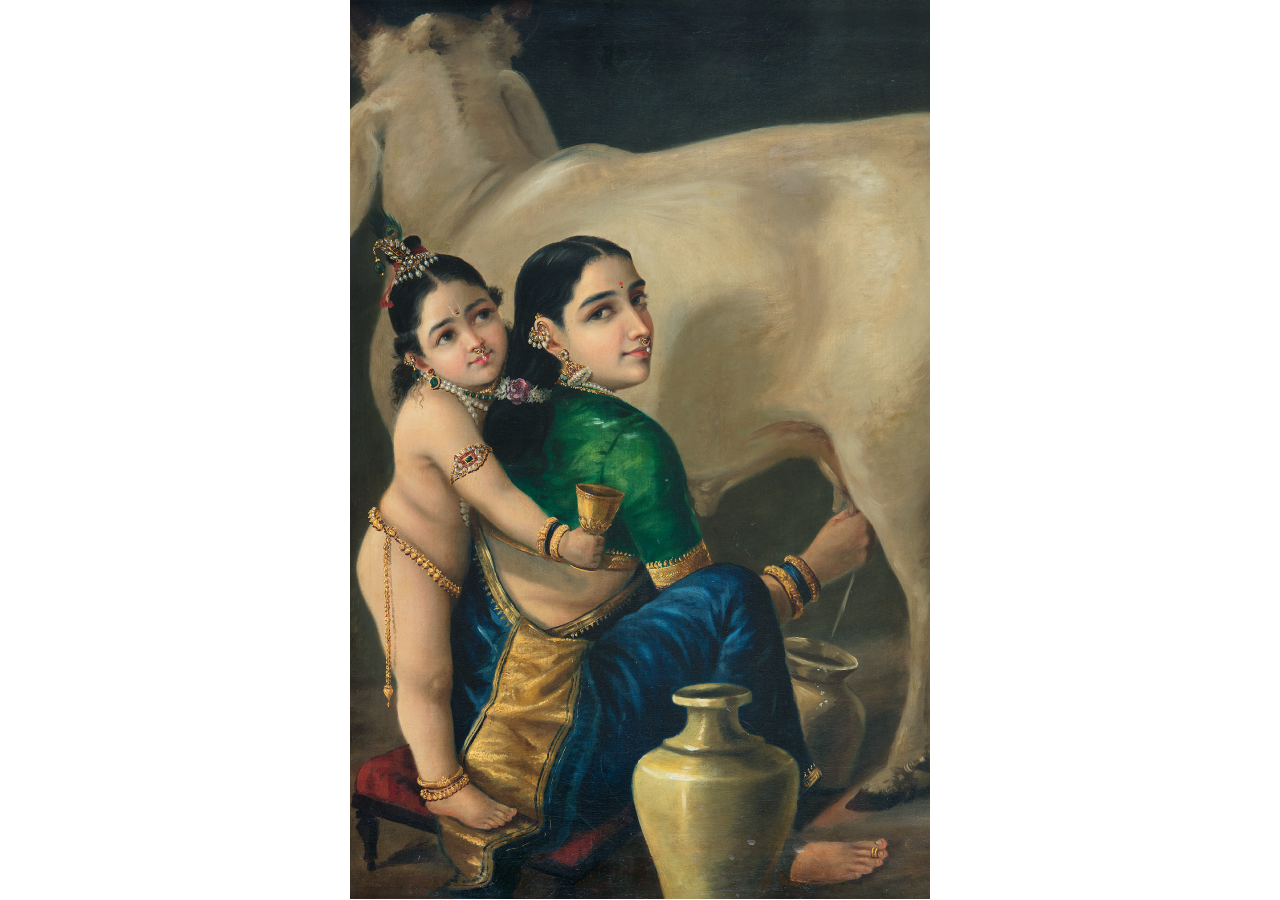 Raja Ravi Varma. Yashodha and Krishna. Courtesy of DAG
9. Sailoz Mookherjea (1906–1960)
Sailoz Mookherjea received little recognition during his lifetime, which fellow painter Jagdish Swaminathan attributed to his lack of "pretentiousness". Nonetheless, the artist's impact on Indian modernism is monumental and he remains celebrated for his innovative scratching of paint to create tactile and vigorous markings. Mookherjea died prematurely in a rickshaw accident. He was later characterised by art critic Richard Bartholomew as India's "most significant painter…after Amrita Sher-Gil".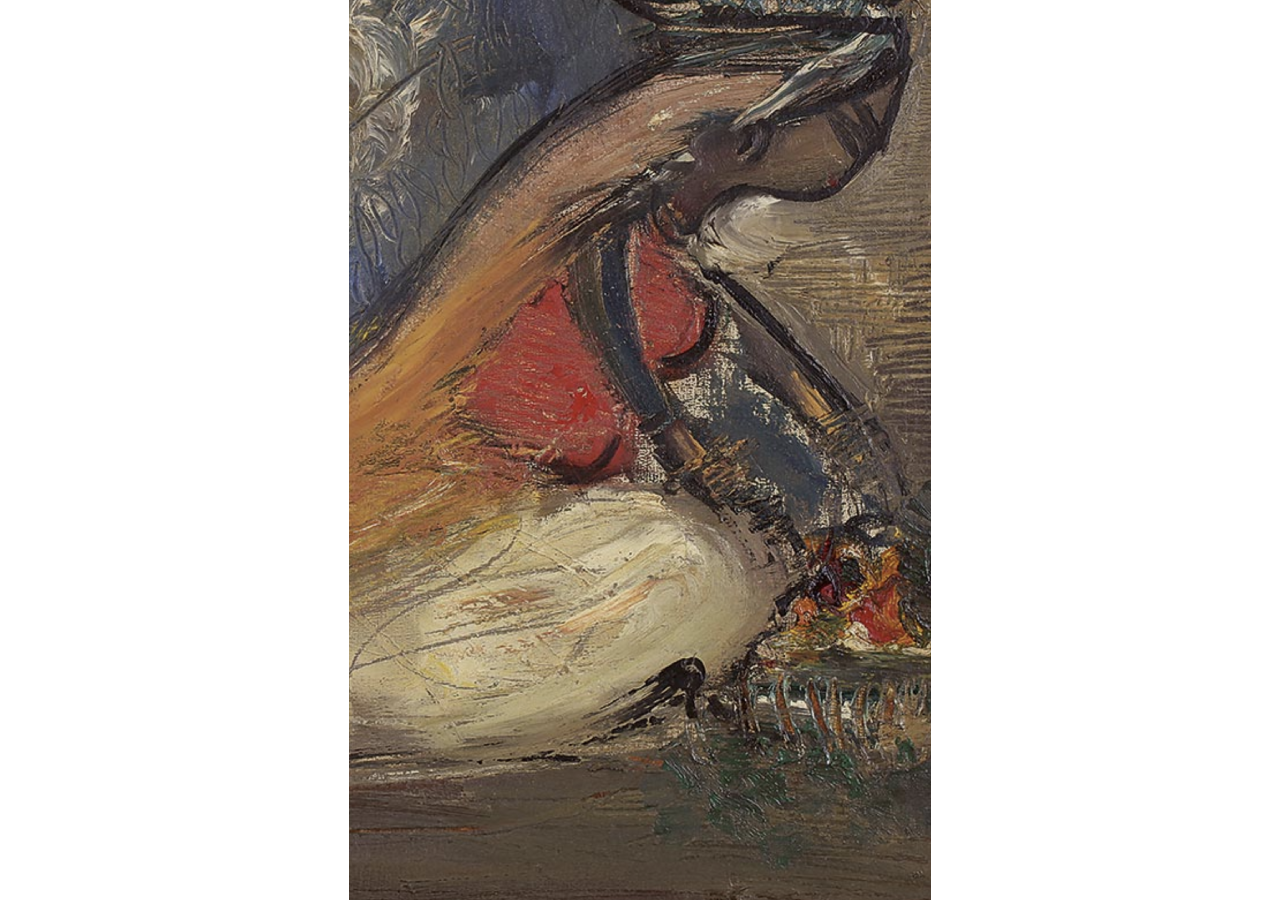 Sailoz Mukherjea. Kneeling Girl, 1950. Courtesy of DAG