I work in my studio located in Goregaon East, a suburb of Mumbai. It's about 1000 square feet in size and is used for production. I prefer natural light while working and this place gets plenty. More than anything, the studio for me is a mental space.
Like many artists, I started off using my apartment as a studio space to save costs, but luckily that's not the case anymore. My production process involves a lot of heavy materials, labour and noise. For this reason, I actively started looking for a separate space two years ago. After a long search, I finally decided on this one, as it's based in a well-connected, semi-industrial area.
I really enjoy the energy and liveliness of Goregaon East. There are so many small industries and I find it most interesting to see how they work. There's so much activity here, I can barely keep up!
Many artists live and work in Borivali which is about 20 minutes away from where I am. The funny thing about Mumbai is that you can be unaware of other artists, even if they're 5 minutes away.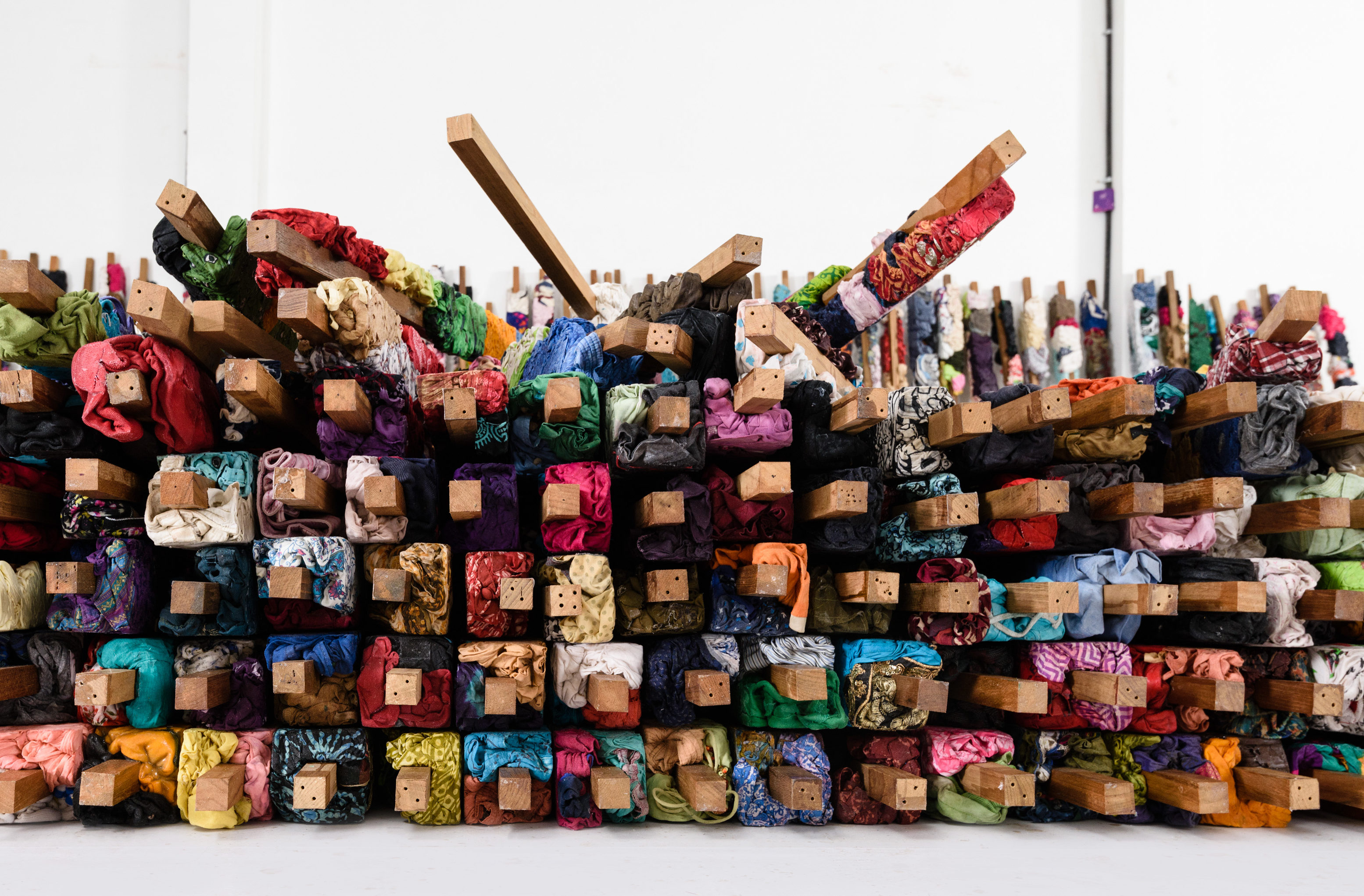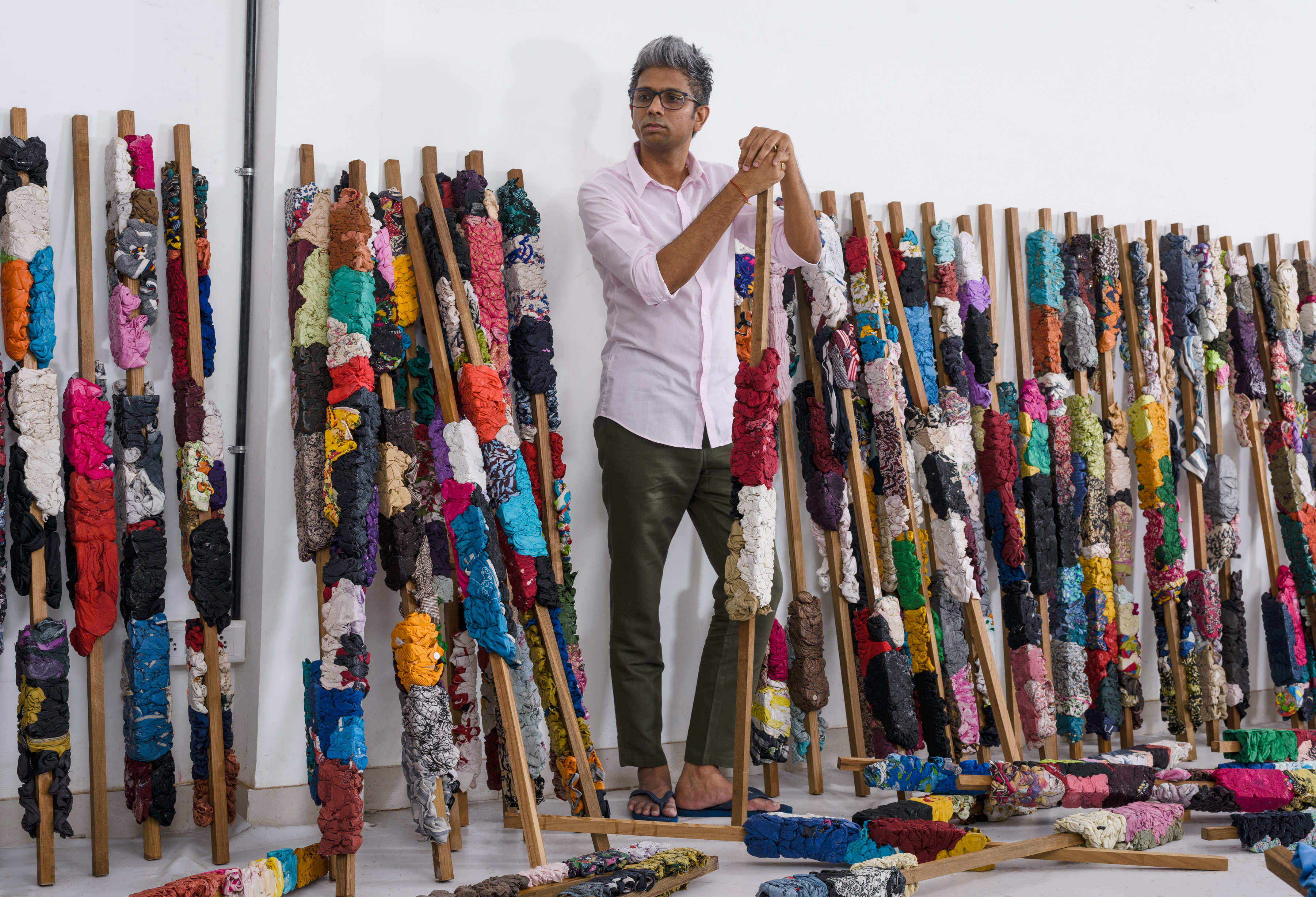 Manish Nai at work in his Mumbai studio.

The artist is known for his use of old things: clothes, newspapers, and the like, 2018. Courtesy of the artist
Not much has changed since I moved to my studio. In two years, everything has more or less been the same — barring a few heavy, capital intensive industries that have shut down or shifted base to some of the northern Indian states like Gujarat.
I get up early and start the day with a hot cup of tea. I've gotten into the routine of dropping my son off to the bus stop every day. After this, I usually head home for a quick bite and then to the studio — to work, or sometimes just to read.
My work is dependent on a team of carpenters, fabricators and studio assistants. I've known most for more than a decade. I typically oversee all stages of the creative process and make sure that I involve everyone in distinct ways.
I just finished working on a piece for a group show, opening at the NTU Centre for Contemporary Art in Singapore. I am also excited for another solo show of mine which will travel to the Noordbrabrants Museum in the Netherlands and showcase a diverse range of works from the last decade.
Trust me when I tell you that there is no magic in the studio — most of my experiments actually fail! However, I believe that failures often lead to good things. One only needs to work consistently and even though rewards are rare, the process itself is very exciting! I have been a practicing artist for 18 years now.
Manish Nai was born in 1980 in Gujarat and lives and works in Mumbai. He is represented by Galerie Mirchandani + Steinruecke and has been showcased at India Art Fair in previous years.