Ahmedabad, lovingly and locally known as Amdavad, is a city that exudes courage and creativity. According to local legend, in 1411, while hunting on the banks of the Sabarmati River, Sultan Ahmed Shah, after whom it is named, was inspired by a rabbit that stood up to his hunting dogs and decided to build a city on that very spot. Today, Ahmedabad embodies boundless passion and daring spirit, serving as the birthplace of influential artists, designers, and architects. Join us as we explore the city's greatest and often-hidden sights, where the past merges with the present, inspiring all who venture here.
1. Husain Ki Gufa
As mystical as it is beautiful, Amdavad ni Gufa stands as one of the city's eminent 'galleries.' Previously known as Husain-Doshi ni Gufa, it was designed by India's most iconic modern architect, B.V. Doshi, and adorned with paintings by the great M.F. Husain.
The interconnected network of domes draws inspiration from the roofs of the Jain temples of Girnar, while the interior reflects the magnificence of the famous Ajanta and Ellora caves. On the walls, you will discover Husain's distinctive brushwork, along with his characteristic portrayal of horses. Human figure metal sculptures grace the space between the columns, and his grandest masterpiece, Sheshnag, measuring nearly 30 meters, proudly adorns the gallery.
You can find exhibitions by young rising artists, taking place weekly in a separate art exhibition gallery space. After enjoying an art show, don't miss the chance to visit Lucky Tea Stall (located in Lal Darwaja), one of Husain's favorite snack spots, for a steaming hot cup of chai!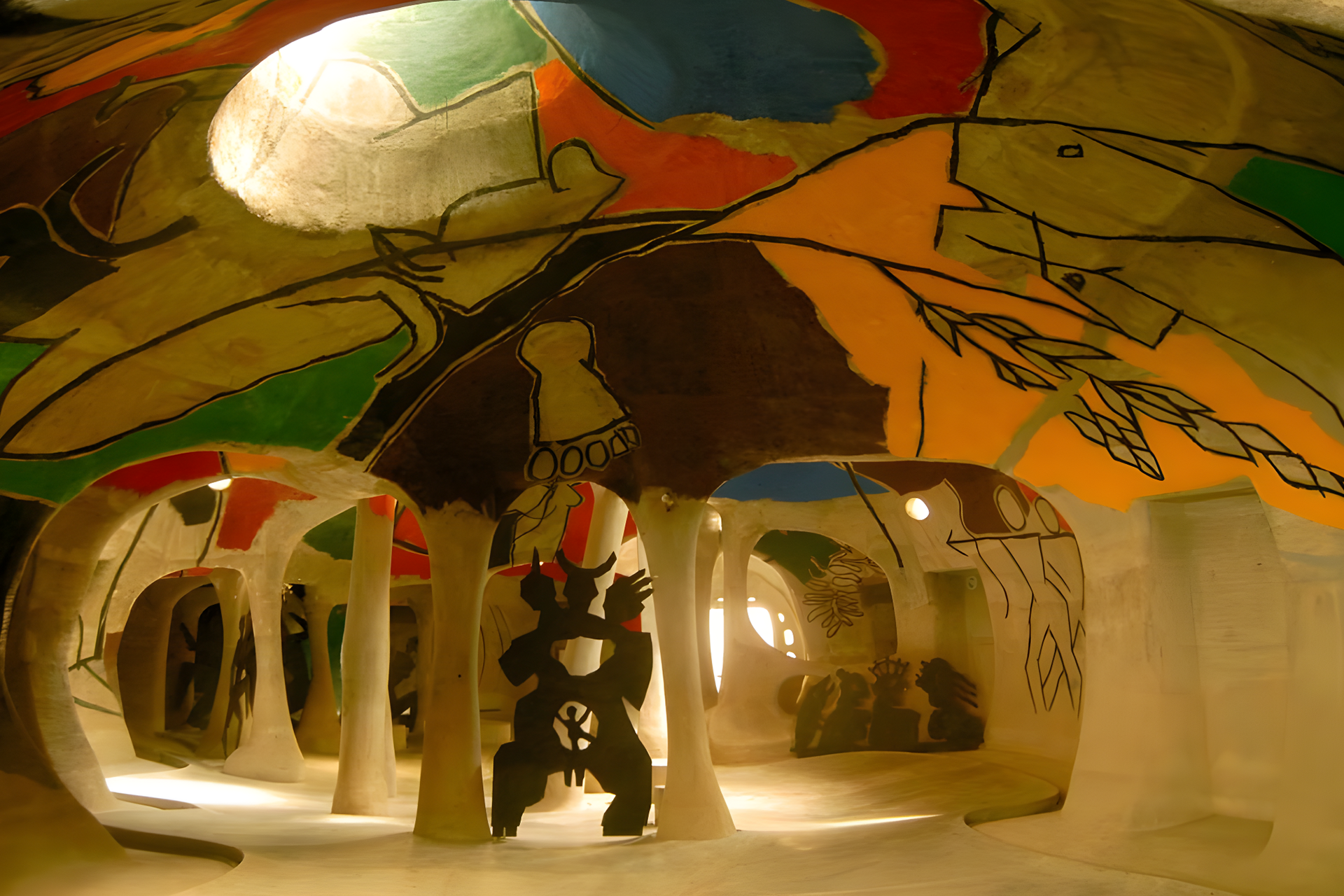 A confluence of art and architecture, Hussain ki Gufa redefines what it means to be a modern art gallery. Courtesy of Dinodia Photo/Getty Images
2. Kasturbhai Lalbhai Museum
Kasturbhai Lalbhai, the renowned industrialist famous for founding Arvind Mills in 1931, unexpectedly ventured into the world of art collecting. When Abanindranath and Gaganendranath Tagore, nephews of Rabindranath Tagore, found themselves in dire financial straits, a family member approached Lalbhai. Moved by their plight, he acquired the Tagore collection.
Since that fortuitous moment, the Lalbhai family has amassed a remarkable collection spanning over a thousand years of Indian art from the Persian, Mughal, Deccan, Pahari and Rajasthani schools – all installed in a museum skillfully designed by Indian architect Rahul Mehrotra in the 2000s, providing a fitting showcase for these artistic treasures.
Among the museum's rare works are 13 episodes of the Ramayana, exquisitely painted by Nandalal Bose. The collection also features masterpieces by renowned artists such as M.F. Husain, F.N. Souza, Ram Kumar, Anjolie Ela Menon, Manjit Bawa, Nalini Malani, Bhupen Khakhar, Gulam Sheikh, and many others, adding to the museum's artistic legacy.
Don't forget to visit the Lalbhai Dalpatbhai Museum, created by the Lalbhai family as a companion of Kasturbhai Lalbhai Museum, which houses rare manuscripts, sculptures, bronzes and other artifacts.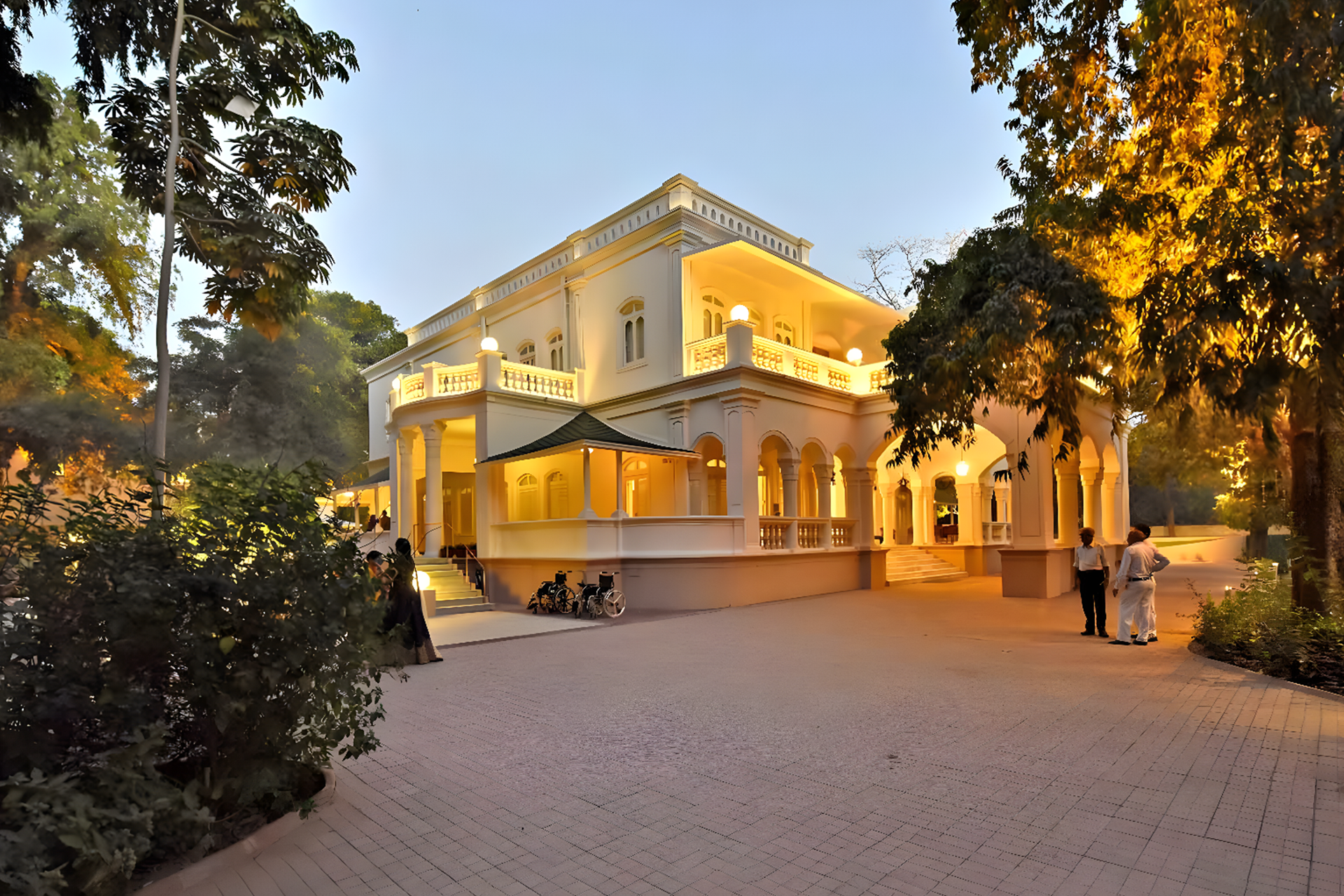 Once the home of the Lalbhai family, the Kasturbhai Lalbhai Museum has been restored to house the family art and antique collection. Courtesy of Kasturbhai Lalbhai Museum
3. Arvind Indigo Museum
A captivating tribute to Indigo, derived from the Greek indikon, meaning India, the Arvind Indigo Museum was established in 2019 by Ahmedabad's Lalbhai family, who played a pioneering role in revitalizing natural indigo when in 1987, the Lalbhai family-led Arvind Mills became the first Indian business to produce denim. The museum, spanning over 15,000 square feet, hosts large-scale installations across various media. These works, commissioned by the Lalbhai family, celebrate the prized commodity and showcase its unique properties. Among the esteemed artists contributing to this display are Alwar Balasubramaniam, G. R. Iranna, Manisha Parekh, Nalini Malani, Amit Ambalal, Sheetal Ghattani, Umang Hutheesing, Pandit Khairnar, alongside a selection of exciting young talent including Manish Nai, Tanya Goel, Sachin Tekade, Nibha Sikander, Bhagyashree Suthar, Meesha Holley, Swapnil Pandeya, Kavin Mehta and Vyom Mehta.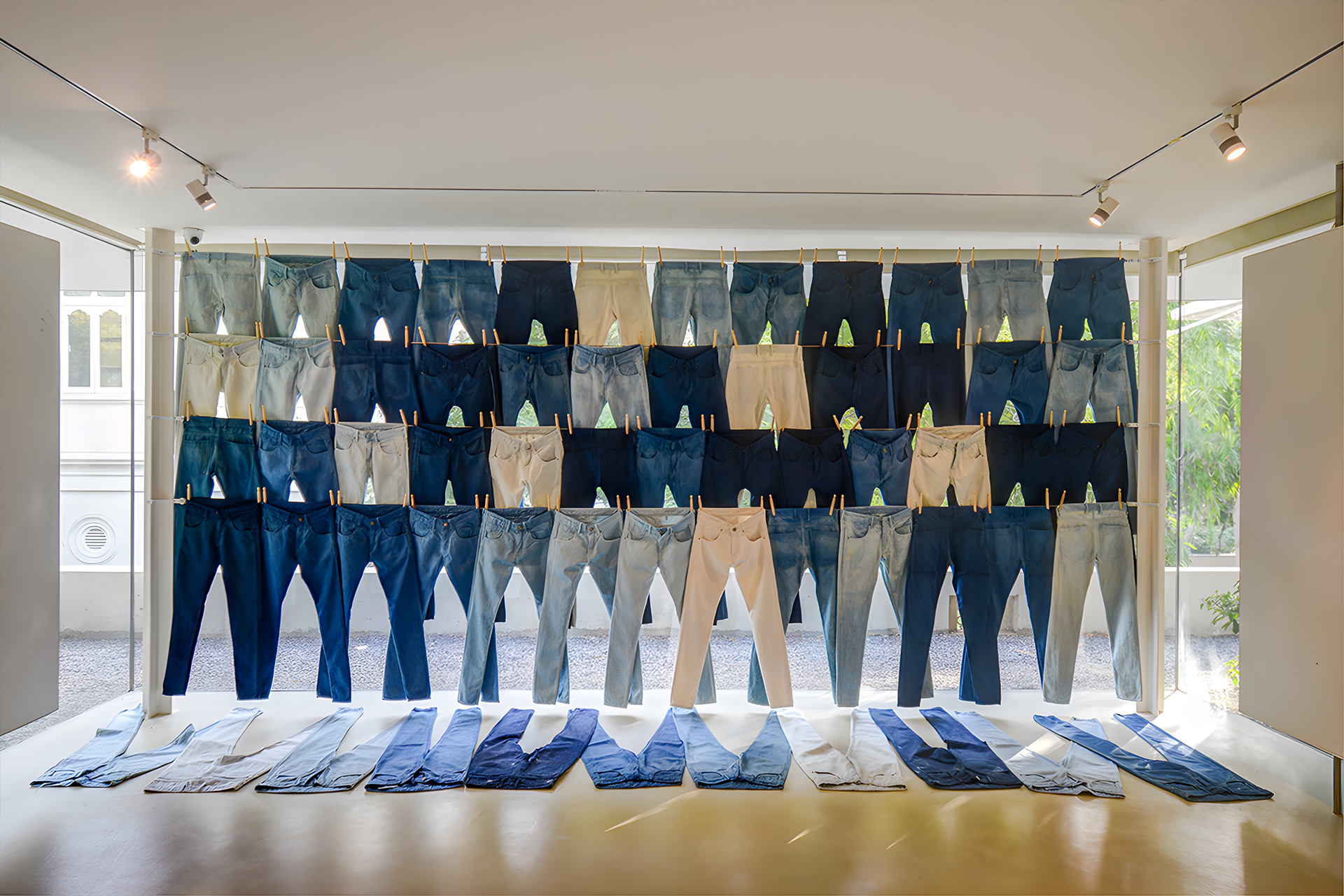 This installation at the museum showcases one of the most commonly used indigo-dyed articles of clothing: jeans. Courtesy of Kasturbhai Lalbhai Museum
4. Calico Museum
Come lose yourself amongst threads that span across space and time –– literally! The Calico Museum of Textiles houses textiles sourced from all regions of India across different periods of time. Being one of India's hubs of textile manufacturing, it makes perfect sense for the Museum to be located in Ahmedabad.
You can find some of the most intricate pieces of textile art here, from Kashmiri shawls to double-Ikat fabrics. The Museum houses Mughal court textiles from the 15th to the 19th century, along with religious textiles, South Indian bronzes, Jain art and miniature paintings. While you're here be sure to check out the gallery on textile creation techniques. After all, the museum is consulted to this day when developing the textile curriculum at the National Institute of Design. 
One of the museum's guiding principles is the freedom of the viewer. Barring a few protective coverings, nothing separates the viewer from the pieces, and there are no predetermined viewing angles to limit the viewer's experience. The museum provides curator-guided tours if you book in advance, so be sure to check that out!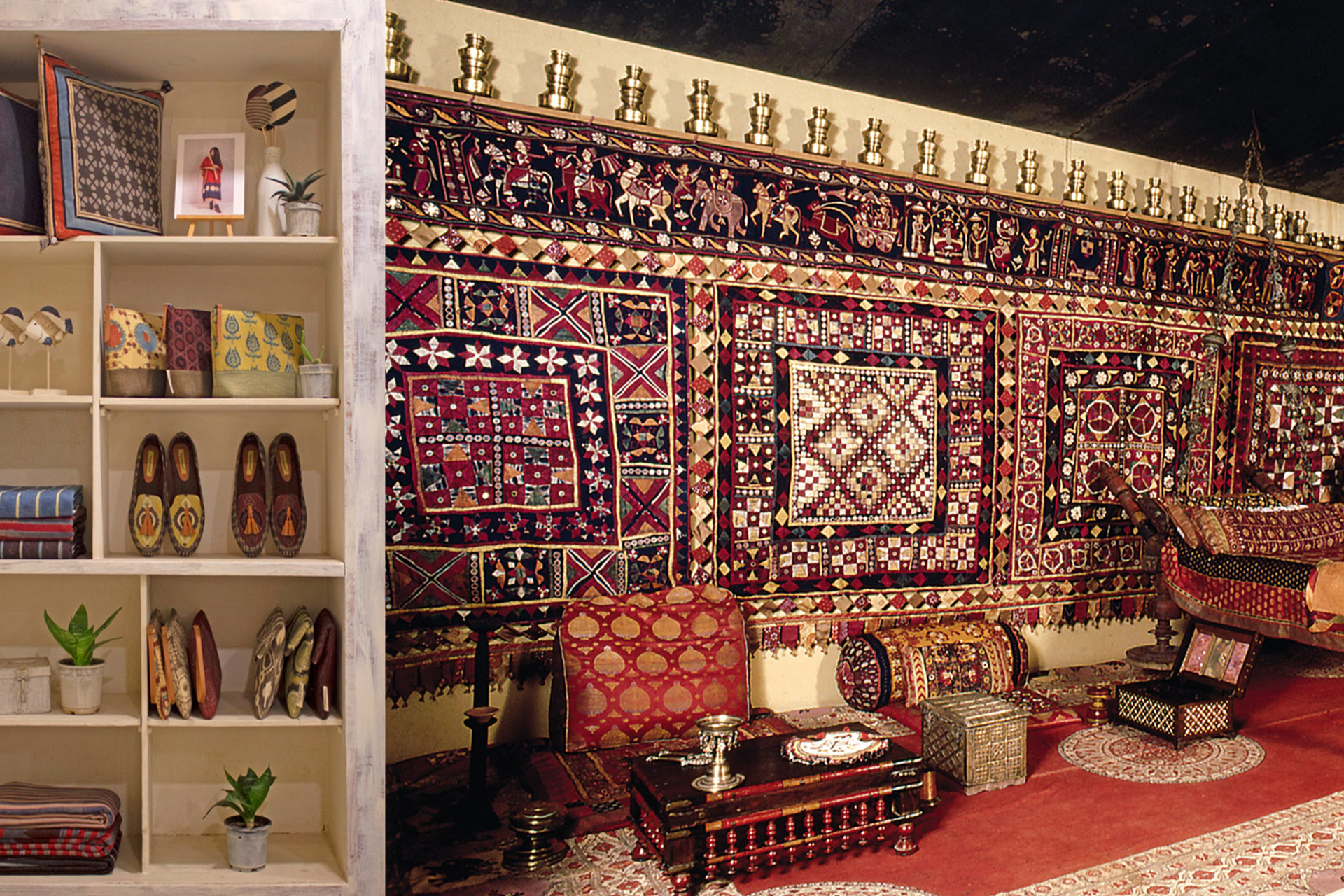 The Calico Museum catalogues and displays a number of textiles historically produced and traded in the city of Ahmedabad. Courtesy of Architecture Digest India
5. Archer Art Gallery
Started in 1978 by Anil Relia, Archer Art Gallery began as a small atelier in Ahmedabad. Since then it has grown into one of the top galleries in India. Archer has worked with some of the most popular artists in India, such as M.F. Husain, S.H. Raza, Manjit Bawa, to bring out the finest works, on both an artistic and a technical level, helping them produce prints.
Other artists the gallery has collaborated with over the years include Jogen Chowdhury, Manu Parekh, Madhvi Parekh, Thota Vaikuntam, Amit Ambalal, Jyoti Bhatt and more. The gallery produced the largest serigraph (silk screen painting) ever produced in India – M.F. Husain's Mother Teresa – in 2004. 
In 2010, Manan Relia took over the gallery, and led it to become one of the largest online art galleries in the country, with buyers across the world. In 2018, the gallery won the Screen Print India Award for Large Format Serigraphy Painting. Head on over to Archer Art Gallery to catch one of their many exhibitions of popular modern and contemporary artists.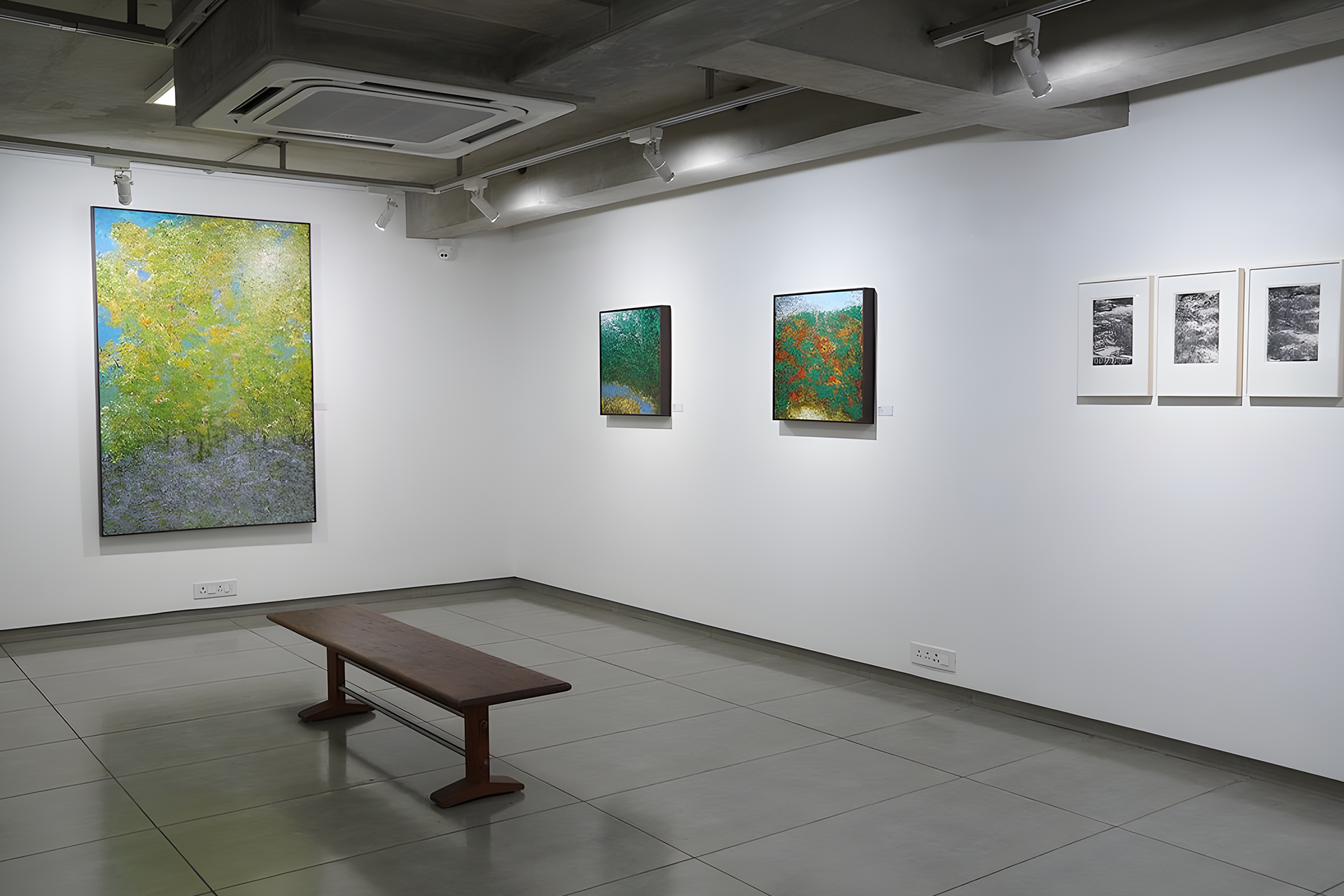 Archer Art prints are an easy way to own works by leading modern and contemporary artists at affordable price points.  Courtesy of Archer Art Gallery
6. Sabarmati Gandhi Ashram
Mahatma Gandhi has served as an inspiration to millions, if not billions, of people all around the world. To build a memorial museum worthy of this great man, Charles Correa, the architect credited with the creation of modern architecture in post-Independence India, created a space adhering to the Swadeshi principles that Gandhi championed. 
Utilizing traditional building materials like brick and stone, Correa created the building with modular units of the same size in order to emphasize the idea of a whole being composed of individual, yet similar units, alluding to India's formation.
Five huts were placed around a central courtyard with water features, inviting people to walk across the courtyard to access different rooms. The museum's plan bears similarities to village houses in the Banni region. There are three galleries within the museum: Gandhi in Ahmedabad, Painting and My Life is My Message. This sacred landmark is definitely a must-see for any visitor to the city.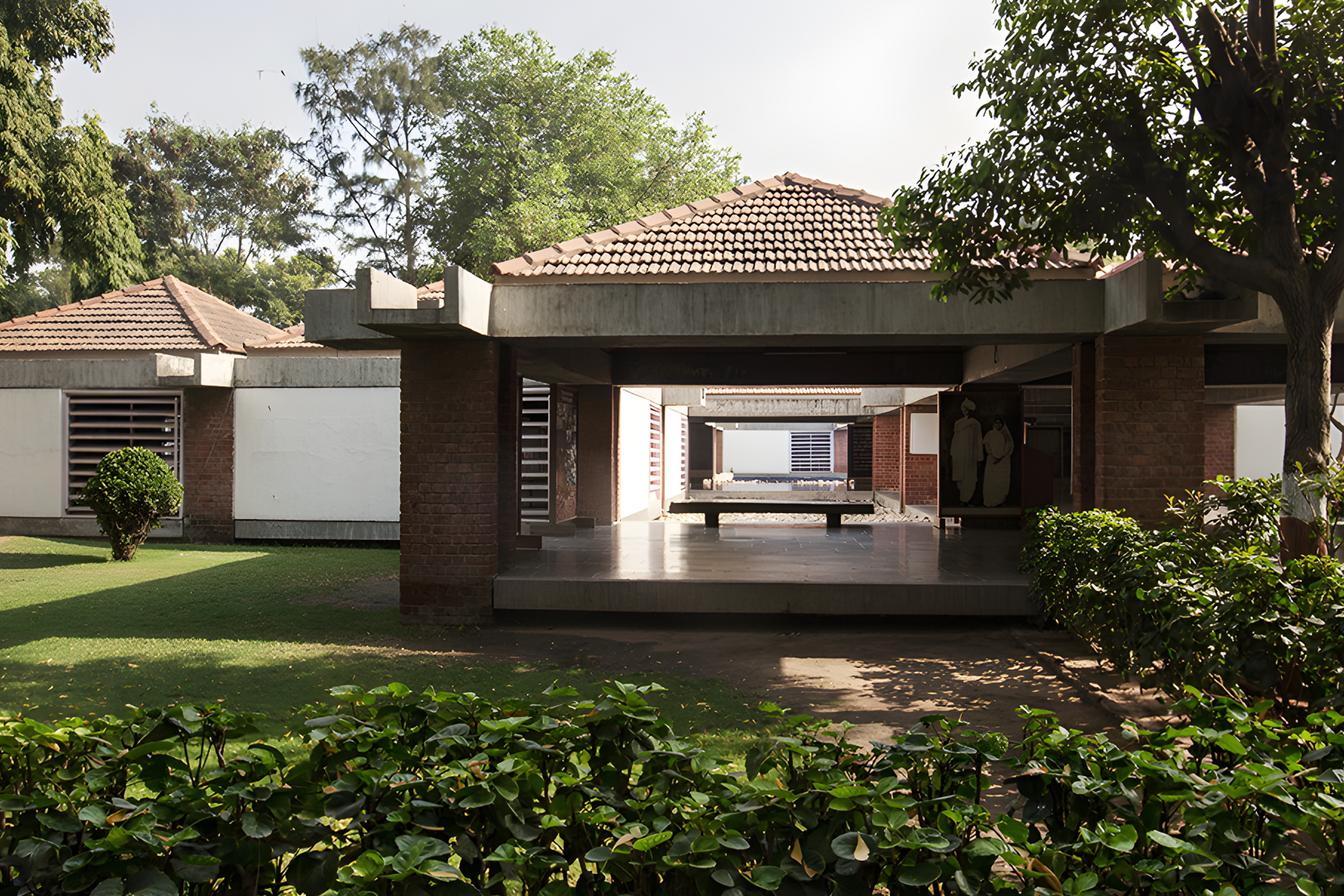 Sitting on the banks of the Sabarmati river, the Gandhi Ashram is an homage to the Mahatma and his principles. Courtesy of ArchEyes
7. ATMA House
Built by the world-renowned architect Le Corbusier, the Ahmedabad Textile Mill owners Association House, or ATMA House is an excellent example of his vision for modern Indian architecture. Commissioned by the then-President of the Ahmedabad Mill Owners Association, Surottam Hutheesing, the building was completed in 1954.
Taking cues from Indian architectural features such as overhanging ledges and shade screens in order to adapt to India's warmer climates, Le Corbusier employed new architectural techniques, such as the brise-soleil, or sun-breaker, on the East-West sides to reduce heat gain in the building. 
The building's plant-covered facade invites a cool breeze into the building and helps circulate heat, while providing a picturesque view of the Sabarmati river. Le Corbusier utilized techniques from this project later in his career, most notably in the Carpenter Center for Visual Arts at Harvard. The building harmonizes with nature to blur the line between inside and outside.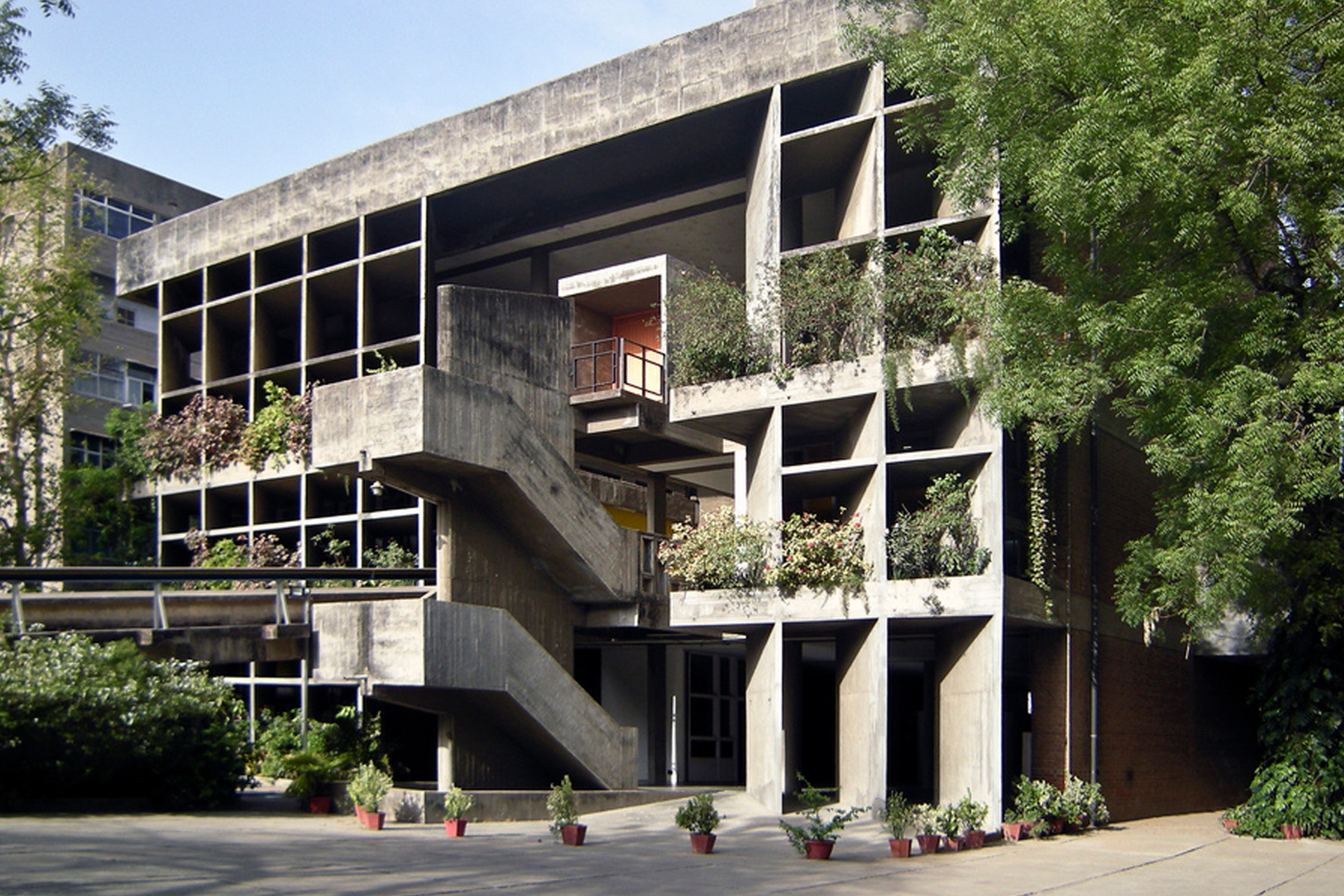 The clean lines and free space of the ATMA house are characteristic of Le Corbusier. Courtesy of Ahmedabad Heritage City
8. Indian Institute of Management, Ahmedabad (IIM-A)
The Indian Institute of Management  in Ahmedabad revolutionized business education in India. To provide a fitting house for this educational maverick, the renowned architect Louis Kahn designed an equally revolutionary campus.
Completed in 1961, Kahn masterfully juxtaposed modern architecture with Indian tradition. He utilized local materials and architectural techniques, building stunning geometric facades that helped regulate the buildings' temperature and provide ample light. Believing that students should learn both inside and outside the classroom, he created several open spaces and enclosed walkways for students to interact with each other and faculty. In fact, IIM's logo is inspired by the jali, or stone latticed screen, of Siddi Sayyid Mosque, another architectural marvel in Ahmedabad. 
The Vikram Sarabhai Library on campus is a must-see. With over 100,000 books, it is one of the largest management libraries in Asia. Be sure to grab a bite at TANSTAAFL (There Ain't No Such Thing As A Free Lunch), the campus's all-day café. We recommend the club sandwich and chili cheese toast.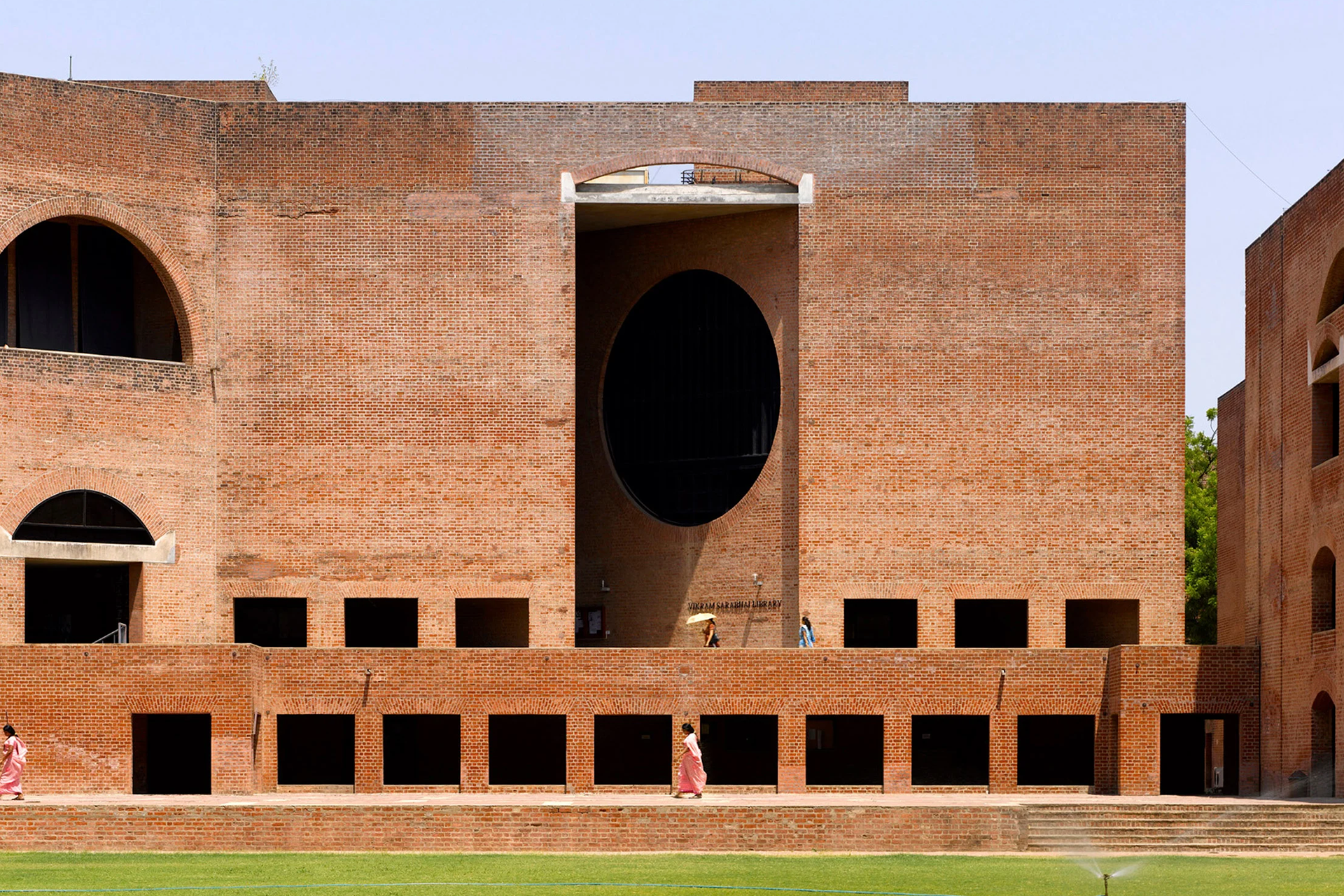 The IIM Ahmedabad is widely regarded as one of Louis Khan's finest contributions in Asia. Photo courtesy of Edmund Sumner for Dezeen
9. Teen Darwaza Lamp
One of the most iconic sights in Ahmedabad is the Teen Darwaza. The Teen Darwaza is a gateway on the eastern side of the Bhadra Fort. The gates are featured on the logo of the Ahmedabad Municipal Corporation.
According to legend, the Goddess Lakshmi visited Ahmedabad and came through this gateway. Before she left, a gatekeeper requested that she not leave the city until he obtained permission from the king. The gatekeeper left and never came back, in order to ensure that Lakshmi would stay in the city and bring prosperity to it. 
In the walls of Teen Darwaza, one can find a tomb dedicated to the gatekeeper as well as a temple dedicated to Bhadra Kali, the representation of Lakshmi. A lamp in a niche of the Teen Darwaza has been kept lit all through the day for the past 600 years by the same family. Before leaving Ahmedabad, one must certainly take a look at this "Eternal Lamp."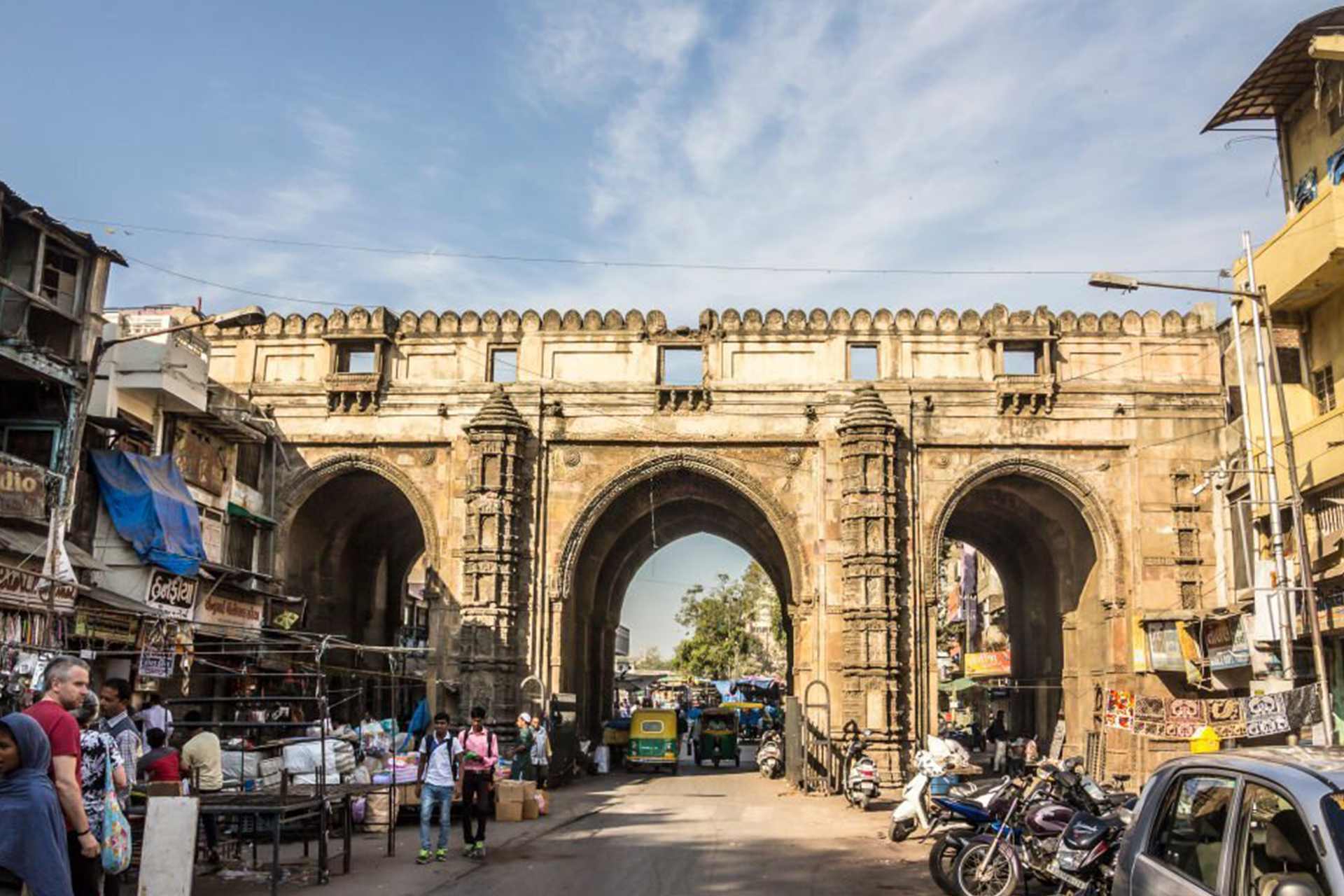 The Teen Darwaza also bears the inscription of an iconic Farman or a royal decree issued in 1812 by the Maratha governor Chimnaji Raghunath, declaring equal rights to women in inheritance of ancestral property. Photo Courtesy of iStockphoto