For me, the summer that passed  was an almost idyllic time filled with traveling – both for work and leisure – and also resting with my family. Although I am based in Delhi, I got the chance to travel to places in the deep ends of India that I had never visited before, which kept me on my toes, and looking forward to each new day. 
During this period, I had the wonderful opportunity to visit Srikalahasti, a serene holy town in Andhra Pradesh renowned for its enchanting temples and mesmerizing Kalamkari art. This journey was an integral part of a photography project and turned out to be a profoundly fulfilling experience in my life.
I immersed myself in documenting and learning about the Kalamkari artists and their unique craft of hand-painting with natural dyes and colors, derived from a variety of natural materials, intricately applied to fabric. What intrigued me was that the motifs drew inspiration from temples, forts, scenes from epics and nature, resulting in detailed graphic designs. 
I loved how many of the artists driving this art form were women. I would spend my days talking to them about their personal journeys as women and artists that truly left me inspired, and evenings were spent delving deeper into the art form and relishing local cuisine. I made attempts to grasp a few Telugu words, my favourite being 'andamaina' which means beautiful in Telugu.
A few weeks later, I found myself further south in a village by the name of Kuppam in Tamil Nadu on another project. Here, I delved deep into the intricate process of making perfume with flowers – a centuries-old tradition in the region – from sourcing Champaca flowers at 5 in the morning to meticulously packaging in bottles to make fragrances.
 Last summer, I was constantly on the move. After a short stop in Delhi, I took a trip to Rajasthan where I witnessed the grand procession of Gangaur festival – a once-in-a-lifetime moment where I saw thousands of men and women carrying beautified idols of the gods on their heads. The ceremony was a blast of colour and concluded with the immersion of idols in the local village pond or well.
 With the remaining time I had at home, I hosted dinner for my friends and family. I made sure to go to various museums and monuments in the city, rearranged my home and took care of my two little dogs, Imli and Jamun.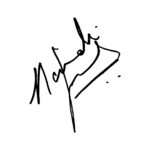 Delhi, 16.08.2023