A global art capital and home to some of the world's most exciting art venues, Hong Kong is a city in which every corner has a story to tell. Once a British colony and with centuries-long ties with the countries surrounding it, Hong Kong's culture is a rich hybrid of influences that make its art scene truly distinct and one of the most dynamic in the world. For those who're looking to visit or are simply intrigued, join us as we explore some unmissable highlights across the city's most loved art neighbourhoods.
1. West Kowloon Cultural District: Home to the New M+ Museum
Built on top of reclaimed land on the South China Sea, the West Kowloon Cultural District is the newest arts and cultural hub in Hong Kong. The centrepiece of the district is the M+ Museum which recently opened its doors to the public, and is now an iconic landmark on the Hong Kong's Victoria Harbour.
Spread across 65,000 square metre space, the M+ Museum rivals the world's largest museums in the size and scope of its collection, with over 30 galleries, cinema halls, and a variety of cutting-edge entertainment spaces. With a strong focus on visual culture and the movements that have defined them, the museum showcases a range of local and international artists, with special highlights being the important Sigg Collection of contemporary Chinese art and large immersive installations by artists Anthony Gormley, Nalini Malani and Haegue Yang which surprise you as you go. From the rooftop garden of the M+, the city of Hong Kong and Victoria Harbour expand to the horizon.
There is art all around the M+ Museum too, with public installations at the Art Park to the roster of diverse performing arts on show at Freespace and Cantonese opera at the Xiqu Centre. To the West is Hong Kong's oldest public museum, the Hong Kong Museum of Art (HKMoA), an anchor for the arts scene and home to over 17,000 items in its collection including large collections of Chinese antiquities and Hong Kong modern art. Set to open in 2023, the upcoming Hong Kong Palace Museum also promises to amaze.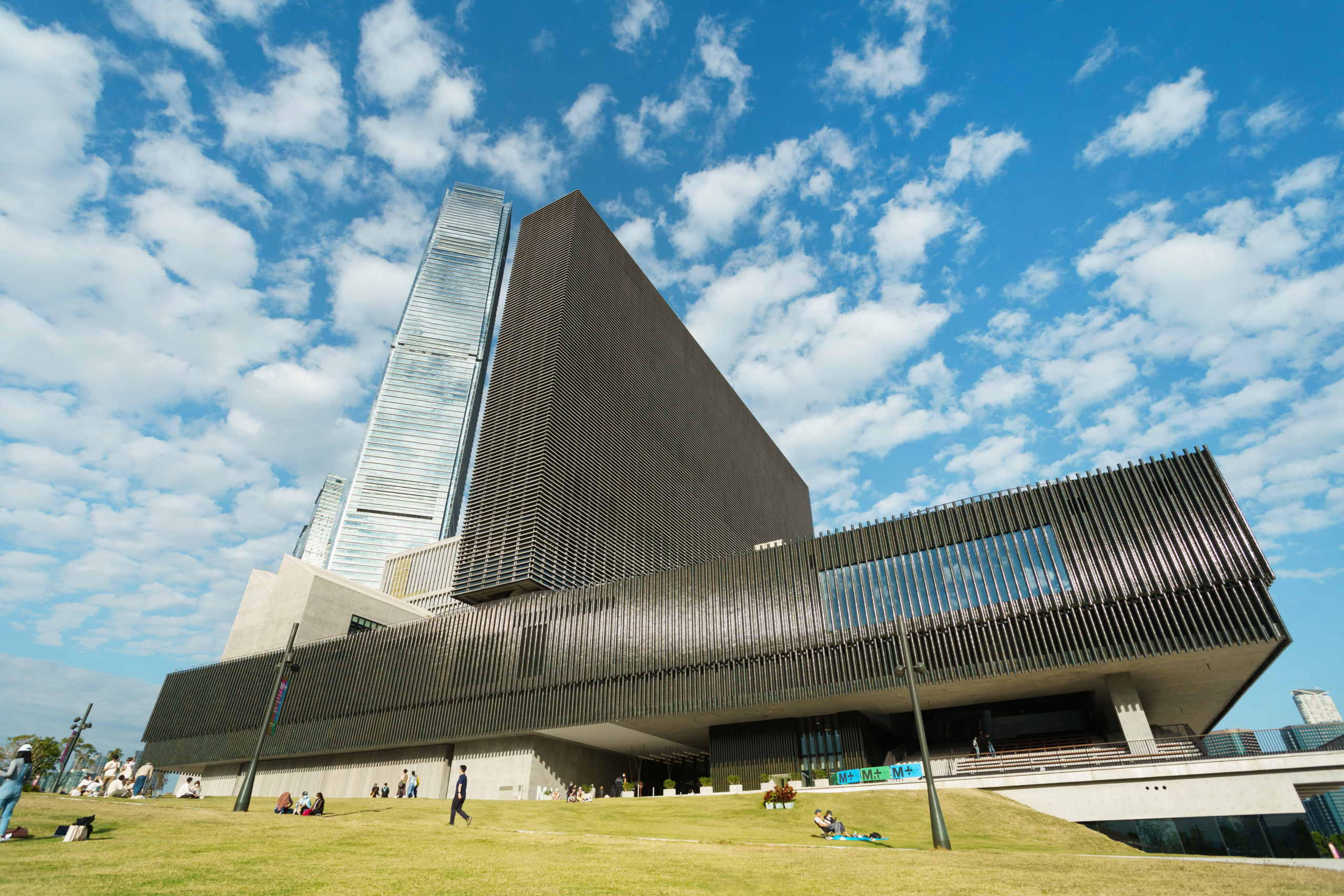 Designed by a global team of the world-renowned architecture practice Herzog & de Meuron in partnership with TFP Farrells and Arup, M+ Museum is an architectural marvel. Courtesy of Hong Kong Tourism Board
2. Yau Tsim Mong: A Place for Heritage
Hong Kong is a city known for its rich history of cinema, with actors like Jackie Chan and directors like Wong Kar Wai calling it home. A walk to the interior of Hong Kong city will bring back memories of iconic films like Police Story (1985), In the Mood for Love (2000), and Ghost in the Shell (2017), all of which have been shot in these very streets.
A bit further in, Ma Tau Wai, in Hong Kong's North East houses the historic Cattle Depot Artists' Village, once a slaughterhouse and since the turn of the century, an artist colony and hub of more than 20 exciting arts spaces.
During your visit to Ma Tau Wai, do not miss the UNESCO listed arts organisation and gallery, Videotage that has been a hotbed of new media art in the city, 1a Space, a leading art gallery and Frog King Kwok Museum, home and workspace for the iconic and eccentric Chinese performance artist Frog King.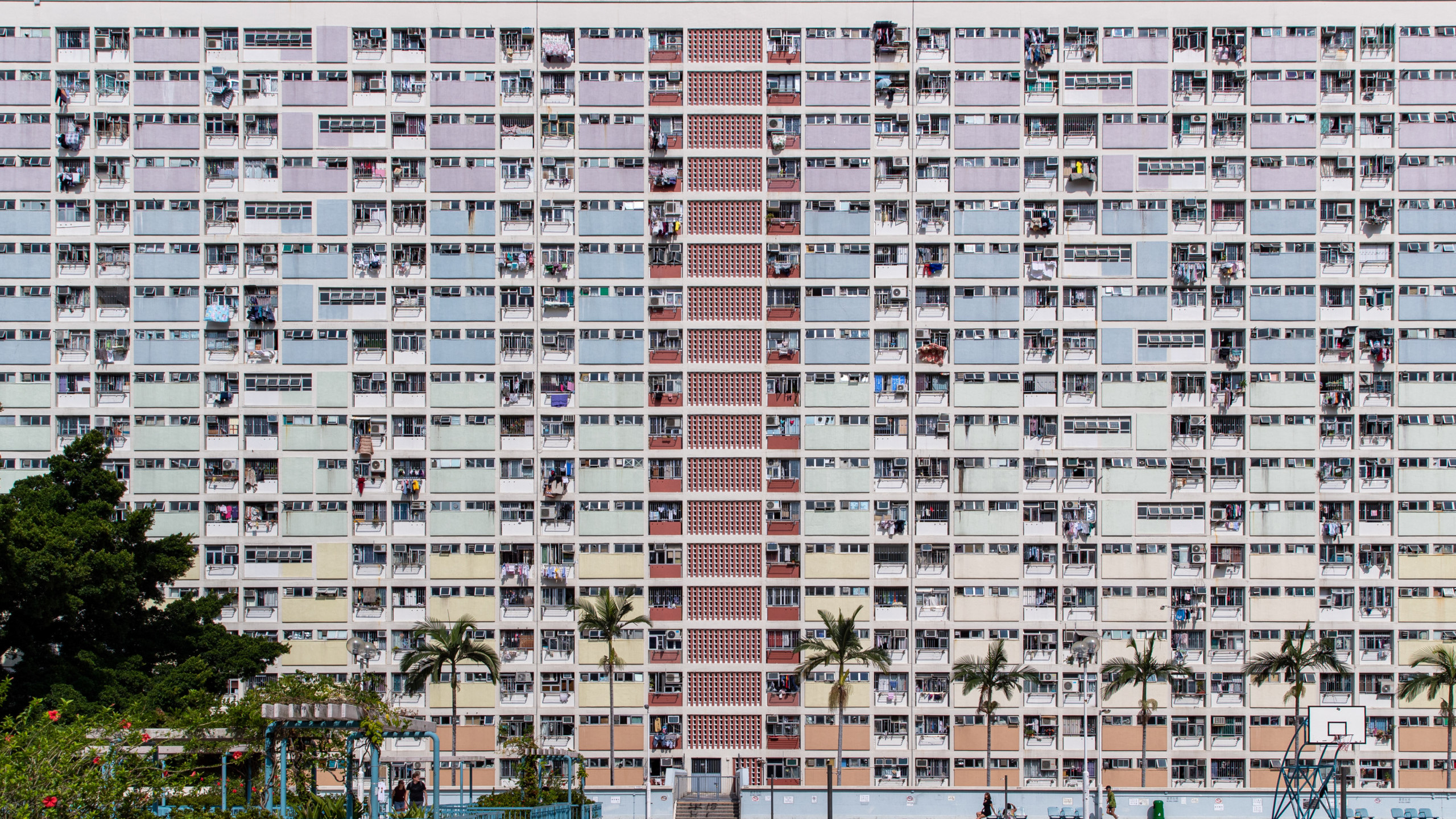 Hong Kong is filled with quirky architecture such as this rainbow coloured building in Choi Hung Estate, reminiscent of a classic Wes Anderson film scene. Courtesy of Hong Kong Tourism Board
3. Hong Kong Island: Art near the Harbour
The Victoria Harbour of Hong Kong Island is rife with history. One of the British Empire's biggest military and trading ports, it remains a major commercial centre to this day. Across the channel is Hong Kong Island, which boasts of outstanding galleries, art schools, performance and exhibition spaces.
Close to the harbour, the Asia Society stands out as a particular architectural delight. Once an explosives storage facility of the British, the building was redesigned by the famous husband-wife architect duo Tod Williams and Billie Tsien in 2012. The Asia Society regularly hosts shows featuring art from around Asia, with works by influential South Asian artists such as Shilpa Gupta, Shahzia Sikander, Bani Abidi, Khadim Ali and Tayeba Begum Lipi having adorned its walls.
While making your way to the Asia Society, make a stop at the Oil Street Art Space for the vibrant murals at the Leighton Centre by Hong Kong native artist Zoie Lam aka Zlism.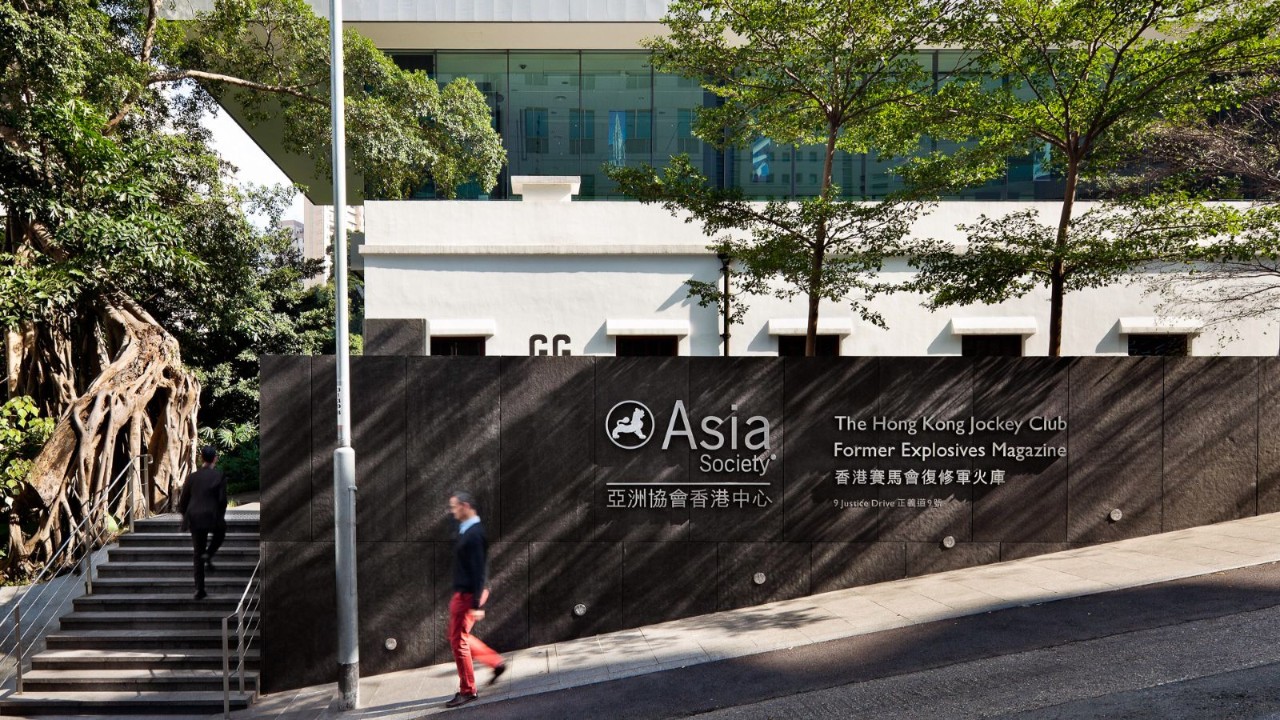 Asia Society, once a British artillery, is now one of the city's premier exhibition venues of Asian art from around the world. Courtesy of Hong Kong Tourism Board
4. Old Town Central: The Heart of Hong Kong
The Central district of Hong Kong Island, also known as Old Town Central, is the city's business and retail centre and the hub of the city's contemporary art galleries.
In Old Town Central, The H Queen's building houses international galleries David Zwirner and Hauser and Wirth, Hong Kong galleries Pace Gallery and Tang Contemporary Art, and even a Yayoi Kusama pumpkin sculpture on its rooftop. The Pedder Building, not far off, is a restored pre-World War II structure, remarkable not only for its architecture but the host of galleries inside including Lehmann Maupin, Gagosian Gallery, Massimo de Carlo and Hanart TZ Gallery.
A tour of Old Town Central will not be complete without a visit to the incredible collections and library of the Asia Art Archive, a dream for any art history buff.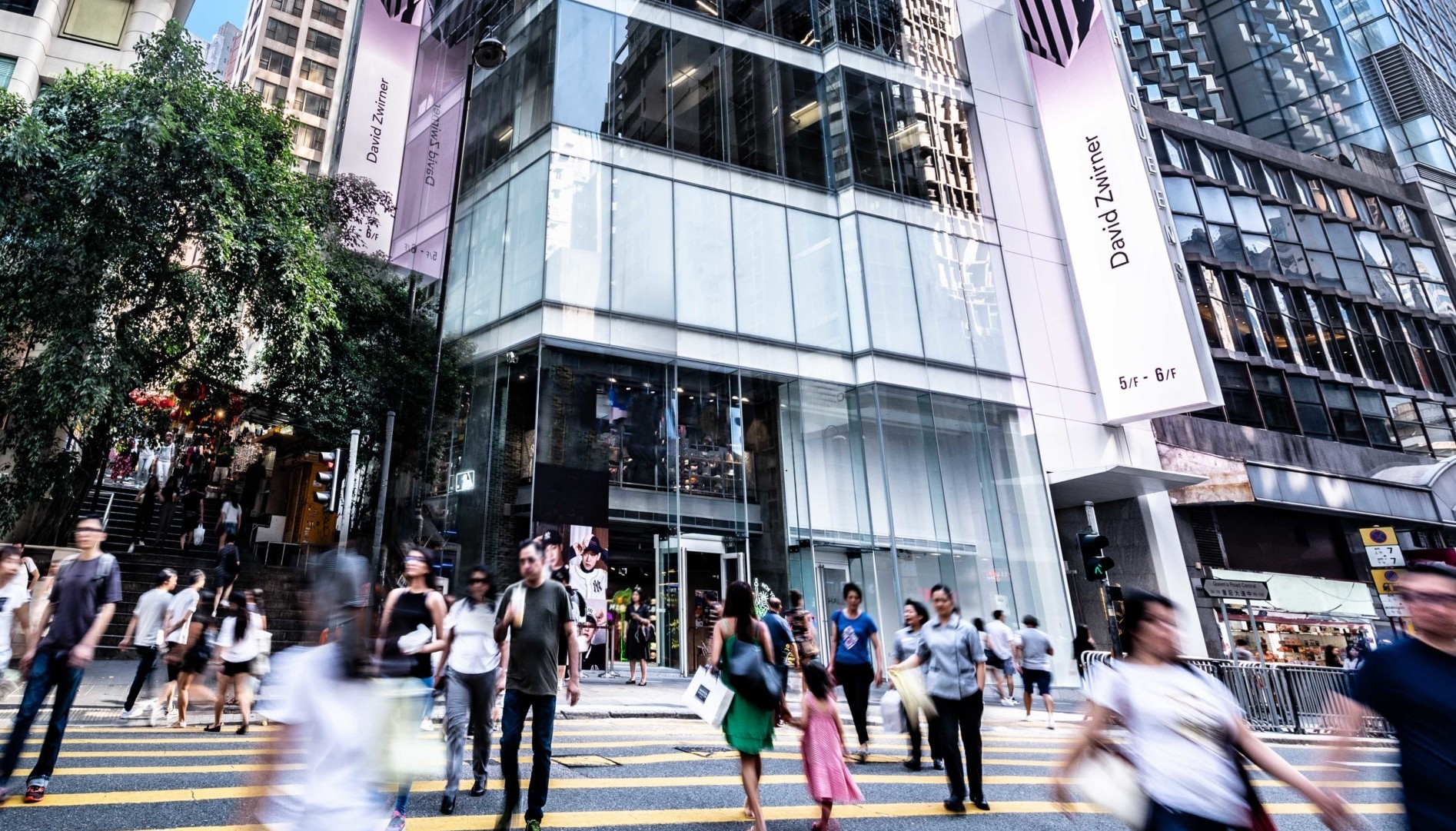 The H Queen is home of some of the leading contemporary galleries in the world. Courtesy of David Zwirner
5. Wong Chuk Hang: An Art Scene in the Making
Set away from the bustling Old Town Central, deeper in Hong Kong Island is Wong Chuk Hang, one of the most charming arts neighbourhoods in the city, with a strong DIY sensibility.
Once an industrial district with over a thousand factories, the area is now full of not just galleries, but also the trendiest restaurants, boutiques and cafes in the city. At Lump Ceramic Studio, craft your very own piece of art and at Red Door Studios, take a class at Asia's largest collection of meditation gongs.
Round out your visit to Hong Kong with a walk by the sea, with Wong Chuk Hang so close to the beautiful beaches, yachts and surf-ready waters of Hong Kong Ocean Park and Aberdeen Harbour.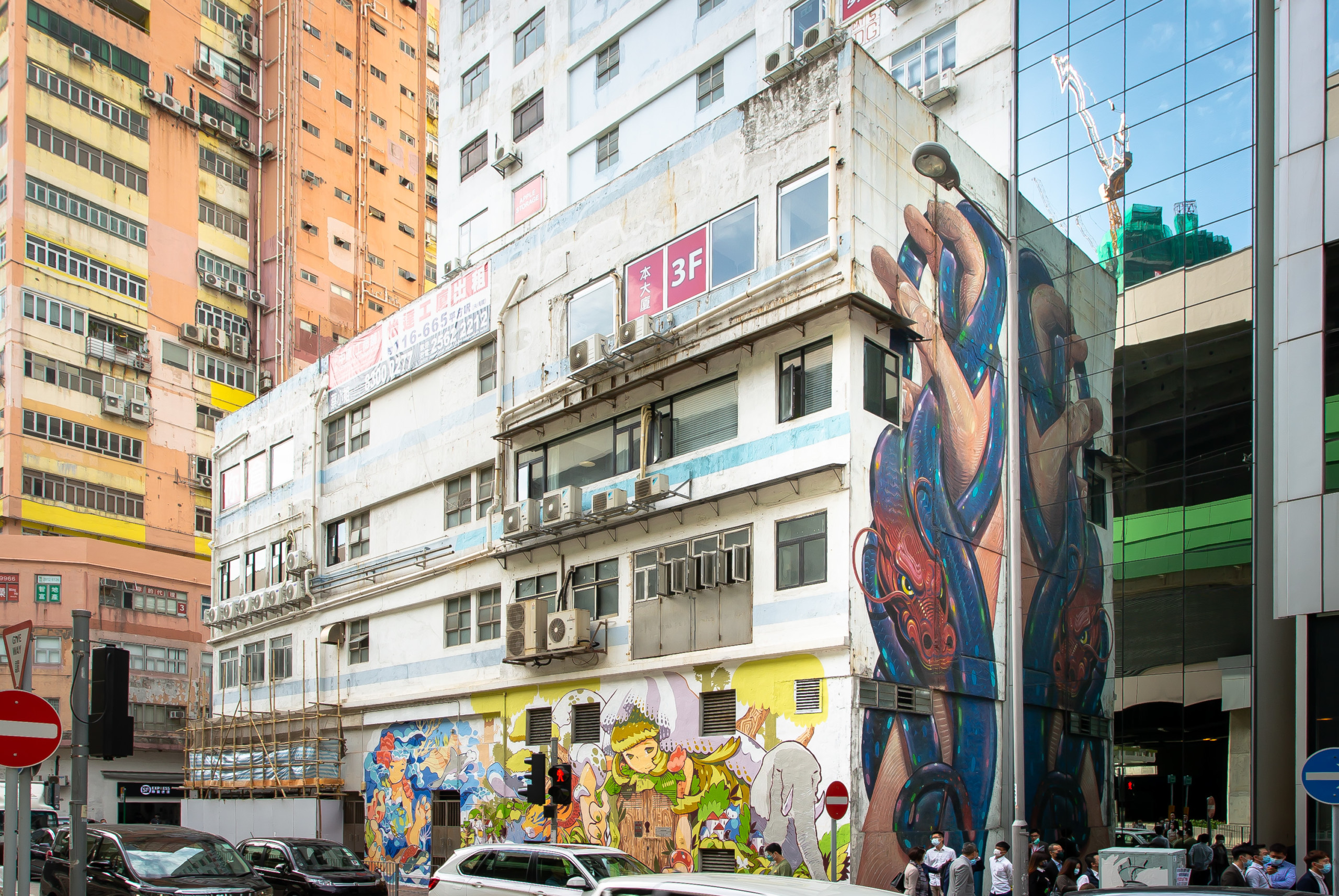 Hong Kong is full of street art with both internationally known artists and young graffiti artists using the streets as their canvas. Courtesy of Hong Kong Tourism Board
Discover more of Hong Kong and its dynamic arts and culture scene through the art itineraries and routes created by the Hong Kong Tourism Board.