Thomas Ruff makes us look at photographs and photography with new eyes. Celebrated for his experimental take on photography that led to the creation of the Düsseldorf school of photography in the 1980s, he makes personal, unsettling and uniquely moving works using photographs that already exist. From blowing up expressionless passport photographs to monumental dimensions and morphing images on the internet to surreal effect, to leading viewers on a journey into the outer world with his NASA experiment, ma.r.s., Ruff taps into personal and collective imaginations like few others.
His latest experiment Tripe/Ruff at the Victoria & Albert Museum in London uses some of the first photo negatives of 1850s India and Myanmar (also known as Burma), created by an official photographer of the East India Company, Linnaeus Tripe. The resultant prints are three times as large as the negatives, uncropped, and layered with pigment that highlight the texture of the paper and the age-marks of the negative print. Speaking to us from his Düsseldorf studio, Ruff opens up about his love for photography — and the magic of bringing old photographs to life.
What drew you to colonial photographs?
As I was combing through the Victoria & Albert Museum's collection of over 800,000 photographs, I found myself utterly captivated by those taken by an East India Company photographer Linnaeus Tripe. There were four boxes of his paper negatives, revealing temples and palaces in colonial India and Burma, some of which no longer exist. The images had a haunting yet beautiful quality, not only because of the historical significance of their subject matter but also for the way that the paper negatives had aged over 160 years of storage. So many of them showed traces of mold, water damage, and even chemical mutation. I knew immediately that I had to work with them.
How has working with the museum's photography archive influenced your current practice?
I've been working with archival material for several years now, so I wouldn't say that it has influenced my practice, per se. However, the Victoria & Albert Museum's collection of historic photography has definitely added a new dimension to my work. This was the first time I ever worked with negatives and the use of paper as a base for light-sensitive substances was something I was eager to explore. Although this was a common practice in 19th-century photography, Tripe's paper negatives are truly exceptional for their time. I was astonished by how beautiful and pictorial they are in their own right, and wanted to find out more about how the early photographer had created them. I don't think I can take negatives for granted ever again!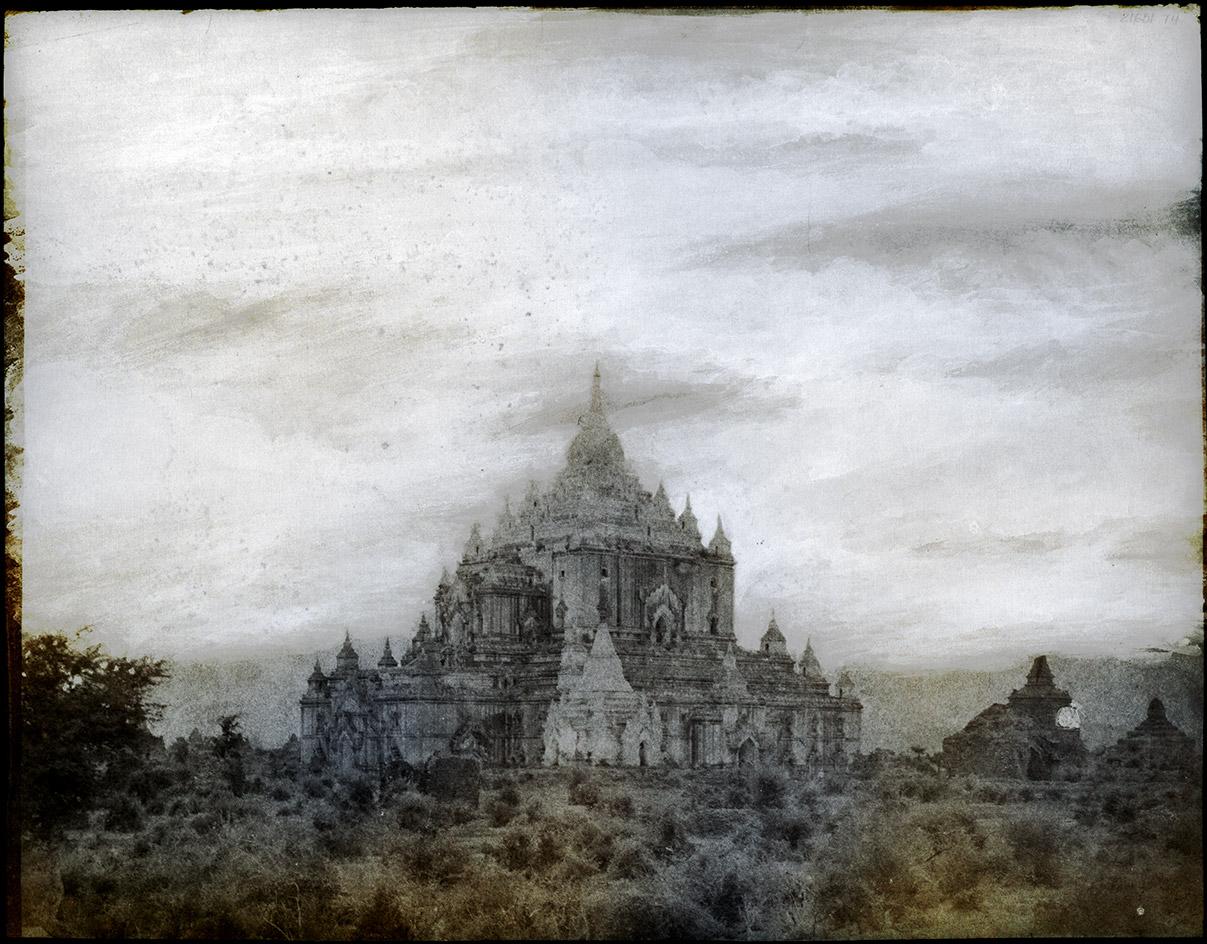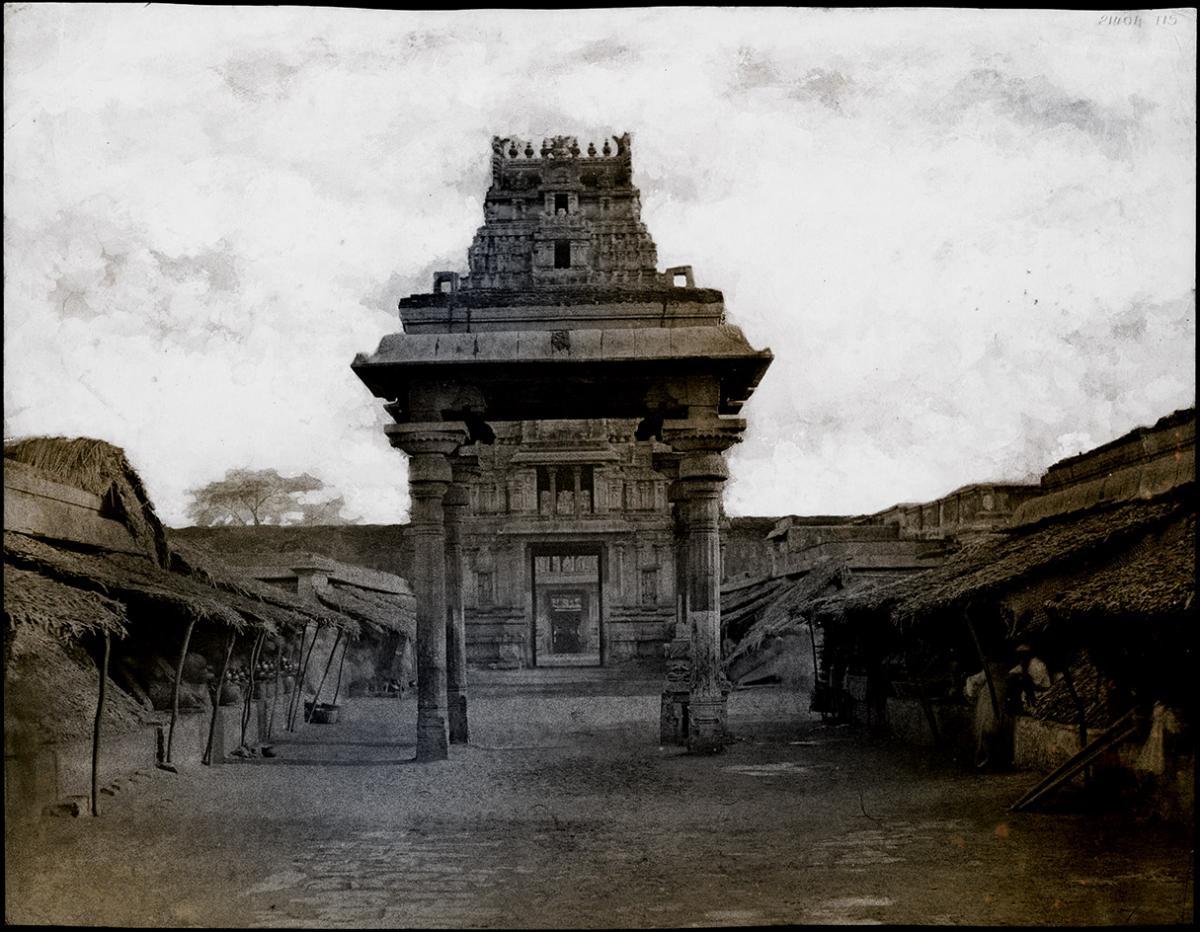 Thomas Ruff. Pugahm Myo Thapinyu Pagoda in Burma and Seeringham Munduppum Inside Gateway in India, 2018. C-type print. Courtesy of David Zwirner Gallery
What was your process for working with the negatives?
I decided to make new prints from a selection of the negatives. My intention was to show all traces of the damage and discoloration that had been generated over time and I did this by blowing up the negative by over three times its original size. It was only on this scale that the hidden details of Linnaeus Tripe's images came to life, like his simple 'retouching' of the photographs to add effects like clouds or foliage by painting these details on the reverse.
What do you think Tripe's images say about 1850s India and Burma?
His photographs document India and Burma under British rule. Back in those days, you needed so much more technical knowledge about the camera, the primary function of which was to record life as accurately as possible. Tripe would have been concerned with the real problems of producing the image, that of actual paper and chemicals. My own work, on the other hand, is a reflection on the history of the paper negative. Unlike Tripe, I don't think about photography as a documentary medium. I am more interested in how to create art that is visually exciting and experimental. I think this is an important consideration for photographers today.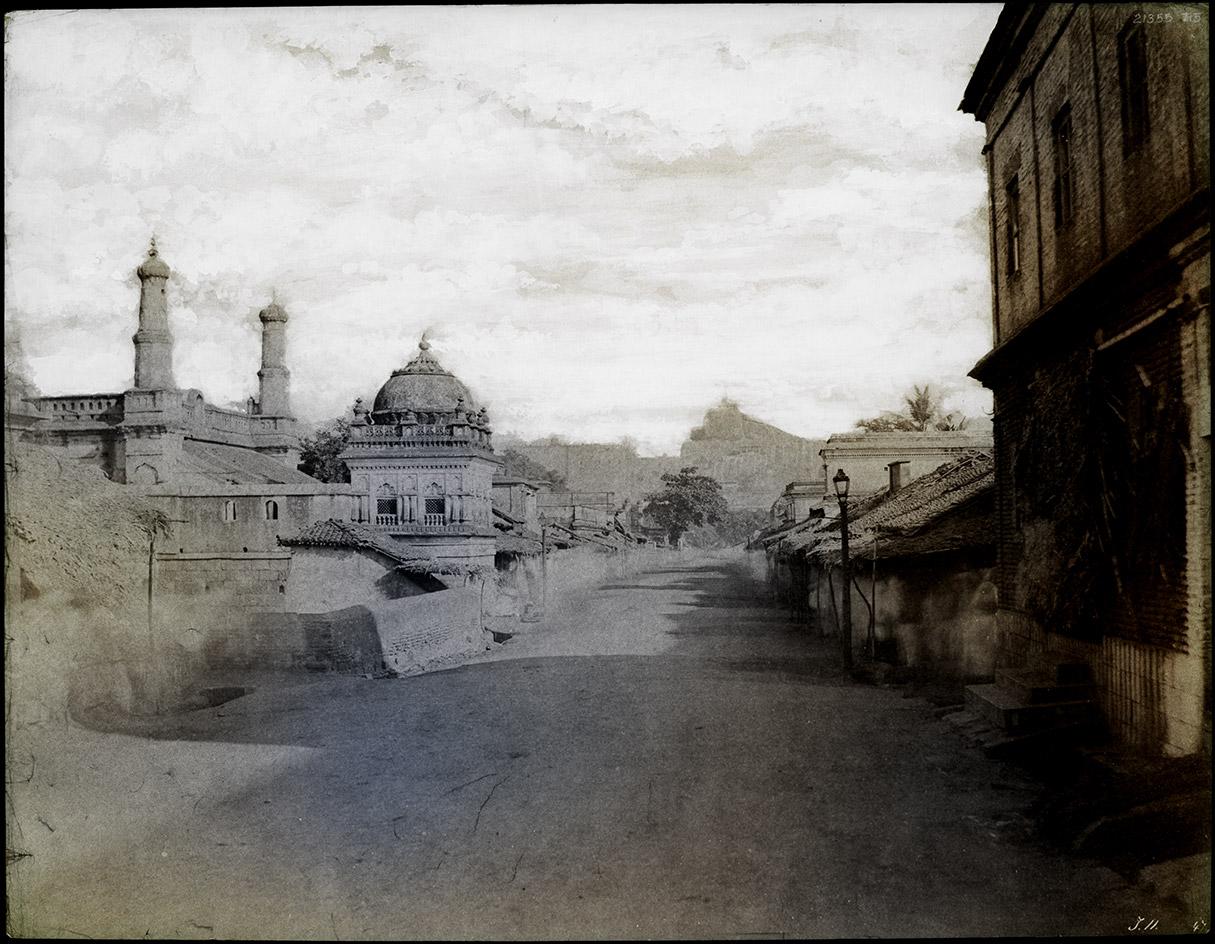 Thomas Ruff. Street View of Trichinopoly in India, 2008. C-type print. Courtesy of David Zwirner Gallery.
Why are historical archives and photographic techniques so important to you? 
For the last 35 years, I have been investigating different photographic techniques. In an age of digital photographs, I find it really interesting to revisit the history of photography, to understand the wide range of methods that exist for producing images. For me, the new series of work is all about curiosity and wanting to share the magic of photography's past with a contemporary audience.
Born in 1958 in Germany, Thomas Ruff is known for his distinct approach to conceptual photography that examines and challenges established photographic genres. He is represented by David Zwirner who presented a selection of photographs from the Tripe/Ruff series at India Art Fair 2019.