I work out of my studio, which is in a small cottage in Bangalore. In my lookout for a work space, I wasn't really finding one that would both address my requirements and keep me within my means. I decided to revisit a place I had stumbled upon back in 2014. This was a somewhat commercial place, like a traditional Santhe or Haat. It was all but abandoned when I went back, but for me, this was a blessing since I couldn't have found a better place in the city. 
The cottage is a beautiful tiny 'Thotti Mane' or traditional Kannadiga house in the Indiranagar area of Bangalore. It has a tiled roof and two tiny rooms with an open courtyard in the middle, surrounded by four wooden pillars. When I saw it, I immediately applied for the space. It is the sort of place where I believe my grandparents would have once lived had it not been in an urban area.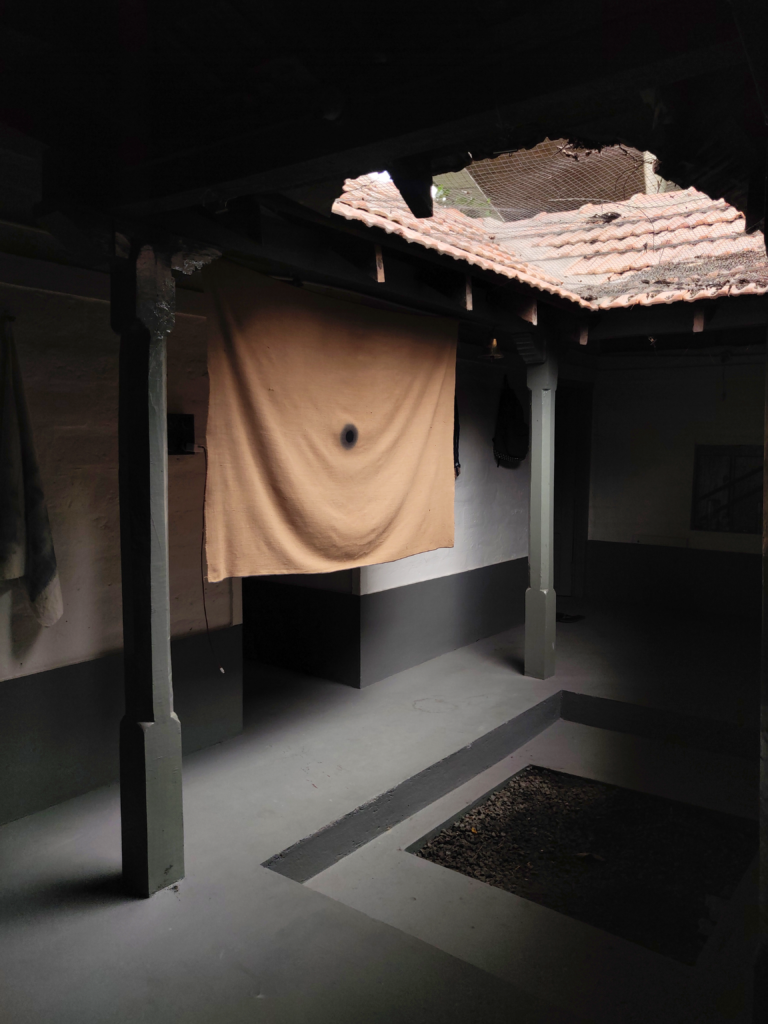 This particular santhe where my studio is located, is a collection of tiny cottages of varied size, mostly made for rural artisans to set up shop. Over the years as business dwindled, the locality has become neglected and dysfunctional. Although, there is something very meditative about the space. It works well for me since there are hardly any people around barring a few schoolchildren or the occasional passerby. 
The space lends itself to the works I think of. It has plenty of natural light and I don't have any artificial lighting in the studio, which makes a huge difference. However, it does have its constraints like water, noise and rat problems. I've learned to work around them and they don't really bother me.
To me, the studio is a space for my mind to wander. There are three elements which inspire my work; material – primarily natural indigo – nature and its patterns, and Carnatic music. I often take inspiration from the past, where life was different, simple, not as fast-paced and more meditative. I also record and play my favorite ragas like 'Amrutavarshini,' 'Revati' or 'Kalyani' on the guitar or the veena. Sometimes I just listen to music from the tanpura.
My work sums up many of my life experiences especially childhood visits to the temples, my travels to the forests of the Western Ghats and the many interactions I have had with artisans.
I work predominantly with natural indigo on unbleached handmade textiles like Khadi fabric and other materials such as bronze, terracotta and paper. It requires meticulous attention, and involves making repeated markings which I find very meditative.
My work is my form of prayer. Indigo for me is like Vibuthi or Kumkuma, a sacred pigment which represents a deep, meditative space and has no form or religion. When I work, it feels like there is an interaction between the physical and metaphysical. My hands almost take control over my mind, while I make the repeated markings. The repetitive process makes me draw a parallel to the devotion an artisan works with, to create an artwork.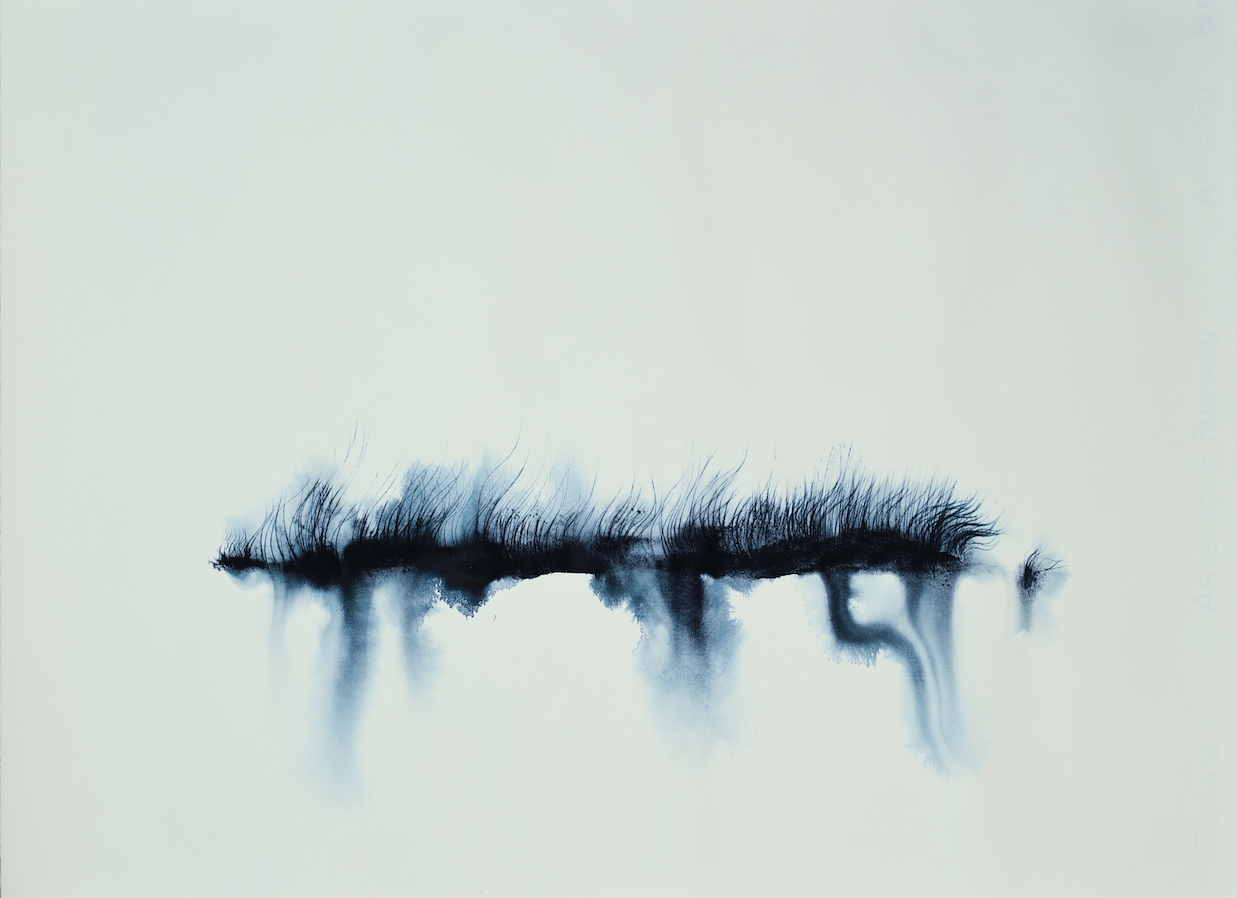 I don't have a fixed routine in the studio. Sometimes I spend days at a stretch there, and sometimes I don't visit for weeks. My work ritual whether at home, the studio or any other space is almost the same, I spend a lot of time thinking, with the materials I use and in general staring into space. When the work happens I am in a trance till the work finishes. The Carnatic music I listen to, helps me with certain parts of my process. 
I am always experimenting at the studio. One memorable experiment involved a few suspended objects which evoke levitation and absolute stillness, something which was deeply meditative for me. Currently, I am working on a few experiments with clay and bronze pieces. As always, my work with Indigo is a constant. 
Work for me really happens wherever I go. I travel a lot and work from my destination, or work from my home which is also in Bangalore. I am not sure about whether I will move from here as nothing is permanent. For now I am staying. 
Abishek was born in 1984 in Belthangady. He lives and works in Begaluru, India and is represented by Blueprint12. He first exhibited his work at India Art Fair in 2023.